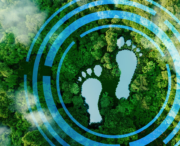 Product Footprint
Drive better fact-based decarbonization decisions through transparency about the actual carbon footprint of your products throughout the whole supply chain.
More transparency through actual data
The demand for product-related sustainability data such as the Product Carbon Footprint is becoming increasingly important. Investor and customer demands, reporting requirements, compliance with new and future regulations – these all call for high-quality sustainability data at product level.
SupplyOn Product Footprint not only enables data collection, but also automates collaboration along the value chain and offers the possibility of plausibility checks for product-related sustainability data from your suppliers.
Regardless of whether as an integral part of existing processes in supplier collaboration or as a completely newly established workflow. The use of SupplyOn Product Footprint leads to better data quality and higher supplier acceptance. Everything you need to meet your sustainability goals.
Your benefits of
our Product Footprint solution
Selected features at a glance
Query PCF data for one or several components from one or more suppliers – for material that has already been sourced or as part of a tender process
Monitor, accept and reject reported PCF values and communicate directly with suppliers within the requests
API interfaces for data integration and extraction from and to internal data lakes or backend systems
Individually configurable query templates for easy, streamlined data collection
Fully interoperable with the Catena-X data room – thus only one application is required for exchange within the SupplyOn network and Catena-X
N-tier functionalities
Want to reduce your product footprint now?
Just enter your contact details and we will get in touch with you as soon as possible.