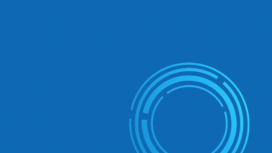 SupplyOn Channel Partners in China
SupplyOn and channel partners leverage their professional strengths and industry experience to jointly develop target markets.

SupplyOn gives the right to resell, implement and support new customers to the channel partner and shares the revenue from recurring and implementation fees.
Our Channel Partner Strategy
At SupplyOn, we are committed to establishing long-term strategic partnerships with channel partners, utilizing our professional advantages and industry experience to jointly explore target markets and promote the comprehensive improvement of supply chain solutions for discrete manufacturing enterprises, achieving mutual benefit and collaborative growth. As a global leader in digital transformation solutions for supply chain, SupplyOn sincerely invites IT enterprises to join our "SupplyOn channel partner ecosystem".
Unlike many brands in our competitive environment that allow for many channel partners in the same region or industry, we establish regional or industry channel partners to avoid "fierce competition" among channel partners, in order to demonstrate our importance to the expertise and experience of channel partners in geographical regions, specific industries, and vertical fields.
Based on more than 20 years of best practices from SupplyOn, our channel partner program aims not only to maximize coverage or seize market share by flooding the market with channel partners, but also to organize a high-quality team of channel partners who are committed to growing together with SupplyOn and providing customers with industry-specific solutions, achieving constant success in vertical fields.
Why become a Channel Partner of SupplyOn?
Driving the success of channel partners: SupplyOn firmly believes that success comes from the success of channel partners. We have developed a process aimed at helping channel partners achieve success through the right tools, resources, systems, and support.
Industry specific solutions: As a channel partner, we hope you can sell mature high-demand solutions. Our industry-specific solutions aim to achieve repeatability through faster sales cycles, thereby achieving the sales goals you desire.
Fully collaborative relationship: SupplyOn channel partners are assigned to suitable regions within the geographic region. In every region, SupplyOn is committed to establishing strong partnerships with our channel partners, continuously improving processes, and obtaining a simplified and efficient collaborative experience.
Target level bonus plan: SupplyOn channel partners who meet or exceed the target can receive recognition at different levels. This not only helps you promote this honor, but also provides other incentives for you.
Efficient communication: SupplyOn always maintains trust and efficient communication with channel partners. SupplyOn and channel partners agree on the most suitable communication rhythm.
Obtaining a broader and high-quality product portfolio: Selling the SupplyOn product and solution portfolio means you can expand your existing solutions to the greatest extent possible.
How we help Channel Partners Succeed?
Information transmission and positioning
Pre-sales and market support
Support for channel sales
Our strong technical team can help you provide continuous customer support, ensuring that your customers are always satisfied
Solution Full-process Partner (SaaS Distributor): Owning mature experience in supply chain solutions, be able to develop comprehensive solutions based on SupplyOn, and independently complete the entire process of sales and implementation services.
Solution Sales Partner (SaaS Sales Agent): Owning a professional team, relying on industry or regional advantages, accurately identifying potential customers, and sharing the experience and advantages of SupplyOn solutions based on customer needs.
Referral Fee Partner: The partner informs SupplyOn of the new potential customer and provides reasonable assistance in establishing an agreement between SupplyOn and the end user.
Building a professional team
Customized special training program, providing a series of courses around the market and products to help you build a professional team.
First order guidance practice
Exclusive channel manager and consultant support, accompanying clients during visits, assisting in drafting proposals, collaborating in business negotiations, and providing teaching implementation services.
Efficient market empowerment
Regularly push industry and customer best practices. Jointly organize diversified online and offline communication activities to help obtain high-quality business opportunities.
Channel Partner Application Process
Apply
Qualification Review
Cooperation Negotiation
Sign Up
Training and Certification
Cooperation and Win-win Results