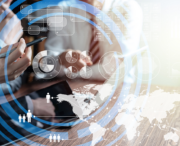 Forecast Collaboration
Increase your supply security through smart demand planning together with your suppliers
Synchronize demand on multiple levels
Being unable to run production because purchased parts have not been delivered — every production manager's nightmare, especially when dealing with complex, limited goods. To avoid bottlenecks in volatile times, foresighted close coordination with your suppliers is crucial to be able to plan your own production accordingly. The more precisely suppliers know their customers' demands, the better they can adapt to them and take measures to ensure on-time delivery.
SupplyOn's Forecast Collaboration solution creates just this transparency — both for medium-term planning and for spontaneous orders. Alerts provide information about possible deviations or disruptions so that alternatives can be found in time. Thus, the intelligent system enables both sides to identify and eliminate looming supply bottlenecks before they have a harmful impact on business. This boosts productivity and increases delivery reliability — while reducing risks at the same time.
Your benefits of
Forecast Collaboration
Forecast Collaboration functionalities at a glance
More reliable Sales & Operations Planning (S&OP) through collaborative integration of your suppliers and access to decision-relevant information such as capacity commitments and inventory information
Dynamic alerts in case of deviations between demand and committed deliveries
Common view of all relevant data and the actual situation
Shorter planning cycles and thus more accurate demand forecasts possible through simple alignment procedures
Demand forecasts and alignments also in relation to classic ordering procedures
Would you like to increase your supply security?
Just enter your contact details and we will get in touch with you as soon as possible.