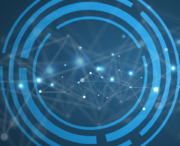 Meet SupplyOn
Get to know at which conferences, trade fairs and online events you will encounter SupplyOn. We look forward to meeting and discussing with you in person.
September
Conference
Nagoya Trade & Industry Center, Japan
Aeromart Nagoya is the leading B2B event for the aerospace industry in Japan. It covers a wide range of topics related to the latest technologies and trends for supply chain continuity and manufacturing competitiveness. Join this unique Japanese B2B matchmaking platform to discuss the latest challenges for your supply chain.
October
Conference
Sustainability Congress 2023
This is where leaders from business and politics come together to present and discuss their strategies and visions for a more sustainable future. With the goal of a greener, more socially just and economically viable society, the congress offers a unique opportunity to find inspiration, make contacts and exchange ideas with like-minded people. Visit our booth and find out more about our sustainability solutions for green supply chains. 
November
Conference
Aircraft Supplier Summit 2023
Shaping Future Eco Aircraft Supply Chains – this is the motto of the second Aircraft Supplier Summit under the patronage of our customer Deutsche Aircraft. SupplyOn is Deutsche Aircraft's strategic partner, in particular when it comes to digitizing the supply chain. Digitization is the key to secure and sustainably shape the supply chain in the long term. For a greener environment as well as a better future.
Meet us at the Aircraft Supplier Summit in Leipzig to find out what role SupplyOn plays in the supply chain of this innovative aircraft manufacturer and how we can support you on your way to enhanced resilience and sustainability.
December
Webinar
BME Solution Day: CO2 in Purchasing
Companies are under increasing pressure to identify their CO2 footprint at both the corporate and product level. And the inevitably rising costs for CO2 emission rights in the future are forcing companies to identify and effectively reduce the CO2 drivers in the product value chains. Purchasing is particularly challenged here with its influence on Scope 3 emissions. It must evaluate suppliers according to their CO2 impact, identify the CO2 drivers in the value chains of the products and create the CO2 transparency demanded by customers. SupplyOn will present its solution to these challenges in a 15-minute slot.
The event is held in German.
Conference
Conference Center Hamburg (CCH)
Aviation Forum 2023
Under the patronage of our customer Airbus, decision-makers and experts from the aviation industry will meet at the Aviation Forum in Hamburg. SupplyOn is Airbus' strategic partner when it comes to digitalizing the supply chain – key to securing the supply chain in the long term and making it sustainable. Meet us there to find out what role SupplyOn plays in Aerospace supply chains and how we can support you on your way to more resilience and sustainability.