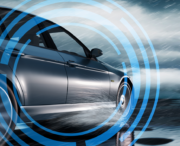 Automotive Industry
SupplyOn has established an extensive business network within the automotive industry – the foundation for successful collaboration with your business partners and suppliers
The automotive network that benefits you.
The success of companies in the automotive industry depends to a large degree on the effectiveness of their supply chain networks. Suppliers, partners, service providers and freight forwarders need to be linked together in such a way as to enable true collaboration based on partnership and business processes that do not stop at company boundaries.
This is where SupplyOn is at its best
SupplyOn is the epitome of connected working in the automotive industry: a customized industry solution on a platform that links the entire industry worldwide and enables true supply chain collaboration – this makes SupplyOn extremely valuable for any company looking to improve the effectiveness of its supplier network.
Some 140,000 companies worldwide are part of this continuously growing community – as the value added is growing for you. Our customers from the automotive industry – including BMW Group, BorgWarner, Bosch, Continental, DEUTZ, MANN+HUMMEL, Schaeffler, and ZF – have played a significant role in establishing this global network of businesses and continue to put their trust in it.
Particularly when facing today's challenges – the integration of global business partners, setting up a reliable supplier base in Asia, early detection on supply bottlenecks in the supply chain or the optimization of transport networks – SupplyOn is the right partner thanks to its established network, its solid collaboration platform and comprehensive process know-how.
SupplyOn is part of the Catena-X initiative, the alliance for secure and
standardized data exchange in the automotive value chain.