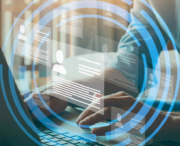 Supplier Information Management
Intelligent, centralized and efficient: supplier master data always up-to-date thanks to a smart community approach
No successful digitization without proper master data
It may seem trivial, but incorrect master data is one of the main problems in the digitization of global manufacturing networks. A letter with a wrong character in the address can still be delivered, but an e-mail with the same error cannot. For this reason, companies must put everything in place to have access to correct and complete master data at all times.
SupplyOn optimizes and automates the maintenance of supplier master data and its central availability in a shared, globally used database. An intelligent, automated process guarantees the continuous updating of data — ensuring the highest master data quality.
Your benefits of
Supplier Information Management
Central system that can be accessed by everyone and in which suppliers only need to maintain their master data once
Unique identification of a company, depending on the region via the DUNS number, the VAT number or the Uniform Social Credit Code (USCC)
Master data sets consist of more than 40 fields, including address and contact information, important certificates and audits, as well as financial key figures
Central access to a master database of the highest data quality
An interface allows the current data sets to be automatically transferred to internal systems
Do you want to manage your supplier master data in a smart and efficient way?
Just enter your contact details and we will get in touch with you as soon as possible.