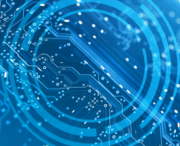 Electronics
SupplyOn has established an extensive industry business network – the foundation for successful collaboration with business partners and suppliers
The supply chain network that benefits you
In the electronics industry, supply chain management requirements have always been diverse and extensive. The storage of highly complex and valuable inventories, for example, requires detailed planning and organization. In the course of advancing globalization, companies in the electronics industry are now additionally exposed to constantly growing time and cost pressures. This affects the cooperation of all parties involved in a global supply network.
Smart and agile supply chain processes
The intelligent solutions from SupplyOn provide you with the necessary support when it comes to mastering the related challenges. Our customized solutions are designed to optimize supply chain processes and help to make them smart and agile. In this way, we take collaboration with business partners to a whole new level: from pure collaboration to end-to-end automated processes.
As a strategic partner within the manufacturing industry, SupplyOn has decades of experience in how to optimally support collaboration with suppliers. A know-how from which companies in the electronics industry as well can highly benefit.