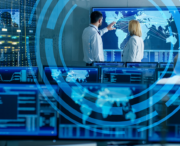 Supply Chain Collaboration
Maximum supply security and complete transparency from demand to delivery with the leading industry solution — collaborative, smart and agile
Maximum supply security through smart control of your demands
Companies depend on a fully orchestrated supply chain in order to prevent production downtimes and to ensure the on-time delivery of purchased materials to the assembly line. On the one hand, it is important to cover all types of ordering and delivery processes via one central system — from classic orders to JIT, JIS, VMI and Kanban. On the other hand, digitization and seamless integration of supply chain-related processes is crucial, such as the exchange of quality documents and certificates or transport management.
SupplyOn's supply chain solution perfectly supports various collaborative SCM processes between customers and suppliers in the short, medium and long term: it transparently maps processes such as capacity planning, interactive fine-tuning of delivery quantity and delivery date, purchase order and order confirmation, goods transport and receipt, and tracking of order and delivery status for all parties involved. The resulting end-to-end data flow ensures highly efficient and smooth processing. As a result, you gain transparent insight into what is actually happening in your supply chains. Using AI-based analytics, bottlenecks can be identified at an early stage and be successfully mitigated through targeted intervention.
Your benefits of
Supply Chain Collaboration
Additional savings and improvements by integrating supply-chain-related processes
8 modules for the optimization of your global, multi-level SCM processes
Do you want to maximize your supply security?
Just enter your contact details and we will get in touch with you as soon as possible.