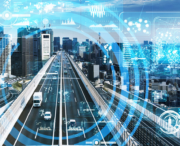 Smart Delivery Processes
Manage the delivery of your purchased parts with your global supplier network efficiently via an integrated system
Closing the gap with integrated delivery processes
Integrating delivery processes into the supply chain closes the gap in a process that is not yet fully digitized in many companies. In this regard, it is helpful to have all delivery scenarios easily mapped via one central system that can be adapted in a flexible manner. And it is even better if the delivery process can already be controlled with the demand message in an integrated end-to-end process. This means that all the necessary documents and verifications are available digitally at the time of delivery — from customs documents and documents accompanying transport to material-specific quality and test protocols.
SupplyOn enables this end-to-end data flow, which stabilizes your global deliveries and allows them to be controlled. The advance shipping notification is automatically imported into your inventory management system and can be used for transport assignments. Alerts inform you about potential deviations and disruptions so that you can take countermeasures in good time. Packaging instructions, augmented by AI-supported packaging proposals, not only help your suppliers, but also ensure properly packed and labeled deliveries. These can either be stocked right away or made available for production. And all this comes with full traceability of materials via serial and batch numbers.
Your benefits of
Smart Delivery Processes
All delivery processes at a glance
Advance Shipping Notification
ASN optimizes your goods receipt: goods to be delivered to you are notified at an early stage. In addition, correct labels ensure fast booking in the warehouse or in production
Paperless Goods Receipt
Paperless Goods Receipt adds quality and customs-related documents to the ASN and enables an entirely paperless goods receipt process
Entry of Services Performed
Performed services can be tracked and documented step by step with Entry of Services Performed – even in the course of extensive and complex projects
Warehouse Collaboration
Warehouse Collaboration allows internal and external distribution warehouses to be integrated as an intermediate step in the delivery process
Would you like to optimize your goods receipt processes?
Just enter your contact details and we will get in touch with you as soon as possible.