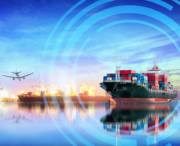 Integrated Transport & Empties Management
End-to-end supply chain visibility and real-time overview of all transport risks
High savings potential through intelligent transport control
SupplyOn offers you a smart solution that seamlessly maps the entire process from demand to transport formation and optimization with intelligent carrier selection to freight invoicing. This links your material demand processes with the associated transport processes in a smart way. As a result, the end-to-end process not only becomes more efficient and cost-effective, but above all it is relieved of disruptions and risks.
This is the only way to leverage the full potential of your supply chain: You can access real-time analytics to see where your goods are at any given time. Alerts keep you informed about potential delays so that you can make route corrections in good time. Intelligent analysis functionalities enable you to anticipate and avoid risks.
Your benefits of
Transport & Empties Management
Would you like to reduce your transport costs?
Just enter your contact details and we will get in touch with you as soon as possible.