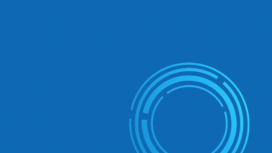 Legal Notes
Copyright: All rights reserved.

The website contains texts, images, videos and other content, which are protected by exclusive copyrights and other industrial property rights held by SupplyOn AG or, in individual cases, by third parties as well. The website along with its content may not be reproduced, distributed, modified, stored or made accessible to third parties for commercial purposes.
Liability of SupplyOn AG
The content of this website is provided merely for general information purposes. The website was put together by SupplyOn AG with the greatest possible care. Nevertheless, the company is unable to provide any guarantee that the information contained in the website is correct and accurate.
Pursuant to § 7 Paragraph 1 of the German Telemedia Act (TMG), SupplyOn AG as the service provider is responsible for the information which it provides on this website in accordance with the general legislation in place. SupplyOn AG is under no obligation to monitor any external information, which it provides or stores or to look for circumstances which indicate illegal activities. Any obligations to remove or prevent the use of information in accordance with the general legislation in place shall remain unaffected by this.
The website of SupplyOn AG contains links to external third-party websites. SupplyOn AG distances itself from all third-party content to which reference is made via links and has no influence whatsoever on the content of any linked websites. The respective providers or operators are responsible for such content at all times. At the time links to third-party Web sites were created, there was no discernibly illegal content on those sites. SupplyOn AG regularly examines whether there are links to sites with illegal content and removes them immediately if there are violations of the law.
From the editorial team
Data protection also applies to our own data published on this website. The use of contact details such as postal addresses, telephone and fax numbers as well as e-mail addresses by third parties to send unsolicited information is prohibited. SupplyOn AG and all persons mentioned on this website herewith contradict any commercial use and passing on of the data. The right is expressly reserved to take legal measures against senders of so-called Spam mail where there are breaches of this prohibition.