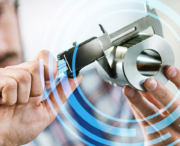 Supplier Quality Management
Improve the quality of your purchased parts, as these ones determine the quality of your products
Highest quality for purchased parts
It is a fact that your manufactured products are only as good as the supplier parts you use to make them. The quality of your suppliers thus plays a critical role in the quality of your own products. This is precisely where solutions from SupplyOn come in: our goal is to optimally integrate your suppliers in your own value added chain and automate the communication processes for all aspects of your supplier quality management system.
Would you like to get more information about Quality Management?
Just enter your contact details and we will get in touch with you as soon as possible.