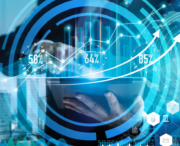 Capacity Management
Increase the resilience of your supply chains through smart capacity management with your suppliers
Optimize S&OP through early capacity confirmation
When it comes to procuring sought-after, limited goods, things can get really tight. To avoid bottlenecks and secure quantities in the long-term, foresighted, cyclical coordination with your suppliers is absolutely essential. Your suppliers should be able to identify trends and know as precisely as possible what capacities will be needed in the long-term. The more transparently you communicate your planning, the better your suppliers can adapt to it and take precautions to secure future supplies.
SupplyOn Capacity Management continuously shows your suppliers your future demands and compares them with the committed capacities. In addition, sales fluctuations and product lifecycle changes are displayed and mirrored with your supplier network. Intelligent alerts inform you about possible deviations or disruptions so that you can take countermeasures well in advance. Supply bottlenecks in your supplier network and the related disruptions of your production can thus be optimally prevented. The transfer of data to your S&OP plan ensures smooth planning and secures your own supply capability.
Your benefits of
Capacity Management
Capacity Management functions at a glance
Improved Sales & Operations Planning (S&OP) through the collaborative integration of your suppliers and access to decision-relevant information such as capacity commitments and inventory information
Dynamic alerts in case of discrepancies between demand and committed capacities
Easy identification of bottlenecks and supply chain network risks
Joint access to all relevant data and thus to the actual current situation
Functionalities such as deviation monitoring and capacity commitment secure your S&OP planning
No more out of supply
How capacity management builds resilience into supply chains
By matching demand on the customer side with the supplier's capacities, the two worlds can be reconciled. The focus is on medium-term production and supply capacities, usually in the range of six to 18 months.
Would you like to secure capacities at your suppliers?
Just enter your contact details and we will get in touch with you as soon as possible.