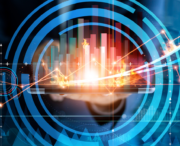 Smart Business Analytics
Keep an eye on all critical supply chain scenarios – 24/7 on desktop and mobile
Smart KPIs for your supply chain management
Sometimes the collaboration with suppliers is not as efficient as desired: Required goods do not arrive at all, too late or in the wrong quantity. Shipping and delivery status information is missing. Projects or optimization measures are not implemented on time. And much more…
For this reason, it is crucial to find out where things are going wrong in the operational process and to resolve any issues as fast as possible. SupplyOn's Business Analytics provide the necessary insights for exactly this purpose. Intelligent analyses allow detailed evaluations of supplier performance and cooperation, for example on specific ordering or delivery behavior. This not only provides a quick identification of problem causes. Potential supply risks can also be detected at an early stage, whilst process costs can be reduced as well as the operational efficiency of the entire supply chain increased.
Your benefits of
Smart Business Analytics
Detailed insights into the onboarding status and the daily usage of the specific solutions
Smart linking and evaluation of data from various SupplyOn solutions
Customized interfaces for delivery and integration of external data
Data analysis based on artificial intelligence and machine learning
Display of real-time status and historical data
Customizable reports and dashboards with many filter options
Analyses available for desktop as well as mobile via the app
Integration of raw data into your own business intelligence applications
Would you like to achieve full transparency?
Just enter your contact details and we will get in touch with you as soon as possible.