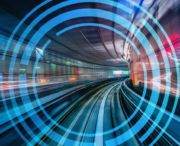 RailSupply
The solution for successful collaboration in the European rail industry
Standardized collaboration processes in your supply chain
As a specialist in cross-company collaboration, SupplyOn addresses the specific needs of the rail industry with its RailSupply solution. RailSupply forms the basis for standardized supply chain processes. The solution makes the daily working relationship between customers and suppliers more transparent and allows collaborative processes to take place across all levels of the industry – from rail operators and system houses to suppliers at various levels.
Drawing from proven industrial processes, the solution enables order, supply and billing processes to be reproduced electronically. It also makes it possible to continuously improve supplier and supply quality. Our vision is a collaborative supply chain network for the European rail industry. The mission of the RailSupply initiative is implement stable, efficient supply chains.
One community: a solution for the European rail industry that connects rail operators, system houses and suppliers
One standard: a uniform framework for collaboration and standardized formats for exchanging data
One platform: a centralized supply chain platform, process collaboration over the Internet, Software as a Service (SaaS)
Your benefits of RailSupply
Would you like to get more information about RailSupply?
Just enter your contact details and we will get in touch with you as soon as possible.