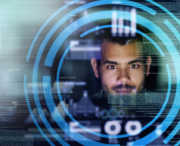 Supply Chain Visibility
Full transparency of all processes in your supply chain, end-to-end and in real-time — to take countermeasures at an early stage when faced with problems
Clear visibility across all process stages
Intelligent and efficient supply chain management requires transparency across all process levels. Starting with sourcing and purchasing, through the production process on the supplier's site and the transport of the goods, right up to invoicing and quality management.
SupplyOn's Supply Chain Visibility brings together information from different departments and aggregates it with date from external sources. Intelligent analyses based on machine learning and artificial intelligence not only show the current status in real-time, but also identify potential supply disruptions in advance, assess their impact and suggest countermeasures as well as solutions. This brings you a decisive step closer to the self-controlling supply chain. You minimize costs and risks, increase your flexibility and benefit from stable, crisis-proof processes.
Your benefits of
Supply Chain Visibility
Diverse individual analyses: from sourcing scenarios, supplier risks and capacity management via production progress and quality at the supplier to transport capacities and quality, ETA and inventory forecasts, invoice mapping as well as supplier performance
Linking of all available internal data from the various partial processes, SupplyOn services and departments
Integration of numerous external data sources: strategic location risks such as geo- or meteorological risks, socio-political and sustainability topics; supplier MES, sensors, data clouds, satellite positioning, etc.
Flexible extensibility of analytics via API connectivity
High-performance computer cluster for machine learning
Daily data processing of more than 200 GB
Practical examples for
Supply Chain Visibility
Transport Volume Forecast
Early securing of transport capacities at the Logistic Service Providers (LSP)
Material Visibility Overseas
Real-time transparency for sea transports at material level (Case Study ZF)
Transport Condition Monitoring
Detection of over-/undershooting of critical transport parameters (temperature, humidity, vibrations, etc.)
Would you like to achieve end-to-end visibility?
Just enter your contact details and we will get in touch with you as soon as possible.