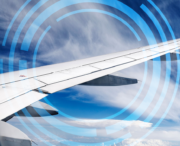 Aerospace Industry
SupplyOn has established an extensive business network within the aerospace industry – the foundation for successful collaboration with business partners and suppliers
The aerospace network that benefits you
Product lifecycles lasting several decades, highly collaborative processes with suppliers, extremely high quality requirements – these are the key features of production in the aerospace industry. Success here requires not only continuous process optimization, but also the seamless integration of external partners into business processes.
This is where SupplyOn is at its best
As a specialist for cross-company processes, SupplyOn was selected several years ago by the European aerospace industry to be the strategic partner with key industry players in the joint development of an SCM solution. The resulting solution, AirSupply, optimally supports the coordination processes between customers and suppliers and offers its established processes for the aerospace industry on a shared Web platform.
The development of AirSupply is rooted in an initiative to standardize processes and data formats within the European aerospace industry called BoostAeroSpace. This company was founded by Airbus, Dassault Aviation, Safran and Thales to steer a range of online services, among which AirSupply covers the area of Supply Chain Management. The final goal is to increase the competitiveness of the European Aerospace and Defence industry by strengthening collaboration and communication between suppliers and customers of this industry.
Success has proven us right
With some 2,500 companies, almost all of the important players of the European aerospace industry are now connected via SupplyOn. The vision of BoostAeroSpace in which the entire industry is linked and can work together via one central platform has become a reality.
Our clients in the
aerospace industry
Learn more about our solutions for the aerospace industry