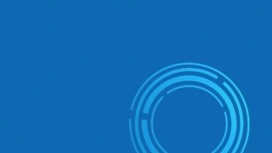 Privacy Policy Addendum
Privacy Policy Online Event Platform LIVESTORM
The responsible party for processing your personal data when using the online event platform LIVESTORM is SupplyOn AG, (Ludwigstraße 49, 85399 Hallbergmoos, phone: +49 811 99997-0, e-mail: Info@SupplyOn.com).
The legal basis for the use of the online event platform and the processing of the personal data required for this purpose is Art. 6 para. 1 lit. f) DSGVO. SupplyOn pursues the legitimate interest of providing you with the opportunity to participate in online events.
As a participant in an online event, registration shall not be necessary; in this respect, SupplyOn shall only process your usage data in connection with a target group analysis, insofar as these have been released on the basis of your consent pursuant to Art. 6 para. 1 lit. a), 7 DSGVGO (Consent Banner before entering the online event).
In the event of your registration as a Customer with LIVESTORM, no personal data shall be processed by SupplyOn. The platform operator LIVESTORM shall be solely responsible for the data processing taking place in this context. In this respect, we additionally refer to the data protection information of the platform operator there (https://livestorm.co/privacy-policy).
Your data protection rights: In accordance with the statutory provisions, you have the right to information from the controller about the personal data concerning you (Art. 15 DSGVO) and, in certain cases, the right to rectification (Art. 16 DSGVO) or erasure (Art. 17 DSGVO) or to restriction of processing (Art. 18 DSGVO) and to object (Art. 21 DSGVO). You also have the right to lodge a complaint with the competent data protection supervisory authority in the Member State of your residence, workplace or the place of the alleged infringement.
The complete data protection information as well as the contact details of the external data protection officer can be found on our website here.