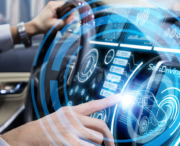 Catena-X Automotive Network
SupplyOn's role in the Catena-X initiative, the alliance for secure and standardized data exchange in the automotive value chain
SupplyOn is part of the Catena-X initiative, the alliance for secure and standardized data exchange in the automotive value chain. This alliance aims to create innovative cross-platform solutions that provide the industry with answers to the biggest challenges of the current era: resilient supply chains, sustainability, and compliance with global standards and regulations.
SupplyOn integrates with the decentralized Catena-X network via a standardized DAISY connector. DAISY stands for Data Space Industry and is a new SupplyOn product that allows our customers to exchange any data with any customer in a standardized way while maintaining maximum data sovereignty. Data sovereignty in this context means that only the data released by the customer is passed on. In the first step, DAISY is provided for data that our customers already exchange via SupplyOn: These are, for example, company master data or supply chain data including capacity information. It is important that data exchange between the platforms is always carried out in compliance with data sovereignty, which is what Catena-X stands for.
SupplyOn participates in several working groups to actively shape the future of the digital supply chain. In doing so, SupplyOn not only contributes its know-how from over 20 years of platform operations, standardization and data sovereignty, but also the existing SupplyOn community with over 140,000 companies. This community can be directly integrated into the Catena-X network. As a SupplyOn customer, you are therefore set up for the future and can integrate efficiently into the Catena-X network.
Catena-X will continue to develop over the next few years. SupplyOn will therefore continue to communicate how the integration of the networks is developing and what advantages this offers companies in the SupplyOn network.
Interested in more information about Catena-X in connection with SupplyOn?
Just enter your contact details and we will get in touch with you as soon as possible.