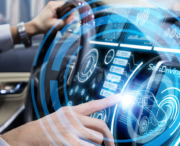 Catena-X Automotive Network
As a Business Partner in the SupplyOn Ecosystem, you can use Catena-X via SupplyOn
Catena-X is a new, decentralized data space for the automotive industry with common standards for sovereign data exchange between companies along the entire value chain. Use cases include demand and capacity management, traceability of production parts, and increasing sustainability, for example by reducing CO2 emissions – typically business processes involving multiple supply stages. In this context, Catena-X standards ensure that apps from different providers are interoperable, allowing each business partner to select the app that suits them best for a particular business process.
SupplyOn supports this approach to enable end-to-end digitization of the manufacturing industry with all business partners. In contrast, proprietary supplier portals offer neither data standards nor technical solutions to efficiently exchange data electronically across multiple supply levels. In this case, companies have to use different customer applications in parallel for the same business process, which causes enormous effort. The interoperability of different applications for one and the same business process, which can be achieved via Catena-X standardization and certification, offers a way out here. At the same time, Catena-X has created a legally fair framework that ensures that data is only ever exchanged between direct business partners, i.e. there is no penetration through the supply chain.
SupplyOn has been a partner in the Catena-X funding project since the beginning of the initiative and plans to make SupplyOn Product Footprint, SupplyOn Demand and Capacity Management and SupplyOn Traceability interoperable according to Catena-X standards and to have them certified by Catena-X at the outset. The more than 140,000 companies registered with SupplyOn – the majority of them small and medium-sized enterprises – which already work with many customers via SupplyOn applications today, will thus also be able to exchange data in a standardized manner with customers outside the SupplyOn ecosystem in the future.
In addition, these companies will be able to use other apps from the Catena-X Marketplace. With Catena-X interoperability, SupplyOn is thus expanding the number of applications for registered companies on the one hand, and the network with which data can be exchanged in a standardized manner on the other.
The Catena-X funding project has brought together 28 companies, including several automakers, large and small suppliers, software and platform providers that normally compete with each other, and research institutions. The companies are united by the conviction that successful digitization of the end-to-end supply chain can only be achieved together in an open network with fair rules of the game. SupplyOn is one of these companies actively participating in the initiative.
The project is funded by the German Federal Ministry of Economics and Climate Protection under the funding code 13IK004Y.
Interested in more information about Catena-X in connection with SupplyOn?
Just enter your contact details and we will get in touch with you as soon as possible.