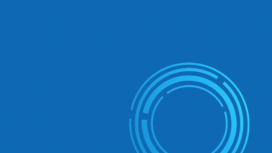 Privacy Notice
Information Regarding Data Protection on the SupplyOn-websites
This CHINESE APPENDIX forms part of the general "Privacy Notice – Information Regarding Data Protection on the SupplyOn-websites" ("General Privacy Notice") and applies to individuals who reside in Mainland China. This CHINESE APPENDIX sets out the additional information that we are required to provide to you under Chinese law, in particular under the Personal Information Protection Law (PIPL). This CHINESE APPENDIX should be read alongside the forementioned General Privacy Notice and terms used in this CHINESE APPENDIX have the same meaning given in the aforementioned General Privacy Notice, unless otherwise stated.
1. Purposes, categories, legal basis of personal data processing
A) Usage data
When you visit our website, the web servers of our providers store the following data: the IP address of your internet service provider or proxies, the session cookies, the web browser used, the website you are visiting from, the pages you visit on our site, the date and time of access, the amount of data transferred and the access status (e.g. page found/not found).
This information is mandatory for the technical transmission of the website and for secure server operations. This data is only evaluated for operational and statistical purposes. Such evaluations allow us to operate our websites safely and to optimize them for your needs. A personalized evaluation or passing on of the data to third parties, for commercial or non-commercial purposes, does not take place. By continuing to use and visit this website, you acknowledge and agree that the aforementioned personal data will be processed for the functioning and security of the website.
B) Cookies and similar technologies
a. Technically required cookies
Technically required cookies are those that are necessary for the normal functioning of the website. We do not use technically required cookies for tracking or advertising purposes. By continuing to use and visit this website, you acknowledge and agree that your personal data will be processed by the technically required cookies for the functioning of the website.
b. Voluntary cookies
Voluntary cookies will only be activated if you have given us your consent via our cookie banner. With your consent the personal data collected by voluntary cookies can be used for statistical and marketing purposes. You can revoke your consent any time.
For further information about our use of cookies and cookie management please refer to the General Privacy Notice and the Cookie List under: https://www.supplyon.com/en/cookies/
C) Integrated third-party services
In order to protect your personal data, we do not integrate any social plugins directly into our website. When you access our websites, no data is transmitted to third parties.
Likewise, the videos embedded in our website do not automatically transfer your personal data to third-party service providers. Only if you actively click on the preview images of the videos, contents of the third party will be loaded and the third-party provider will receive the information that you have downloaded our page and the technically required information in this context. The embedding takes place on the basis of your consent in accordance with Art. 13 (1) PIPL, if you have given your consent by clicking on the preview picture. Please note that viewing embedded videos may result in your data being processed outside of China. If you do not wish to have your data transferred outside of China, please do not click on the preview picture.
D) Collection and further processing of personal data through forms and newsletters
In addition, we collect and further process the personal data that you have provided to us, for example when contacting us via email, filling out a web form, logging in or registering for a training course, webinar or event. This personal data will of course be kept confidential. Processing is strictly limited to the purpose for which you provided the data. The legal basis for the processing of your personal data within this framework is Art. 13 (1) PIPL. By actively sending us your personal data, you understand and agree that your personal data will be processed for the purpose for which the personal data is sent.
For the categories of the data processed for each purpose please refer to the General Privacy Notice.
2. Sensitive personal data
Sensitive personal data is data that once leaked or illegally used will easily lead to infringement of personal dignity or endanger personal or property security, such as biometrical data, religion, special identity, medical and health data, financial account data, location tracking data and personal data related to children under 14 years old.
SupplyOn does not usually process sensitive personal data. However, if we process your sensitive personal data on an exceptional basis, we will only do this if it is strictly necessary for a pre-defined purpose. If sensitive personal data is processed based on consent, we will ask for you consent separately. For children under 14 years old, we will obtain consent from the legal guardian of the children.
3. Providing personal data to a third party
SupplyOn engages service providers to process personal data on our behalf. These service providers are contractually obligated to only process personal data in accordance with the instructions of SupplyOn. Obligations of the services providers, as well as the scope, purpose and type of the commissioned data processing will be laid down in a data processing agreement.
Beyond the aforementioned scope, SupplyOn will only disclose your personal data to a third party, if such data disclosure is necessary to fulfil our contractual obligation towards you or if you have directed us to do so. Your personal data will only be disclosed within the contractually agreed scope. We will not publicly disclose your personal data.
4. Cross-border data processing
Due to business operation purposes, your personal data might be processed outside of China. In so far as the cross-border data transfer rules laid down in the applicable Chinese data protection regulations apply, we will make sure that the data is transferred in accordance with such applicable rules.
5. Measures to protect your personal data
The measures we have taken to protect your personal data as well as the certificates we have received for our data security standards can be found under https://www.supplyon.com/en/data-security/.
6. Rights of the data subject and how to exercise your right
Under the PIPL, you have the right to be informed about the personal data concerning you. You may also request access to and a copy of the personal data processed concerning you.
You also have the right to have incorrect or incomplete data corrected or completed. In addition, you may request the deletion of your personal data, e.g. if such data is no longer required for the purposes pursued or the consent for the data processing is revoked. You also have the right to limit the processing or ask us to transfer your personal data to other data controllers.
If you wish to exercise the aforementioned data subject rights or have any questions or complaints regarding this privacy notice or our data protection measures, please contact us under the name and contact details laid down in section 1 of the General Privacy Policy. We will respond to your request in a timely manner.