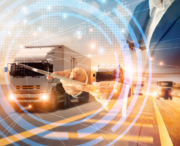 On Time Delivery
A collaborative approach for assessing delivery reliability
Maximum transparency in supplier evaluation
A collaborative process between the customer and supplier for assessing delivery reliability has been established in the European aerospace industry. Delivery reliability between the supplier and customer within fixed time frames is validated on a joint basis, and the figure is then incorporated into the overall assessment.
With SupplyOn, the collaborative assessment procedure is reproduced on a system-supported basis. Once an order has been delivered in full and is therefore complete, the system automatically assesses delivery reliability using customer-specific parameters. These assessments can then be checked by the supplier on an ongoing basis and corrected with the customer if necessary. This ensures maximum transparency as regards supplier assessment for both sides.
Your benefits of
On Time Delivery
Would you like to get more information about On Time Delivery?
Just enter your contact details and we will get in touch with you as soon as possible.