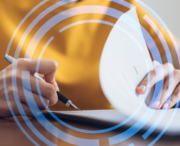 Contract Management
Contract creation as an end-to-end electronic process
Efficient handling of contracts with your suppliers
SupplyOn provides the opportunity to jointly finalize contractual documents with the supplier after an award decision. The result of this collaboration, the contract, can be added to the supplier's master data.
The contract periods are automatically monitored by SupplyOn. Before the end of the contract, you can have SupplyOn initiate an annual price request. The commercial contractual data are transferred into SAP systems through a backend interface.
Your benefits of Contract Management
Would you like to get more information about Contract Management?
Just enter your contact details and we will get in touch with you as soon as possible.