SupplyOn originates as a common vision of several automotive industry suppliers: instead of having many individual portals, one shared online platform was created. This platform enables electronic handling of all processes in the customer-supplier relationship. This includes processes from purchasing, logistics and quality that are difficult to manage by fax, Excel and e-mail. To this day, SupplyOn has pursued one objective: to enable efficient collaboration between buying companies and their suppliers via one central Web platform.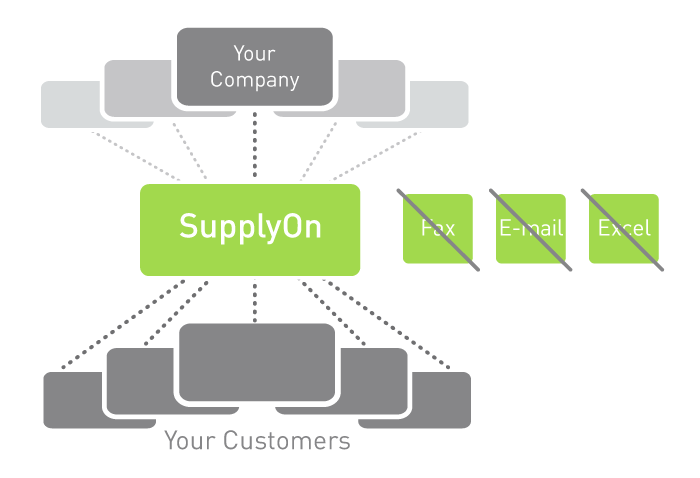 As a supplier, you can communicate worldwide with different customer locations and plants via one central platform.
You can centrally define which account manager is in charge of which business processes and specify deputies. You are thereby able to optimize your customer-centered communication processes.
Automatic reminders and status messages help relieve account managers in their day-to-day work.
You benefit from improved data quality and greater transparency in the customer-supplier relationship and thus also enhance your customers' satisfaction.
Who can use SupplyOn?
A prerequisite for Supplier registration at SupplyOn is having an established business relationship with the Companies that use SupplyOn for their supplier communication. These companies will actively invite you to register as a supplier with SupplyOn.