Fly like you drive – 2023 mid-year recap: supply chain digital transformation insights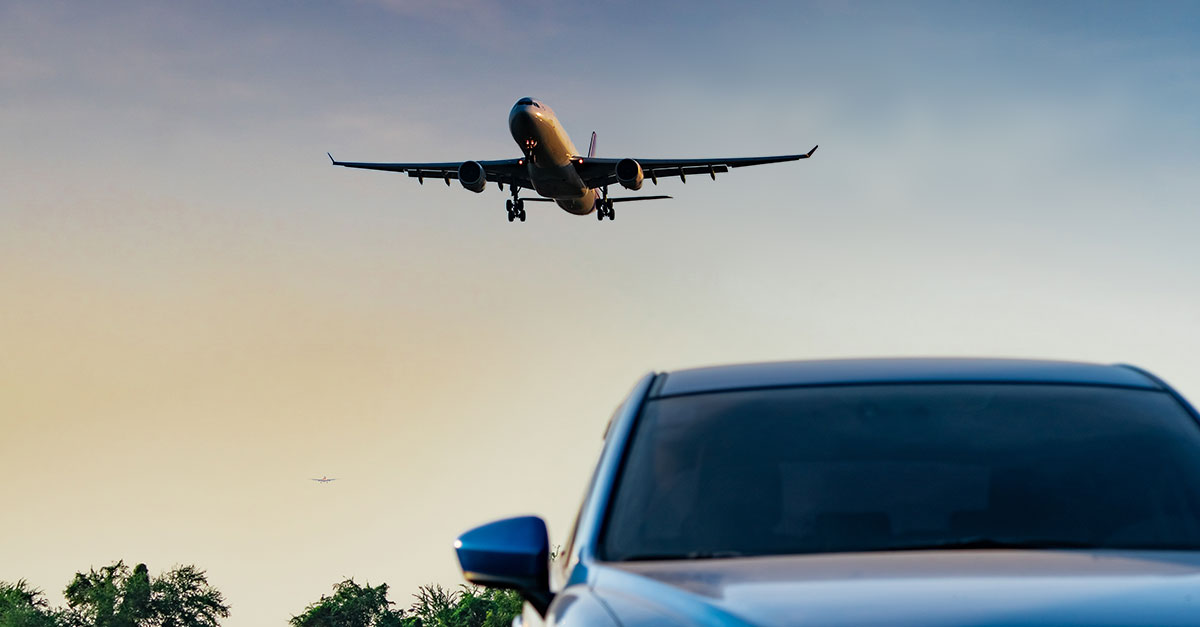 Managing both automotive and aerospace, as well as complex manufacturing, has kept me busy attending back-to-back conferences in 2023. It's only fitting to title my latest blog post with a nod to an old advertising colleague and friend, Steve O'Connor, who used to host an annual "Ski Like You Drive" event in Wisconsin (the Vail of the Midwest, sort of). It's fascinating to observe the strong connection between these industries, which share many suppliers. Automotive manufacturing, with its faster production and shorter lead times, is often at the forefront of transportation technology. Now, as Jetson's-style flying cars become a reality, they are becoming even more intertwined.
As we approach the mid-year mark, it's clear that 2023 has flown by, driven not only by the series of conferences in the aerospace and automotive sectors but also by the surge of inquiries about our supply chain solutions. Now more than ever, organizations are seriously engaged in digital transformation efforts, with tight deadlines to meet. One customer aptly described the current situation as a "two-year backlog." After the uncertainty caused by the global pandemic, we face the same old challenges, along with new ones and ongoing unknown risks.
A hectic yet exciting year so far: conference insights
The Stellantis Town Hall Meeting kicked off my conference circuit. Hosted by MEMA (Original Equipment Suppliers) in the Detroit area, this conference provided an overview of Stellantis' future vision and strategies. It was a half-day session followed by an opportunity to meet the team and network with industry professionals.
Next up was the PNAA's Annual Aerospace Conference, called Advance 2023. This well-attended conference brought together hundreds of aerospace professionals from over 350 companies at the Lynwood Convention Center in Seattle. It was a great occasion to reconnect with old friends and explore the current and future state of aerospace, including technology advancements and supply chain challenges such as shortages, more visibility, transparency, and our ecosystem. Technology and tools were top of the list of subjects, and the message was clear for need for partners in the supply chain. I managed to contain myself and not stand up in the audience, wave my arms, and yell, "Hello, come talk to me about SupplyOn". Global discussions were in play, with a close eye on our overseas counterparts.
Circling back to the East, I visited the South Carolina Automotive Conference in Greenville, South Carolina. The hot topic here was sustainability, an increasingly crucial aspect of the automotive industry. It was an excellent opportunity to learn from industry pioneers and explore the latest advances in sustainable practices. The conference also featured a display of Clemson University's autonomous vehicle, which showcased cutting-edge 3D printing technology.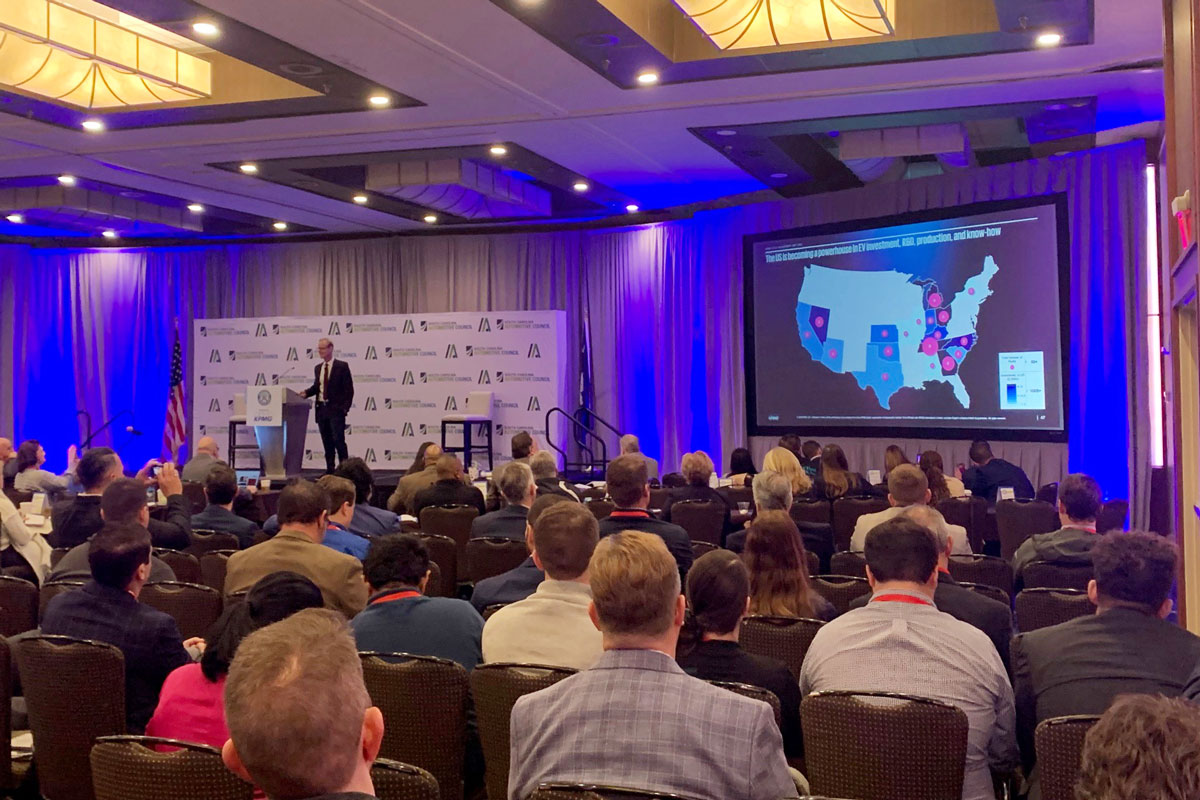 In between the conferences, meetings, workshops, and proposals we held our Annual SupplyOn North American Summit in South Carolina, near our North American headquarters. The summit was led by our Global CEO, Markus Quicken, and our North American CEO, Derek Baggerly.  We concluded our summit with a tour of the BMW factory, complete with robots, exoskeletons, and hydrogen-fueled golf carts.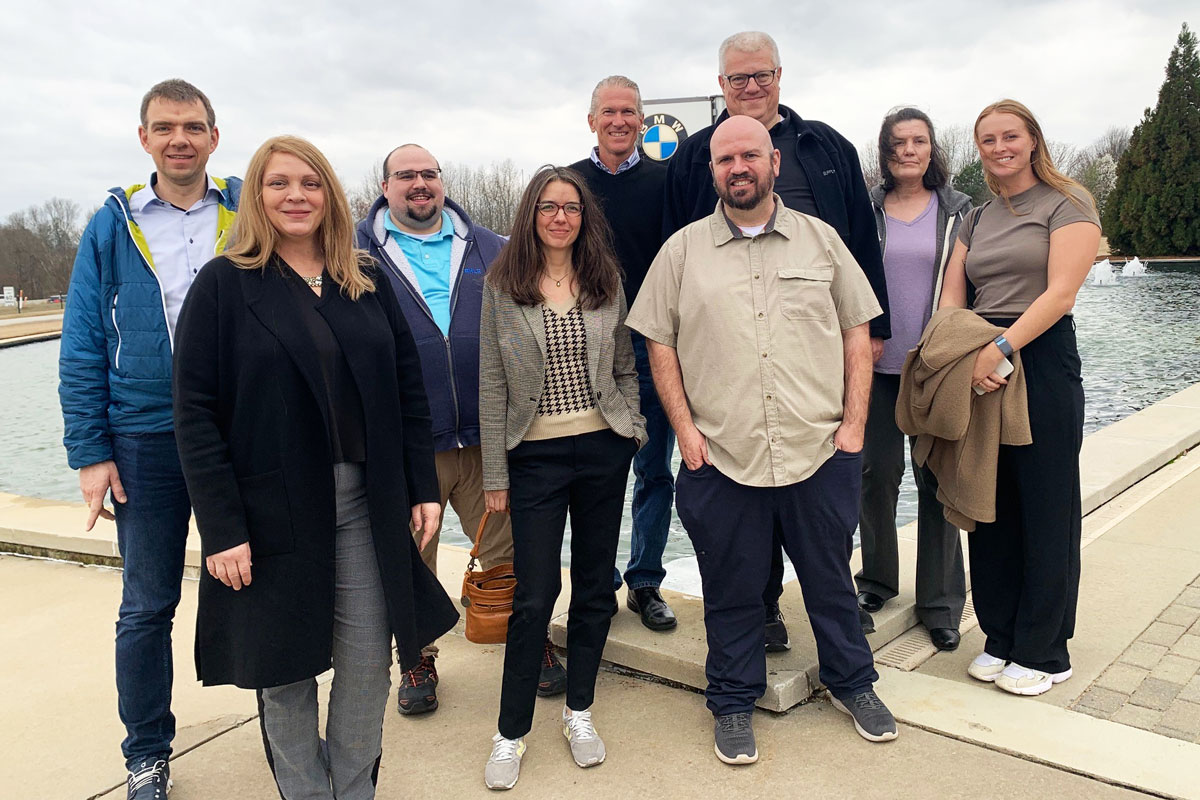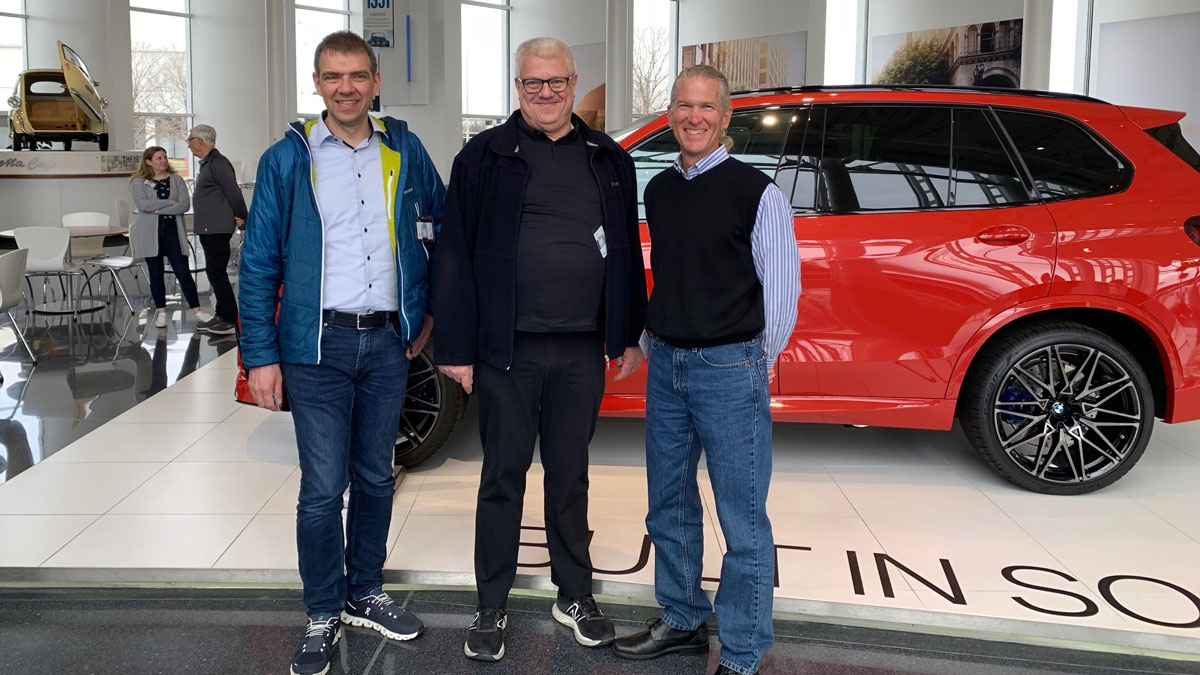 This summit also kicked off customer and shareholder visits to North America. What's unique and special about these visits is the engagement with our customers and the inclusion of their feedback into our technology roadmap. This is one of the key reasons I call SupplyOn the "Goldilocks" company: just right the right size to support customers like BMW and Airbus but also the right size to be agile, flexible, and accessible in order to partner genuinely.
Next up was the Aerospace Industries Association (AIA) SMC Conference, hosted by Boeing in Phoenix, Arizona. This conference always provides an intimate setting for OEMs and suppliers to get together. Honestly, these events feel like part family reunion/part work happy hour but with very informative and inspiring sessions—topics surrounding supply chain challenges with parts, policies, governance, ESG, and future predictions.
Aeromart followed shortly after AIA in Montreal, Canada. This conference toggles back and forth between Montreal and Seattle each year, further building our alliance. Discussions centered around supply chain challenges, future needs, labor shortages, visibility, transparency, and leveraging technology and tools. SupplyOn had a prominent presence at the conference, hosting a booth and delivering a workshop by our CEO, Derek Baggerly, to bring the buzzwords to business case. Sustainability, transparency, visibility, and ecosystems, to name a few.

Throughout 2023, the demand for our supply chain software has been overwhelming, leading me to prioritize partnerships and skip a couple of conferences. However, this high demand signifies the growing importance of digital transformation in supply chains. As we move forward, transparency, visibility, collaboration, and sustainability remain key drivers in meeting the needs of 2023 and beyond.
Looking forward to the Paris Air Show
Wrapping up the mid-year recap, I'm excited to attend my first Paris Airs Show. This is an important event, particularly with the increased interest from North America. I'm honored to be a part of the show and look forward to engaging with industry professionals, learning more about aerospace organizations, and enjoying the airshow. Stay tuned for the show's highlights, the rest of 2023, and more!