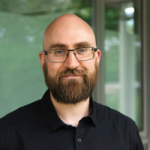 Andreas Strassburger
Consultant Usage
As Consultant for Usage, it is my task to make the use of SupplyOn applications transparent for everyone and, in a second step, to support and promote our customers in using SupplyOn by making fundamental suggestions for improvement.
In this context, I am also involved in setting up, documenting and communicating the usage reports.
I am convinced that the first step in unlocking hidden potential for improvement is to first obtain a value-free overall view of your data.