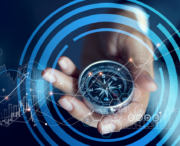 Action Management
Establish a structured target-driven improvement process with your suppliers
Continuous improvement with transparent action plan tracking
To establish a continuous improvement process with your suppliers, you need an action plan management system across organizational boundaries that allows you to record and monitor all tasks, actions and responsibilities. Excel lists do not provide adequate central control: there is a lack of cross-departmental transparency and therefore no comprehensive overview of the implementation status and history.
With the SupplyOn Action Management solution, you have a central system in which you and your supplier can work together to develop and handle action plans. Through the SupplyOn online platform, your suppliers can access their appropriate action plans and independently document the results of their work. Progress monitoring and automatic e-mail reminders ensure that the topics are handled on time and reduce the manual work needed for follow-up. In the central store of topics, both you and your supplier can add new issues that require an action plan to be established. The processing status is transparent for both sides, which in turn facilitates collaboration with your suppliers and reduces coordination efforts.
Your benefits of
Action Management
Would you like to get more information about Action Management?
Just enter your contact details and we will get in touch with you as soon as possible.