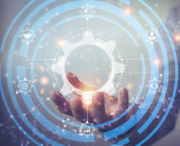 Source-to-APQP
Integration of quality assurance into your purchasing processes
Ensuring quality at an early stage
While the complexity of procurement processes is constantly increasing, costs must be reduced and efficiency enhanced at the same time. It can easily happen that the issue of quality is considered too late or not consistently enough. With SupplyOn, this is not the case. We offer the option of integrating the two standardized quality assurance processes Technical Review and Advanced Product Quality Planning (APQP) into your sourcing process.
From RfQ to the management of the development project, all purchasing-related processes can be handled in a standardized manner throughout the company. This ensures that, when awarding contracts for new parts, the aspects that have an influence on the future quality of your purchased parts are also taken into account. Thanks to the seamless interaction of purchasing and quality assurance, you benefit from an end-to-end process in your strategic sourcing and make well-grounded purchasing decisions.
Your benefits of
Source-to-APQP
Our solutions for quality assurance in sourcing
Technical Review
Easily conduct feasibility studies with your suppliers and save time when checking the technical and logistical realization of components upfront.
Advanced Product Quality Planning
Work together with your partners in a central system that merges all of the relevant information for your development project.
Would you like to get more information about Source-to-APQP?
Just enter your contact details and we will get in touch with you as soon as possible.