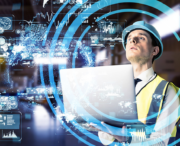 Advanced Product Quality Planning
A shared view of how a project is progressing for all team members
Why Excel is no longer sufficient
The challenge in complex development projects with external partners is to generate a common view of the project's progression for all participants: Is every project member working on schedule? Is everyone using the current version of the project plan? You can only achieve this when you work together with your development partners in a central system that merges all of the relevant information and documents for your development project.
With our solution for electronic Advanced Product Quality Planning, based on the APQP method, you can structure and schedule your development projects in a short time using company-specific templates. Unlike project management solutions based on Excel, you don't track the project status individually in your system. Rather, you work in a central project plan that your development partners can access online via the SupplyOn platform. Any modifications to the project plan are documented transparently and comprehensibly for all involved. Any number of attachments for individual project steps can be shared securely and are directly linked with the relevant process. Your development projects are thereby made totally transparent and professional.
Your benefits of
Advanced Product Quality Planning
Our solution allows a number of different APQP projects on a component level to be combined into one overall project. This enables you to centrally control and monitor individual projects and comprehensively maintain deadlines, documents and fields by means of inheritance. Administrative outlay for your development projects is reduced – and so are your development costs.
Would you like to get more information about APQP?
Just enter your contact details and we will get in touch with you as soon as possible.