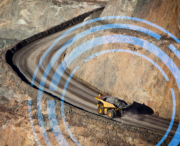 Conflict Minerals
Complying with statutory requirements when using conflict minerals
Transparently disclose the use of certain minerals
The Dodd-Frank Act requires all companies supplying products to the USA to disclose the use of certain minerals throughout the entire supply chain – from the country of origin, through smelters and suppliers right down to their own products.
In order to comply with these statutory demands, all participants of the segmented supply network must be mapped accordingly. Many companies find this to be an organizational challenge leading to considerable administrative costs.
Automated survey and evaluation
SupplyOn offers a functionality to help you comply with conflict minerals related statutory requirements. SupplyOn uses a standardized questionnaire to automate not only the survey process but also the evaluation and documentation of the results. Both the content of completed questionnaires and the feedback status of the respondent suppliers can be downloaded in Excel format for further processing.
Our full service offer
To speed up the survey process and ensure a high response rate, we also offer support services such as follow-up telephone campaigns. This can increase the response rate – which is usually extremely low for this type of survey – to well over 80%. SupplyOn takes full responsibility for obtaining the necessary supplier information. We also offer plausibility checks and a compilation of the results in a comprehensive report.
Your benefits of
Conflict Minerals
Further information on the Dodd-Frank Act and on conflict minerals can be found at:
Would you like to get more information about Conflict Minerals?
Just enter your contact details and we will get in touch with you as soon as possible.