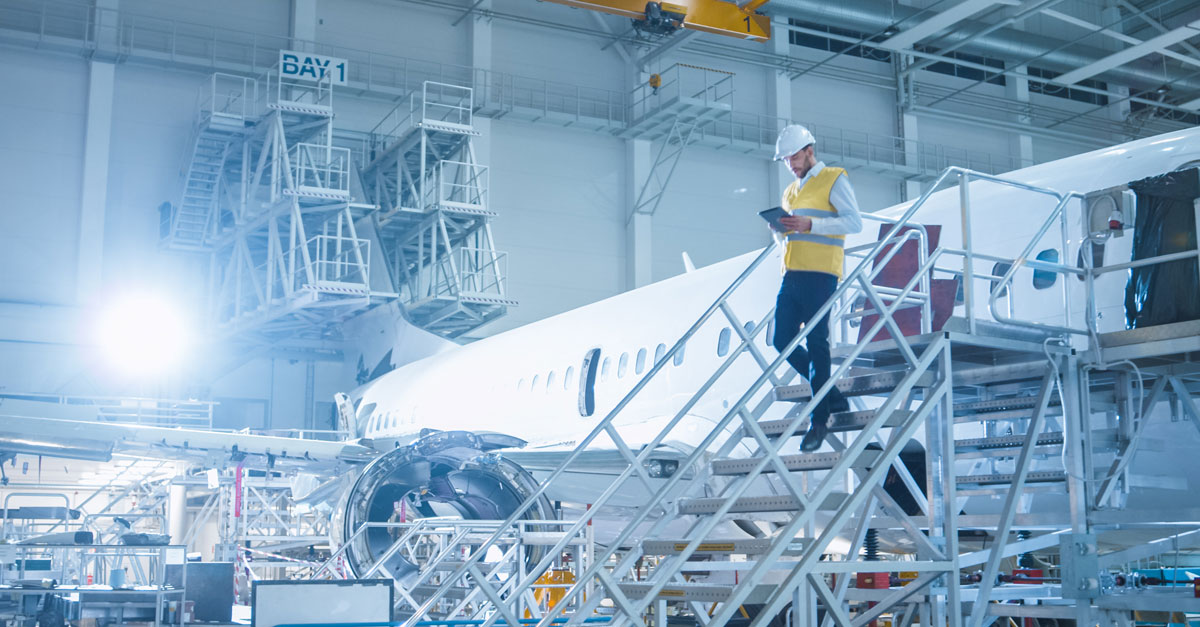 Great interest for an exciting topic: The SCE symposium "Digitization in Aviation", jointly organized by the Bavarian Aerospace Cluster BavAIRia and SPACE, was filled to capacity with around 100 participants. Dietmar Czaia of GKN Aerospace Deutschland was the courteous host of the event on 21 March 2019. 
GKN Aerospace provides insights into its digitization
For GKN Aerospace Germany, digitization is an issue of great importance. Managing Director Dietmar Czaia and Development and Quality Manager Andreas Herkner presented how this is practiced at the medium-sized Tier 1 with a turnover of approx. EUR 100 million, 500 employees and a production area of approx. 42,000 sqm. High flexibility for customer-specific workflows is achieved by connecting data, for example within the framework of the electronic running card.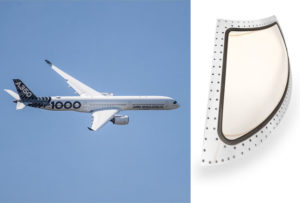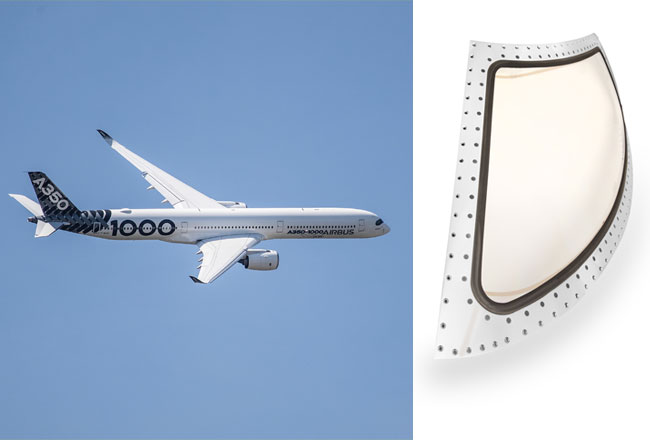 GKN is particularly proud of the ultrasonic testing of highly complex composite materials by robots. During a factory tour, the participants gained first-hand insights into how GKN Aerospace Deutschland produces extremely resilient composite materials, e.g. for wings and landing flaps, using a sophisticated layer model and large autoclave furnaces. Quality assurance is carried out using robot-controlled, ultra-modern ultrasonic testing.
Aerospace Community news and trends
One highlight certainly was the first time attendance of Boeing at a SPACE event – an absolute novelty, thanks to the great openness to closer collaboration on all sides.
A series of high-quality presentations highlighted trend topics in aviation. Henrik Haarmann who spoke for Airbus' "Digital Transformation" division was first. Based on today's established standards such as AirSupply, he glanced into the future. His vision: A 100% digitally integrated supply chain ecosystem. Its core elements include a powerful analytics platform providing comprehensive information integration, also for airlines, and an agile approach.
Dr. Stephan Baur of Roland Berger Strategy Consultants held a keynote lecture full of facts to show German aviation SMEs whether they are future-proof in terms of their competencies, company size and digital capabilities. He also discussed the current insourcing trend among aerospace OEMs, which enables them regain expertise inhouse in order to better differentiate from their competitors in competition-critical areas of expertise such as aerodynamics.
Anne Carrere and Anaïs Malbeth from BoostAeroSpace, the European industry initiative for process and data standardization, presented the company's new products AirConnect and AirCyber.
AirSupply as an early warning system: Transparency also for customs clearance
At the end of the event, the author of this article presented the challenges of digitizing global supply chains based on megatrends. A SCE/SPACE study on digitization of 2018 revealed that German aerospace SMEs are well aware of how important digitization is, but action needs to be taken to implement it. Another topic of the lecture: How market uncertainties such as Brexit affect the competitiveness of the European aerospace supply chain. And how customers like Airbus address this in AirSupply, for example on customs issues. An excursus also dealt with basic risk mitigation approaches in order to keep the harmful effects of Brexit on the supply chain as minimal as possible.
Conclusion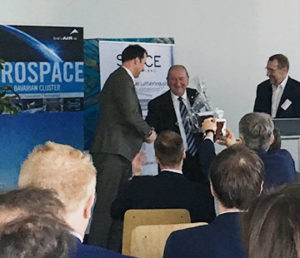 The day offered not only highly interesting insights behind the scenes of GKN Aerospace and insight into project work and growth of the SPACE community, but also excellent networking opportunities in the industry. It was a worthy setting for the farewell of Norbert Schröder and Heino Ostermeier from the SPACE Board. Both did a great job to prepare SPACE for the future of the German aviation industry. They have successfully handed over the baton to Ela Rabe and Bernd Schröder.