Dock/Slot Management enhanced: SupplyOn further expands smart control of time slots at dock terminals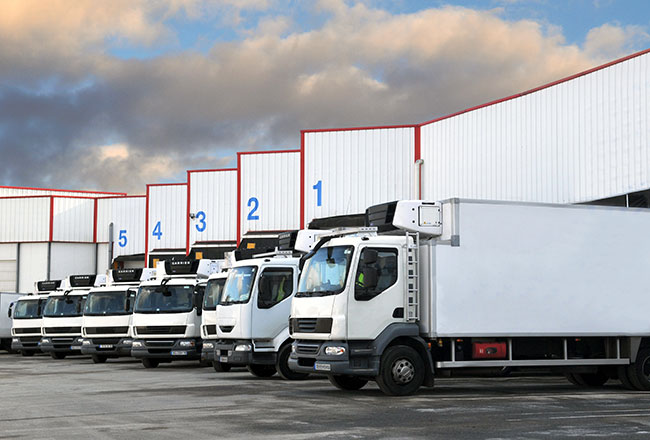 Efficient, intelligent control of loading and unloading processes offers great potential for savings. After all, the costs incurred by manual processes, lack of transparency, long standing and waiting times as well as insufficient loading capacities or poor capacity utilization are considerable.
With SupplyOn's Dock/Slot Management, loading and unloading can be optimally coordinated. Time slots and loading ramps can be booked when transport orders are placed and easily adjusted or changed later, if necessary. The system can also automatically pre-calculate and suggest slot lengths based on the order data. Workload, staffing and infrastructure can be planned in advance with regard to expected loading times and required loading equipment. Thanks to real-time insight into the current situation at the ramps, companies can react flexibly to changes and thus avoid capacity bottlenecks, congestion and long lead times.
The dock/slot solution is an integral part of SupplyOn's Transport Management solution and was previously fed exclusively with booking data from Transport Management. However, the problem here is, on the one hand, that the docks are also used by other carriers and, on the other hand, that they usually also have to be used for outgoing goods.
Efficient coordination of loading and unloading capacities
SupplyOn has now opened up its dock/slot solution to other data sources and partners in order to be able to coordinate bookings for the gate capacities, which are limited in terms of time and number, even more efficiently. Booking data can now be transferred from customer systems such as SAP via an interface without user intervention. Registered freight carriers who regularly drive to the company site on behalf of suppliers can also book delivery slots. Administrators retain an overall view at all times and can reschedule flexibly at short notice, as the partners concerned are automatically informed.
This also closes the gap for those users of the ramps and gates who were previously not integrated into SupplyOn Transport Management and therefore could not be actively included in the planning of gate and hall capacities.
In the future, the connection and access of additional users will be made even easier via a flexible API interface.
Benefits
Reduction of the coordination effort, as the process is carried out system-based and not by telephone or on impulse
Increased transparency in the dock/slot booking process
Better planning and utilization of available gates, as conflicts and bottlenecks become transparent
Cost savings by reducing queuing times and avoiding congestion at docks
Reduction of potential penalties due to late delivery