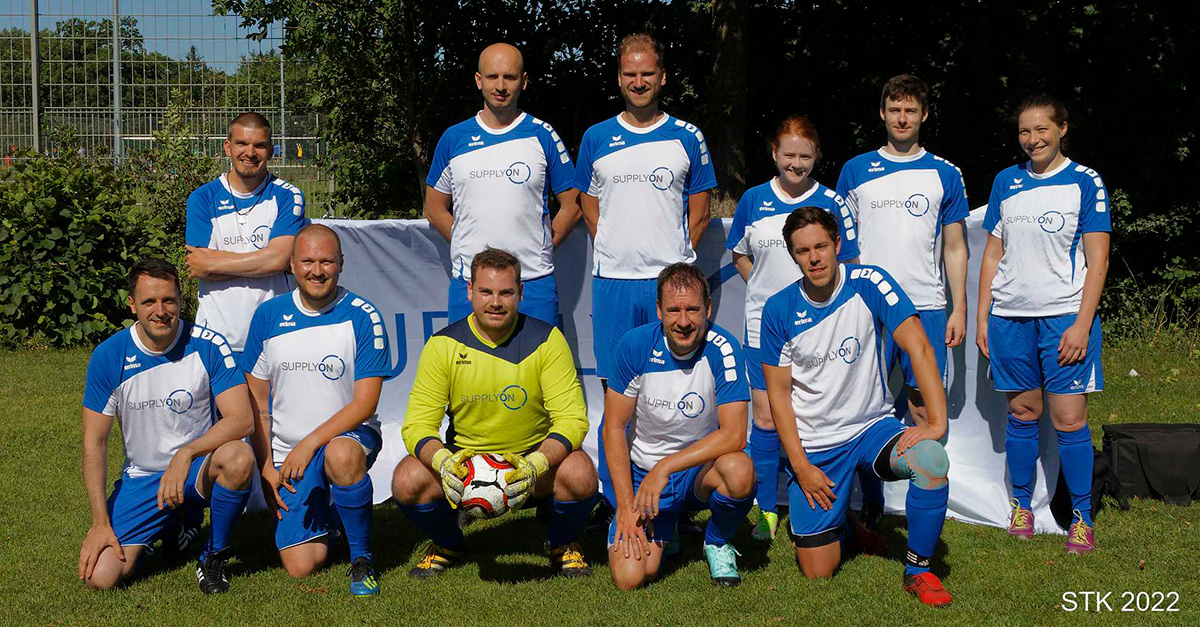 On Saturday, July 2, 2022, we didn't take care of services and systems for a change. Instead, we kicked the ball around for a good cause. SupplyOn took part in the Charity Company Championship.
The SupplyOn soccer team has regularly taken part in this tournament since 2014. Munich companies compete against each other and show their athletic prowess. As it is still not easy to plan large events, the organizers decided, after asking the participants, to hold the tournament as a reduced soccer field edition. So only 12 instead of 24 or more teams took part. Once again, the field of participants was a colorful mix. IT companies, personnel service providers, but also Mercedes and the S-Bahn Munich competed. Since 2011, the venue has been the Sportpark Nymphenburg.
Despite training difficulties…
" Eleven friends you must be!" – was once said by Sepp Herberger. This is just as many SupplyOn soccer-enthusiasts followed my invitation.
Unfortunately, the individual schedules of each of us did not allow for any training sessions…
And so we stood punctually and motivated on the pitch on Saturday. The warm-up was still without injuries, but later there would unfortunately be two losses. Just before 10 a.m. all teams came together for the big team photo and then the tournament started.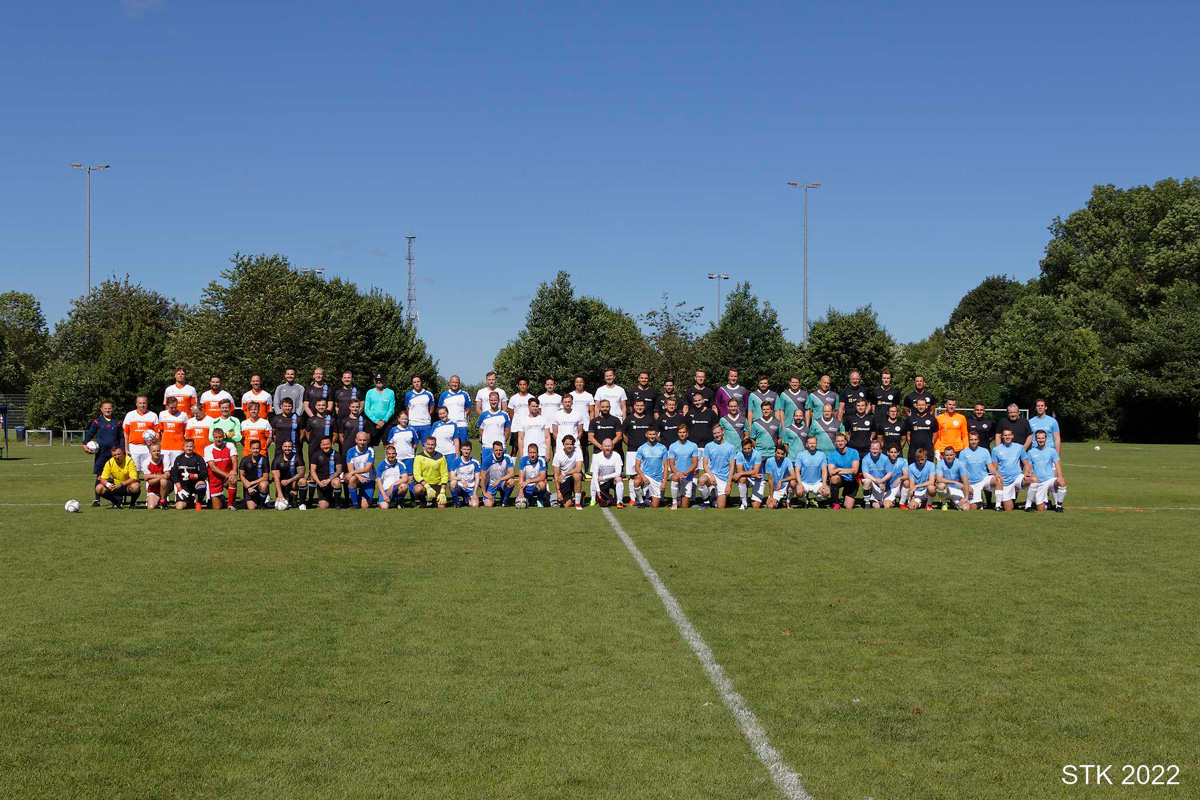 There were two groups with six teams each. That means five games per team. Mode was as usual: small field of five field players + goalkeeper.
… we celebrated sporting successes
The first game against S-Bahn Munich went well. Commitment and running routes were great and after 12 minutes the final whistle blew and the score was 2:1 for SupplyOn. The important goal was celebrated frenetically by scorer Alan. The goal celebration was actually captured on a photo, which, however, was not released to the public 😉
Special recognition was then given to a scene by Charlotte, our British UX designer. After a long pass and a perfect ball reception, she left two opponents standing and then only narrowly missed to outplay the opposing goalkeeper. No doubt about it: she's got great talent. English soccer education is still one of the best… The scene was also the talk of the other teams after the game, who had also witnessed it.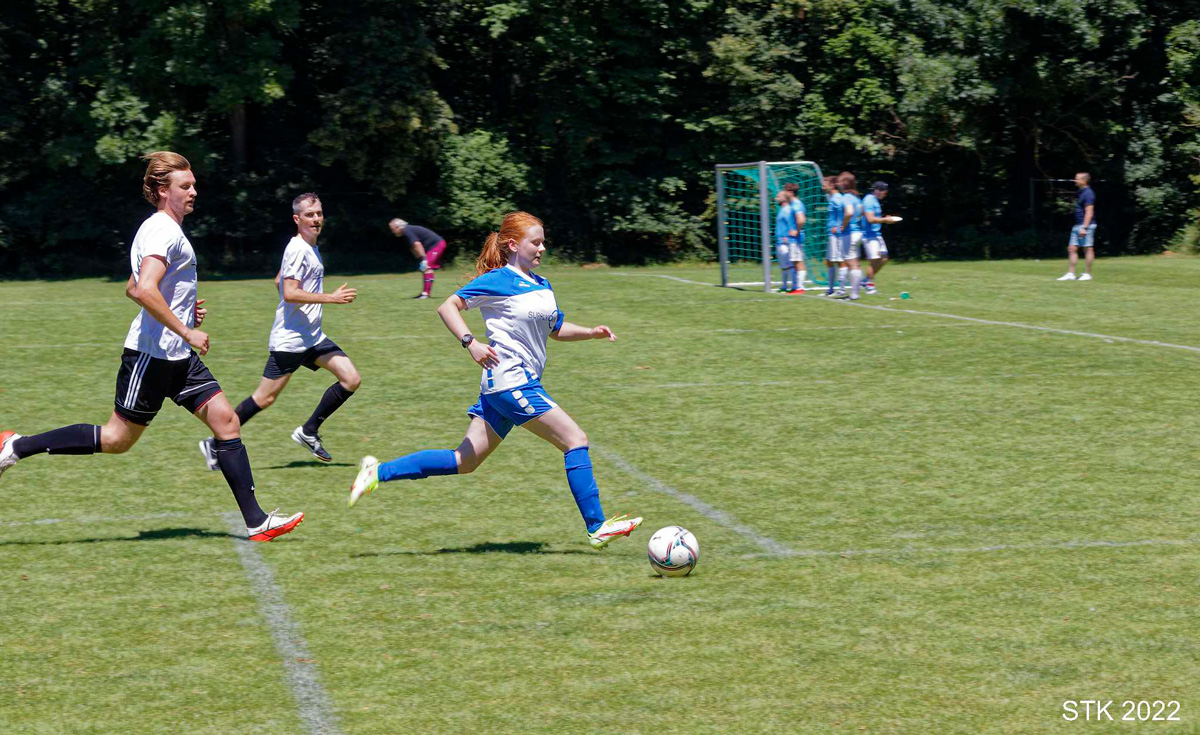 The tournament is not the end but only a beginning
In the following games we learned that we had our limits. A few training sessions certainly wouldn't have hurt. We could still keep up well, but unfortunately it remained with the one victory. But we can be proud of our achievements as we fought against both finalists in our group. In the afternoon, the thrilling final was crowned by a penalty shootout. PERSONIO was narrowly defeated by the team Die Gastgeber Personalsupport.
Before we dedicated ourselves again to our projects on Monday, we analyzed and discussed the tournament. And yes, we identified a potential for improvement made the plan was made to now meet regularly in Hallbergmoos after work to play soccer.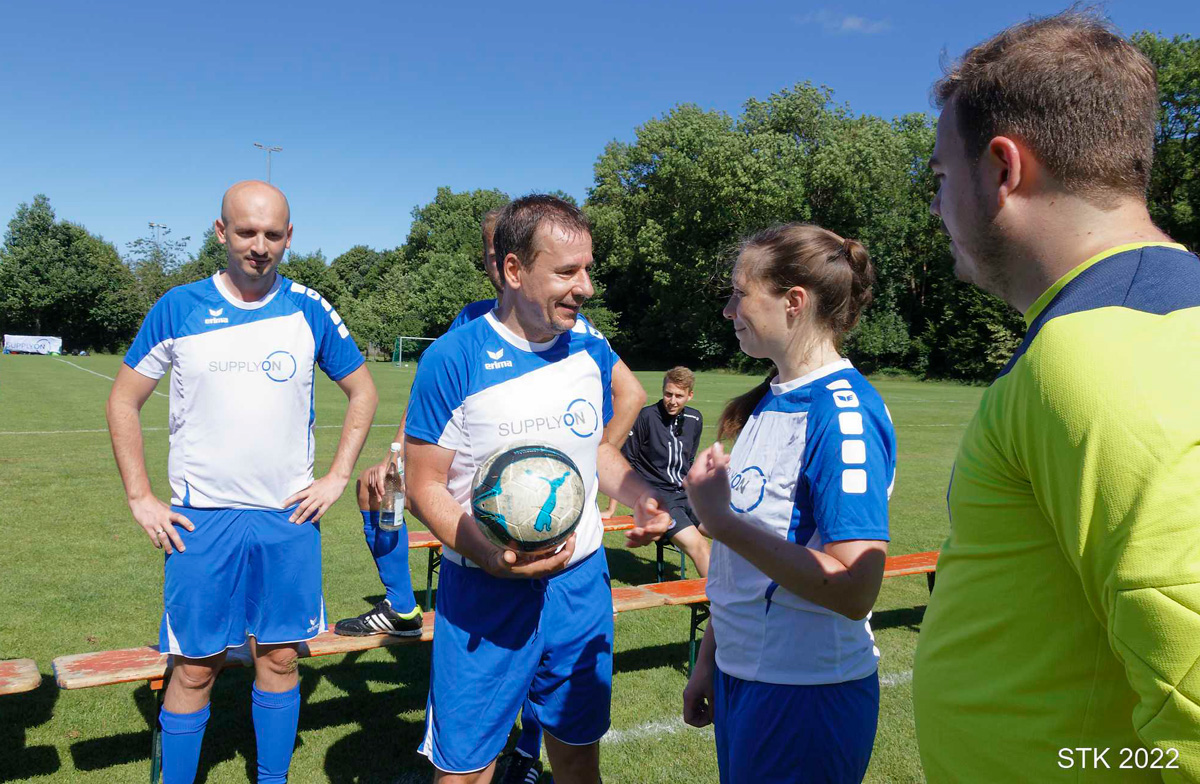 Of course, we are always happy to welcome new teammates! 🙂
Sporty greetings
Steffen

More information about the organizer (in German):