SupplyOn China recently received the Best Project Team Award from Schaeffler for its 3PL project. The project was started in August 2018, with the first wave being completed in mid-December. Further two waves are in roll-out. In the first step, 30 external warehouses will be connected. This number will continue to rise in the future.
The 3PL project represents a considerable improvement for Schaeffler: The inventory and delivery orders were previously paper-based, which led to inefficiencies and susceptibility to errors. Now, Schaeffler can manage these orders fully digitally. This significantly boosts transparency and marks an important step in the company's digitization strategy. In addition, Schaeffler can save considerable logistics costs and resources by integrating external logistics service providers (3PL).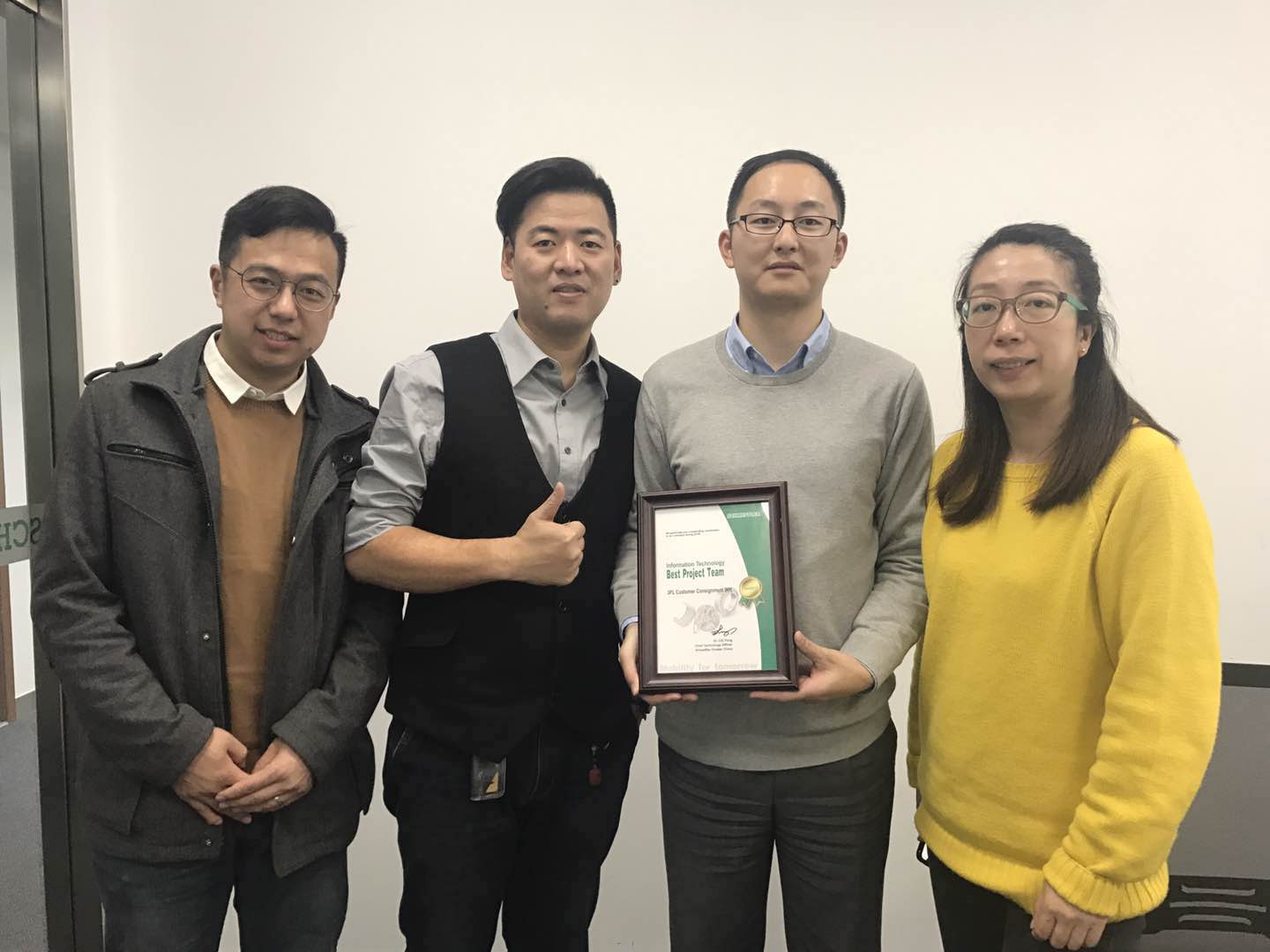 Throughout the entire project – and especially during the data-mapping phase – Schaeffler, SupplyOn in China and Germany and the external warehouse providers demonstrated a high team spirit, driving the success of the project forward with strong commitment.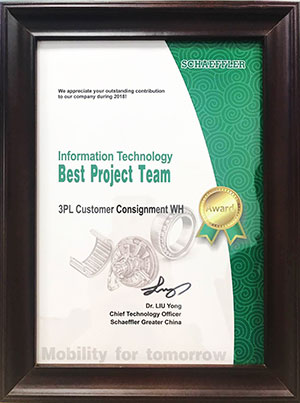 Schaeffler responded to this by preparing a celebration to thank the entire project team for their hard work and to present them with the Best Project Team Award: "We would like to use this as a sign of our recognition for the professional, fast and smooth implementation", said Steven SunYue, IT Project Manager at Schaeffler.
Congrats to our Chinese colleagues!
恭喜我们的中国同事!