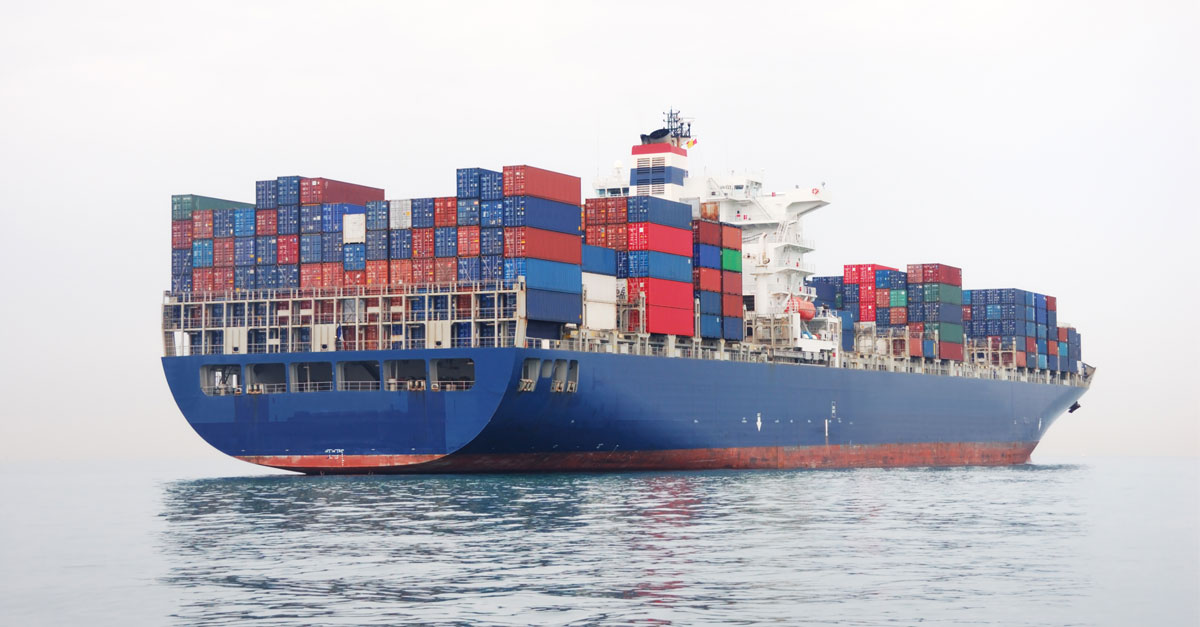 For more than a year now, logistics and supply chain managers around the world have been struggling with unprecedented challenges. The impact from the first coronavirus-induced shutdowns, when supply chains and transportation networks around the world collapsed, continues to ripple through the industry. High volatility in demand, natural disasters and vessel incidents such as the recent one blocking the Suez Canal have further aggravated the situation.
Problem is, transportation capacity is extremely scarce and in hot demand. Numerous aircraft are still grounded. Container shortages continue to persist for quite a while. All of this is not only hampering sea and air cargo, but also road transports.
As a result, freight rates skyrocketed, as did uncertainty for manufacturers that rely on smoothly functioning logistics chains. In many cases, it's unclear or at least hardly possible to plan when exactly their materials are going to be transported. So, the ever more pressing question is: How can companies best secure their shipments and thus ensure the flow of supplies to their plants and customers?
Calling for close coordination with carriers
The answer is: by working as closely as possible with transport service providers right from the start. After all, their transport networks remain stretched thin compared to the past. At the same time, however, the routes they serve are often heavily congested. Carriers therefore need significantly more advance notice and planning capability in order to organize and optimize their routes. This is even more true for general cargo shipments or consolidated containers.
Transport Volume Forecast facilitates planning for carriers and manufacturers alike
This is precisely where the Transport Volume Forecast developed by SupplyOn steps in. With this tool, manufacturers can provide an overview of what transport volumes carriers can expect from them at which locations in the coming week and beyond. This in turn helps the carriers to plan their networks. And businesses gain certainty as to when the material will arrive at their plant. This allows them to better manage their production capacities and thus avoid idle time in their plants.
For the Transport Volume Forecast, SupplyOn uses data from the SCM system, such as delivery call-offs and article and packaging master data. Equally important is the planned transport time, in order to calculate pickup and delivery times as precisely as possible. The result is an overview which graphically displays the volumes to be transported for the next days and weeks. In addition, the values can be automatically filtered with a single click.
Numerous advantages in both the short and long term
The benefits speak for themselves:
For all domestic as well as international and intermodal modes of transport – truck, aircraft, rail and sea
Improved and closer collaboration with carriers
Securing of transport capacities at carriers, especially for intercontinental transport chains
Active volume management by material planners: Enables analysis of whether low volumes with high frequencies at a supplier could be combined into more cost-effective full truck loads (FTL) or full container loads (FCL) in the future
Cost savings: Early advance notification can result in more favorable freight rates, for example, in air cargo transport
Hence, Transport Volume Forecast not only helps to ensure the flow of materials to plants in the short term. It can also be used as a planning and optimization tool for future transports. And that is not only because it is not yet possible to predict when the coronavirus pandemic will really be over. It is also because we all know from experience that external events repeatedly lead to bottlenecks and disruptions within transport networks. With Transport Volume Forecast, manufacturers will be far better prepared for any situations to come.