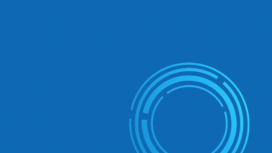 Supplier Forum
Guidelines
Forum objective
The SupplyOn Supplier Forum (hereinafter "Forum") is a global, community-based platform for the productive exchange of information, knowledge and experience from suppliers for suppliers. SupplyOn moderates the Forum and uses this platform solely for publishing polls, wiki entries and news. The content of the Forum focuses on the various SupplyOn services and their application. By using the Forum, users affirm their commitment to interact with one another in a friendly and respectful manner within the scope of the guidelines as well as to refrain from the publicizing of sensitive and/or confidential information. SupplyOn will not respond to any support requests in the Forum. Please use the standard channels available for this purpose. SupplyOn does not guarantee the accuracy of the information published in the Forum.
(1) In the Forum, the following rules and terms of use apply, which will be discussed in more detail below. It is imperative for users to observe these rules and provisions.
(2) Should this not be the case, the responsible people at SupplyOn may impose sanctions.
Section 2 [Responsible People]
(1) "Responsible People" include delegated administrators and moderators of SupplyOn AG. Here, administrators constitute the highest authority. Their task is to monitor the Forum, enforce the Forum rules and maintain order.
(3) Responsible People shall act to the best of their knowledge and belief.
(4) Their instructions are to be followed.
(5) Grievances may be appealed to the next higher authority.
(1) Responsible People shall use their own discretion in making decisions about sanctions.
(2) Possible sanctions are all the means available to the Responsible People.
(3) A sanction is always assigned to an entire account and its user.
Section 4 [Circumvention of sanctions as an individual]
(1) Circumvention of Forum exclusions and/or sanctions of any kind is not permitted in the Forum.
(2) One exclusion applies per person, with sanctioned individuals banned from access and use of the Forum through another SupplyOn account.
(3) Assisting in the evasion — in the broader sense, through another company account (for example, one belonging to another employee) — will also be punished.
Section 5 [Gray areas and other special situations]
Responsible People reserve the right to issue an administrative punishment for any actions in a gray area or for obviously inappropriate content or behavior and to sanction the offending user.
Section 6 [Topic of the Forum]
(1) The contents of the Forum refer exclusively to SupplyOn services and matters related to the company.
(2) The Forum area "General" is excluded from this restriction as topics in this part of the Forum may be freely discussed.
Section 7 [Disclosing sensitive data]
(1) Users shall refrain from publicly disclosing business relationships, customer names and other sensitive and/or confidential details.
(2) In all areas of the Forum, users shall refrain from engaging in any kind of business arrangements.
Section 8 [General section]
(1) Topics in the Forum area "General" may be freely discussed as long as they adhere to all other guidelines.
(2) Before creating a thread, users must ensure it
a) does not, in particular, conflict with Section 7;
b) concerns the business area of IT, logistics and digitalization;
c) is of public interest and provides an opportunity for discussion;
d) is not connected to a commercial interest.
Section 9 [Discussion culture]
(1) The Forum shall be used interactively and with an open mind.
(2) Discussions shall adhere to the ground rules of communication and remain positive, productive, solution-oriented and empathetic while not containing personal comparisons, generalizations or exaggerations.
Section 10 [Pleasant demeanor]
(1) Pleasant and respectful conduct shall be observed with everyone in the Forum.
(2) Use of any Forum function to provoke another person is not permitted.
(3) Insults, threats and sexist, racist or other statements of this sort will not be tolerated.
Section 11 [Conflicts and harassment]
(1) Should a private dispute arise, a Responsible Person can be called on to help settle the dispute.
(2) Responsible People remain available to assume a moderating position in such situations.
Section 12 [Disruptions to the Forum]
General disruption to the orderly process in the Forum is not permitted. This includes spamming (content that is largely annoying and inappropriate), trolling (antagonizing and provocative content) and the like.
Section 13 [Decisions of Responsible People]
(1) Decisions made by the Responsible People shall not be debated and discussed in the Forum.
(2) Should differences of opinion or clarifying questions arise, the Responsible People are ready to provide comments in a direct exchange with the Forum participants in question.
Section 14 [Banned content]
(1) Posts that contain pornographic content or content inappropriate for minors or that have racist content or hate speech or are otherwise illegal are strictly prohibited.
(2) Posts that infringe on copyrights are likewise prohibited as are posts of private conversation(s) without the consent of all parties involved.
Section 15 [Providing links]
(1) Links must appear with a relevant description or in connection to a helpful purpose and, as a result, may not be posted without providing additional content.
(2) Users are to refrain from providing links to direct downloads (content that leads to a direct download after clicking on a link).
(3) Distribution of illegal software or programs that damage computers and the like is, as a matter of principle, not permitted.
(1) Content containing advertising for other Forums or portals, for private or commercial websites and companies, and for fraternal organizations as well as appeals for donations and chain mail are not permitted.
(2) An exception to this rule may be requested from the Responsible People.
Section 17 [Starting a thread]
Before starting or posting a new thread, users must verify that
a) another thread with a similar topic leading to the solution to the problem does not exist;
b) the title is short, meaningful and reflects the topic at hand;
c) the thread appears in the right section;
d) English orthography and grammar was observed;
e) clarity has been ensured;
f) the text reads well;
g) other rules, such as the use of templates, have been followed.
Should the thread not meet one of these criteria, the Responsible People can close or remove the thread.
Section 18 [Posts that do not expand content]
(1) Creating threads and posts that do not expand the content of the section or thread is not permitted.
(2) Posting content that has nothing to do with the core topic of the thread is not permitted.
Section 19 [Unauthorized copying and plagiarism]
(1) Using or copying texts that have been written and published by another person without that person's consent is not permitted.
(2) This is only allowed when the text is clearly identified as a citation and the original author is noted.
Section 20 [Terms of use]
(1) The General Terms and Conditions of SupplyOn AG shall apply (accessible at www.supplyon.com/contract).
(2) All actions in the Forum are to be carried out to the best of one's knowledge and belief.
(3) Use of the Forum is at one's own risk.
Section 21 [Anonymity and data protection]
(1) Users will be automatically given an abbreviated designation on the basis of their SupplyOn account data.
(2) All information concerning data protection can viewed online in SupplyOn AG's central data protection notices (accessible at www.supplyon.com/privacy_notice).
(3) Users are not permitted to publish or distribute personal data in the Forum. This also applies when posting content. Forum users assume their own risk in terms of data protection laws when, contrary to convention, they furnish personal data, including unintentionally.
(4) In individual cases, the disclosure of personal data for a specific contact person outside the Forum may be requested in the Forum through a Responsible Person if an objective need for this can be derived from the Forum post and no other way of establishing contact is likely.
(5) Within the framework of data protection regulations, Responsible People reserve the right to trace back users for further administrative steps.
Across all areas, SupplyOn AG assumes no responsibility or liability whatsoever for
a) decisions you make on the basis of information gained from the Forum;
b) the downloading of content from this Forum;
c) damage to your computer system or loss of data resulting from the downloading of such content;
d) written or verbal advice or information you receive from SupplyOn or other users;
e) the accuracy, completeness or timeliness of this information;
f) third-party content, information, announcements, data or projects;
g) any exchange with a third party;
h) defamatory, insulting or illegal behavior of other Forum users.