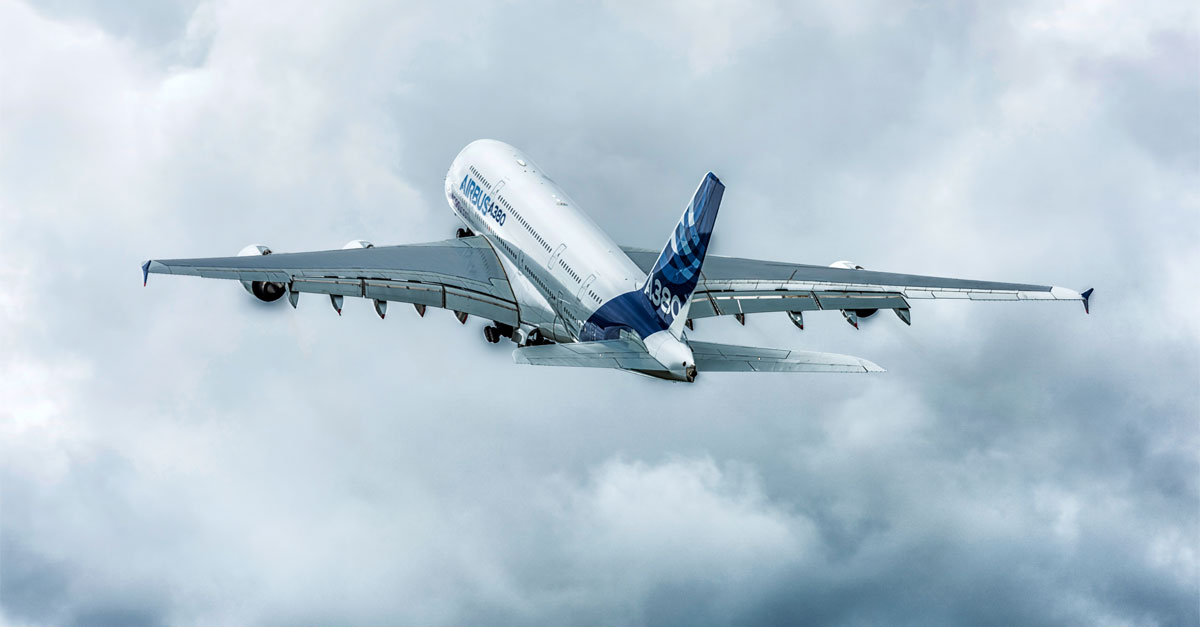 The construction of an aircraft is preceded by a highly complex, sophisticated procurement process. Almost every aircraft at Airbus is unique – and consists of around one million individual parts. Managing this is a challenge in itself. It becomes even more complex when, as at Airbus, almost a dozen locations in Europe and Canada coordinate operational purchasing.
In order to act more efficiently, Airbus has developed a four-pillar model in which AirSupply from SupplyOn plays a key role. For the impressive results of this digital transformation, Airbus was selected as one of three finalists of the German Logistics Award 2019.
The BVL magazine features the project*:
Complex operational purchasing for aircraft components
The award application submitted by Airbus addresses the increasingly complex procurement of aircraft components. "Almost every one of the 800 aircraft we delivered in 2018 is unique," says project manager Thomas Moik. The supply chain is correspondingly complex: "We purchase around 80 percent of all parts of an aircraft, that' s an average of one million components," explains the COO of the wholly owned Airbus subsidiary Satair and former Head of Procurement Operations at Airbus. "We have now significantly streamlined our operational procurement as part of a digital transformation."
With this digital transformation, we have harmonized processes across sites and created synergies. Beyond that, it offers even much more potential for the supply chain.
Thomas Moik, COO, Satair (Airbus)
Four visions to combat complexity
The main challenge Airbus faces in managing its plant and supplier logistics is that many responsibilities are spread across various European locations in countries such as Germany, France, Spain and UK. Since last year, the acquisition of Bombardier has also added Canada to the list. 1,700 employees in 250 teams at ten locations coordinate more than 3,000 companies that supply eleven million aircraft parts – every week. "In order to manage this complex landscape more efficiently, we have created a common vision with four core elements," explains project manager Moik: "Increasing productivity, increasing supply chain transparency, supporting transformation and increasing employee knowledge.
Digitization plays a major role in the implementation. "With a uniform platform, we have standardized the established procurement processes across locations and thus dramatically streamlined the IT landscape. We now map 46 systems on one user interface," adds Dr. Torsten Stengel, Head of Procurement, Business Operations & Strategy at Airbus.
Almost 700 suppliers are already using the joint collaboration platform AirSupply, and 300 of them have also connected their inventory management system to the system. Suppliers can thus dispense with conventional communication channels such as telephone, mail or fax. The platform also optimizes the material flow, especially for complex components that first have to be stocked for further manufacturing. "This has already saved us over 357 million kilometers of transport," says Moik.
Another element of the transformation process at Airbus is the automation of continuously repetitive processes using eight bots. They take over routines that were previously performed manually by employees. A "supplier watchtower" allows to reduce risks that could endanger production at an early stage, such as political uncertainties or quality defects. And with the adequate training of competencies and soft skills, Airbus wants to ensure employee satisfaction and acceptance during the transformation.
* Excerpt from the article "Dreikampf" ('Triathlon') courtesy of Bundesvereinigung Logistik (BVL)
You can read the full article featuring also the other two nominees BMW and Loxxess as a PDF file at https://www.bvl.de/magazin (in German only, free download for BVL members).
On 23 October 2019, BVL awarded the prize to the BMW Group for its "Logistics Next" initiative, which enabled the company to improve manual material handling using autonomous transport systems, robots and artificial intelligence.
—
Update Nov 9, 2021:
By using the Purchase-to-Pay process solution of SupplyOn AirSupply, Airbus benefits from high automatic invoice-booking rates of above 90%.
Read the full case study here.