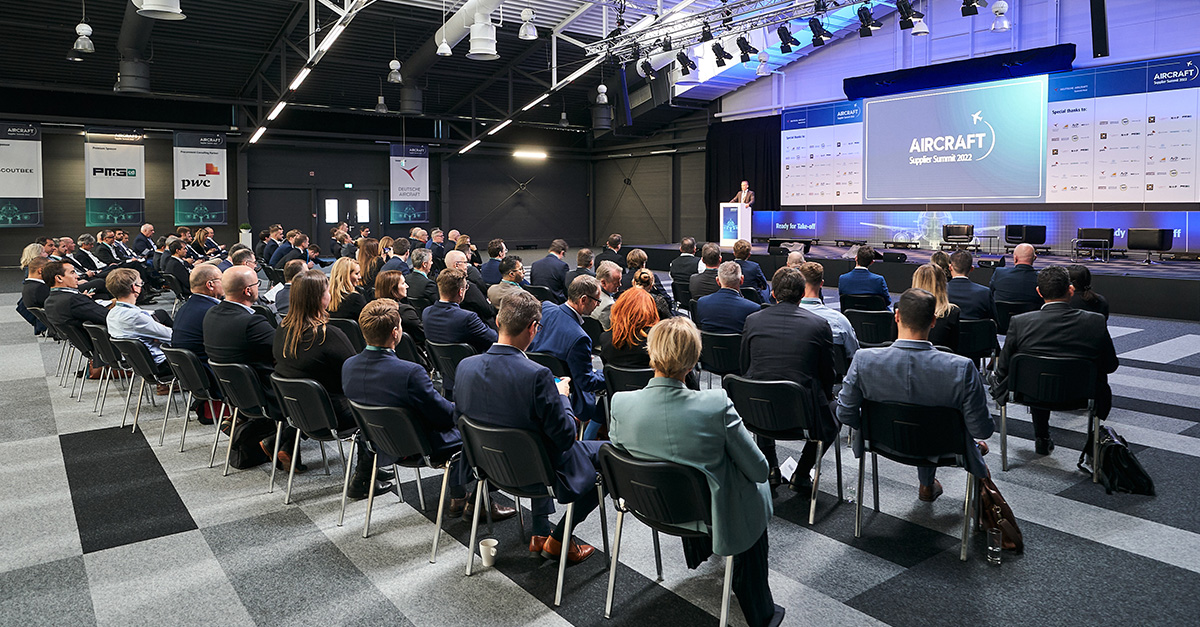 Co-organized by the Berlin Institute Supply Chain Management, the German OEM Deutsche Aircraft hosted the first Aircraft Supplier Summit on November 15 and 16, 2022 at Leipzig Airport.
Leipzig is the chosen final-assembly-line (FAL) location for the D328eco, the groundbreaking, forward-looking platform building upon the legendary Dornier Do328 aircraft, for which Deutsche Aircraft is the type certificate holder. The D328eco will rely on Sustainable Aviation Fuel (SAF) as transition to zero-emission flying. Planned by 2030, also hydrogen propulsion will be explored. The FAL construction is planned to start in 2023 already.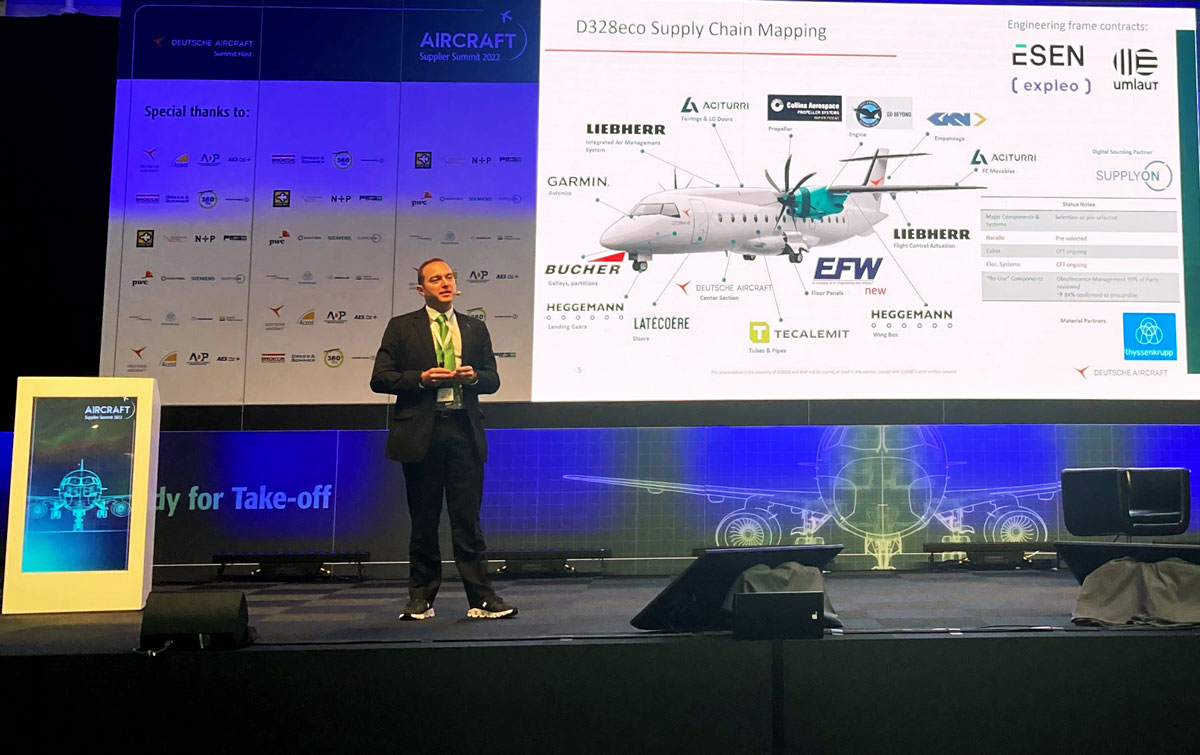 Key topics of this summit were
How Deutsche Aircraft and its partners shape the future of sustainable flying
Creating supply chain resilience in a VUCA* world
Technology-enabled supplier collaboration
ESG* as a new mindset, towards improved sustainability
Partnership between Deutsche Aircraft and its suppliers
Improving supplier collaboration & supply chain resilience
It is impossible to mention all the highly interesting keynotes with the all the valuable insights. Therefore, just some highlights from SupplyOn perspective:
BoostAeroSpace CEO Rodolphe Péricat explained how the organization contributes to technology-enabled supplier collaboration. Building on  a strong industry community, it addresses increased security needs and governs dedicated supplier collaboration platforms, including SupplyOn AirSupply.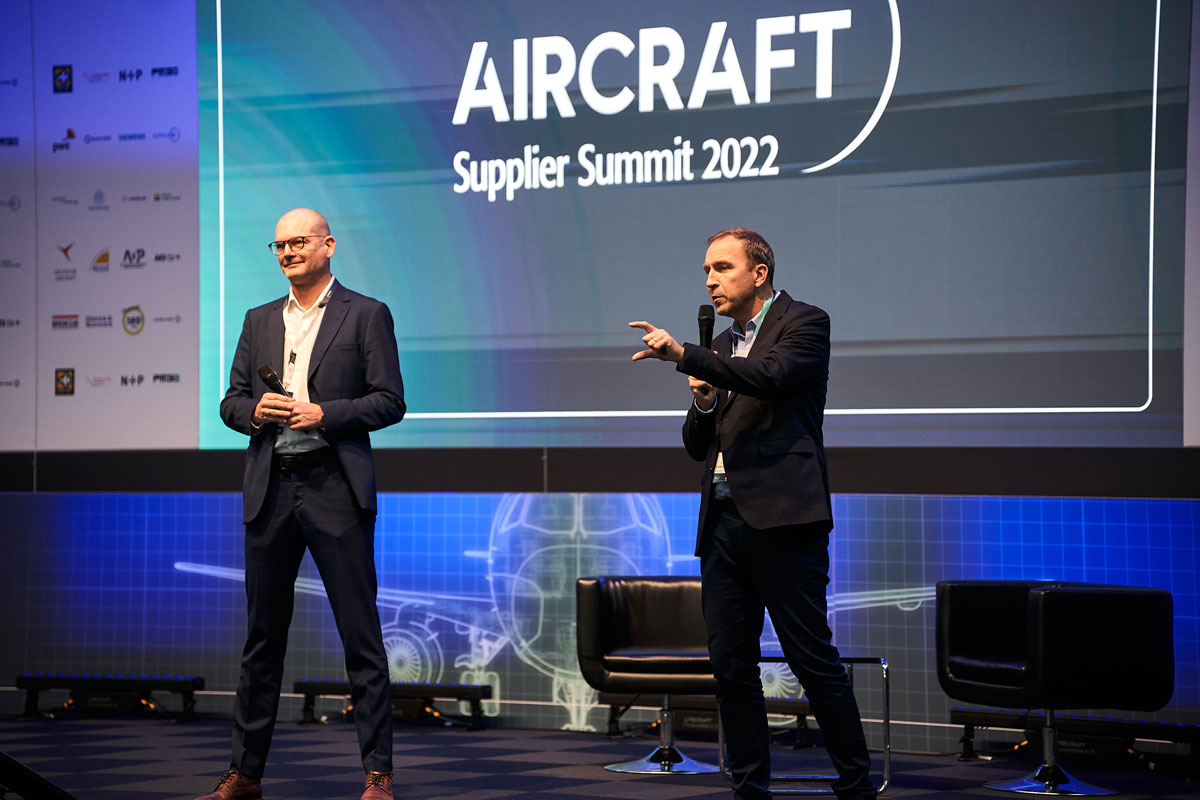 Deutsche Aircraft has chosen SupplyOn as strategic partner in order to digitally manage collaboration with suppliers and enable structured communication.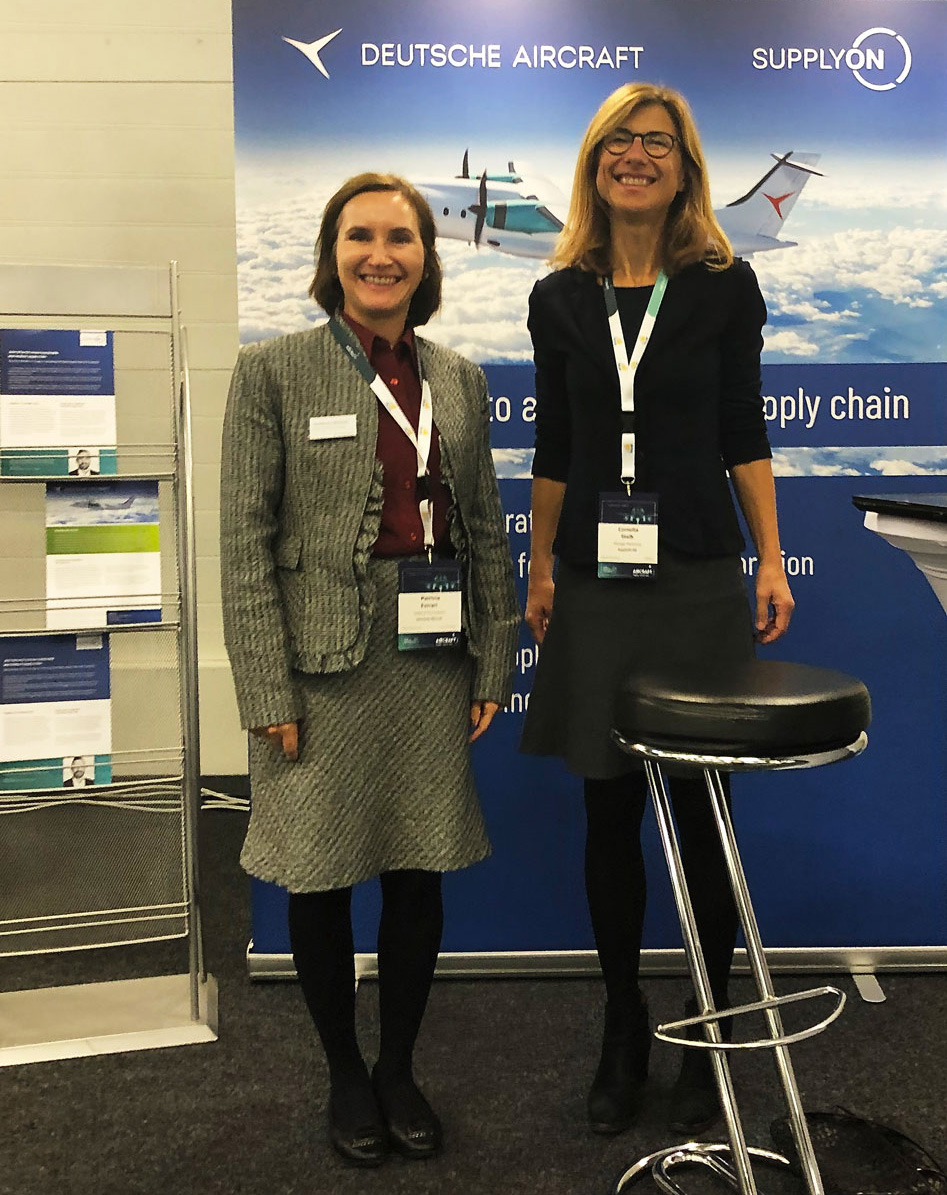 ThyssenKrupp Aerospace CEO Patrick Marous shared how they foster supply chain resilience with their Supply Chain Control Tower. By considering resistance, forecast, avoidance, inventory and capacity buffers it secures the company's ability to deliver in a VUCA world.
One highlight of the summit for sure was the awarding & contract signature ceremony live on stage for two new suppliers of Deutsche Aircraft: Bucher Leichtbau from Fällanden, Switzerland, and Elbe Flugzeugwerke (EFW), Dresden. The latter is also a SupplyOn customer for AirSupply.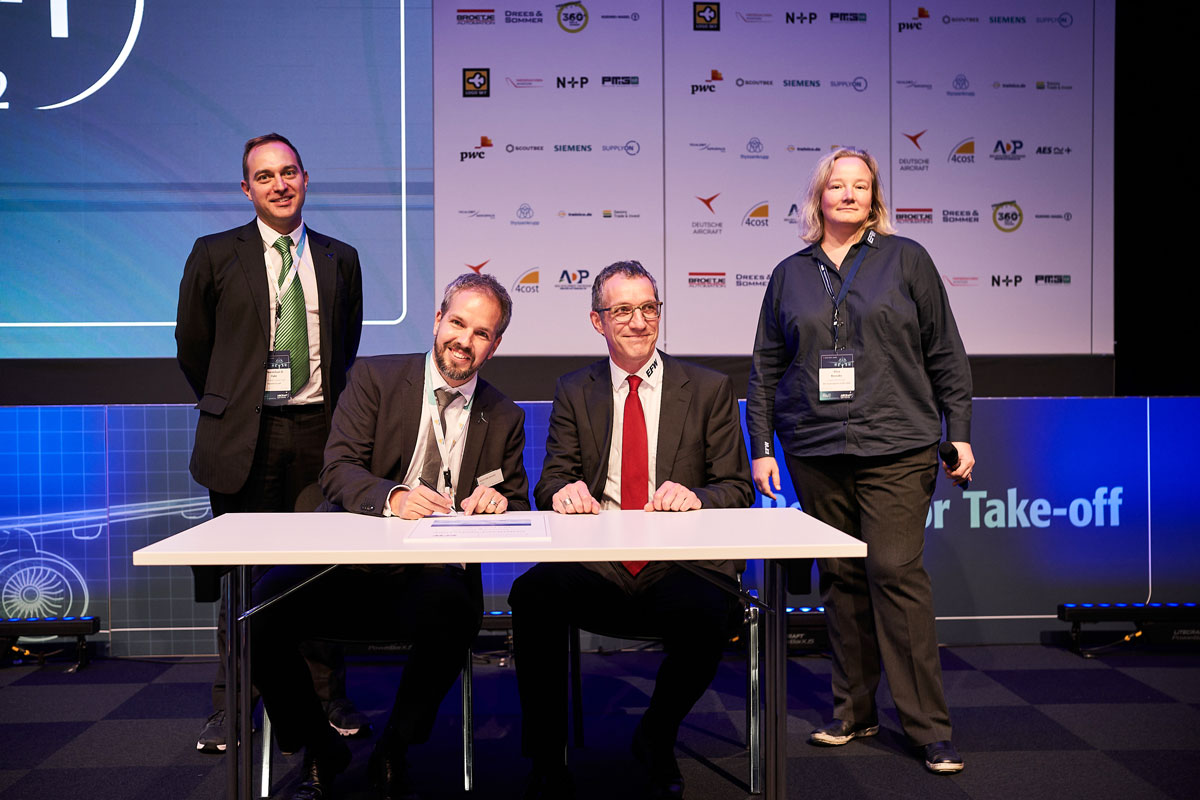 Great forum, to be continued
The Aircraft Supplier Summit was a unique opportunity to exchange with decision makers of Deutsche Aircraft. It was also a good forum for face-to-face discussions with strategic partners and suppliers.
To wrap up, attendees were asked to provide their feedback on the event. Among the key take-ways mentioned were insights on  supply chain resilience, sustainability, and technology as an enabler. But also partnership and inspiration were important attributes of the conference.
The next Aircraft Supplier Summit is already scheduled: Nov 7 and 8, 2023, again in Leipzig. See you then!
—
*VUCA: volatility, uncertainty, complexity, ambiguity
** ESG: environment, social, governance