Deutsche Aircraft moves one step closer to fully integrated future-proof digital supply chain with SupplyOn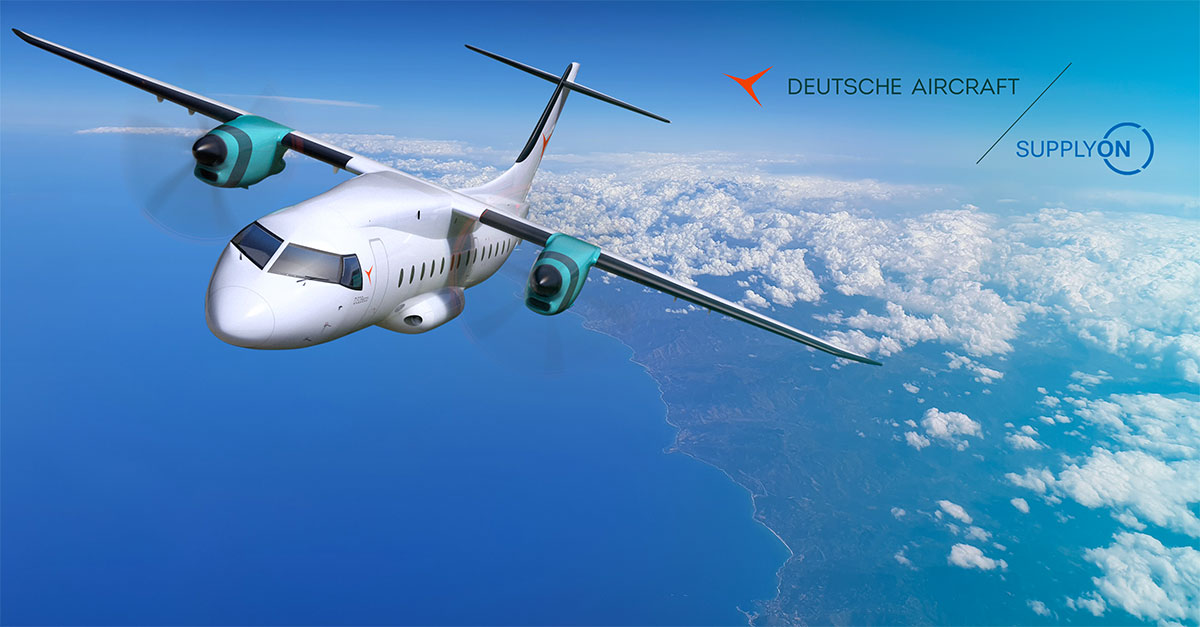 Innovative German new-purpose aircraft OEM Deutsche Aircraft GmbH partners with SupplyOn to develop a state-of-the-art digital management system for its supply chain, aligned with its 100% paperless, full digitalisation objective.
In order to successfully implement the strategic goal of a resilient digital supply chain in the shortest possible time, Deutsche Aircraft chose the established SupplyOn platform to support the expected major ramp up to produce the D328eco aircraft, a game-changing platform that prepares the future of aviation today and paves the way towards a zero-emission flight objective. 
This ambitious mission can only be achieved if highly efficient production processes are established quickly. The digitalisation of the supply chain is crucial in this context. It will comprise a global network of around 100 suppliers. SupplyOn will help Deutsche Aircraft centralize this process digitally and create a structured communication with its suppliers using the established SupplyOn platform. SupplyOn not only offers mature, industry-specific solutions and processes, but also access to a global network of over 100,000 companies, a large proportion of which are dedicated suppliers to the aerospace industry. These are the best prerequisites for Deutsche Aircraft to electronically map its supply chain end-to-end.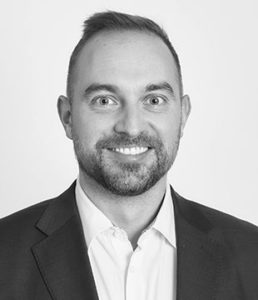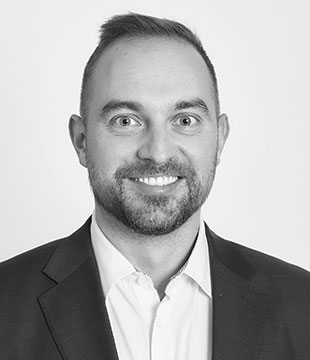 This effort is led by Deutsche Aircraft´s Director of Supply Chain, Maximilian Fahr, who said:
This collaboration is part of Deutsche Aircraft's broader strategy towards a full digitalization of our supply chain. We have chosen to work with SupplyOn, because we know that this partnership will guarantee us to meet effectively our ambitious objectives.
Initially, the focus is on digitising the tender phase in order to select competitive, sustainable and innovative bidders. The comprehensive digitization starts with the integration of around 30 strategically most important suppliers, who are also involved in the development of the prototype. These deliver the top 20 main components (MCA). At later stage, the Leipzig/Halle FAL will be included up until the series phase, which is planned for 2025, and the group of suppliers will be expanded to around 90. The aim of the rollout is fully digitized final assembly — 100 percent "paperless".
This is an essential step towards Deutsche Aircraft's vision of securing the highest quality suppliers in the long term in order to achieve excellence, not only in product development, but also in the overall's company processes.
About Deutsche Aircraft
Founded on the proud heritage of Dornier and Germany's reputation for engineering design, quality and innovation, Deutsche Aircraft is the new purpose-driven German OEM. As Dornier 328 type certificate holder, Deutsche Aircraft will enable future development of the Do328 platform, and exploit future technologies and capabilities to produce a more efficient, economic and environmentally friendly aircraft, and to drive the future of aviation towards climate-neutral flight. Together with the participation of the German Government, Deutsche Aircraft is leading the way in a new era of a cleaner, safer and more efficient aviation.