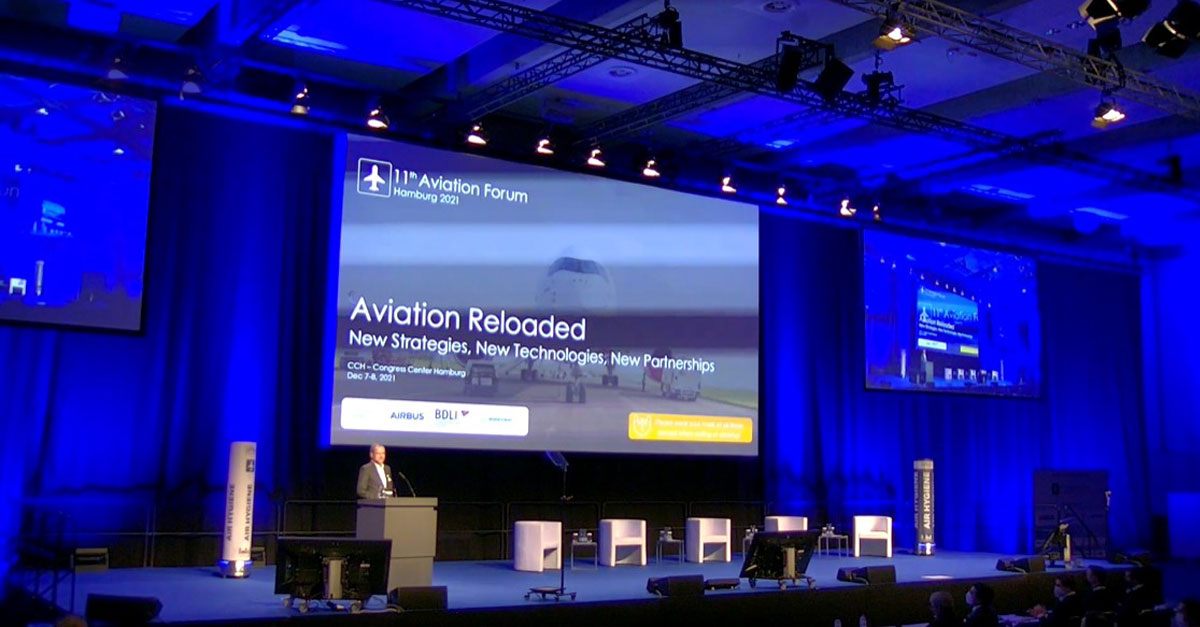 "Aviation reloaded: New strategies, new technologies, new partnerships": under this motto Prof. Dr. Johannes Walther, IPM, welcomed about 700 attendants onsite and another 700 online, 155 exhibitors, as well as 55 speakers, all coming from 38 countries.
Airbus Keynote: emphasis on quality, performance and sustainability
As host of the event, Airbus CPO Jürgen Westermeier emphasized the quality and performance requirements towards suppliers. They are key for the steepest re-ramp-up ever seen in a recovering markets. This is true, at least, for single-aisle aircraft, as evident at the Dubai Airshow. As he states it: "The market is back."
He stressed the importance of safety (no room for quality issues), sustainability (a new supplier "code of conduct", decarbonization with the goal of zero-emission flying) and cost efficiency (the crisis is not over yet).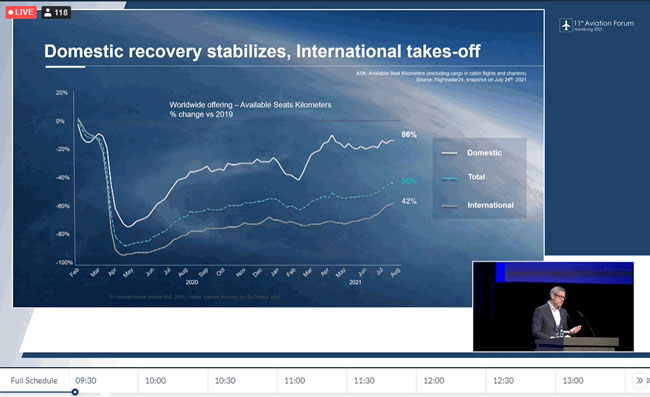 A new era of aeronautics
Prof. Dr. Yannick Assouad, EVP Thales Avionics, presented her vision of a new era of aeronautics:  green aviation. Despite the current situation, in which the entire global aviation ecosystem collapsed virtually overnight a year ago and its still ongoing disruptions, she encourages to think big: "We need to keep flying, but in a more environment-friendly way than ever before."
She emphasized that also in the past, it has been smaller air vehicles that have driven innovation. For smaller ranges, green hydrogen could be the next big thing, including collaborations with startups for urban air mobility.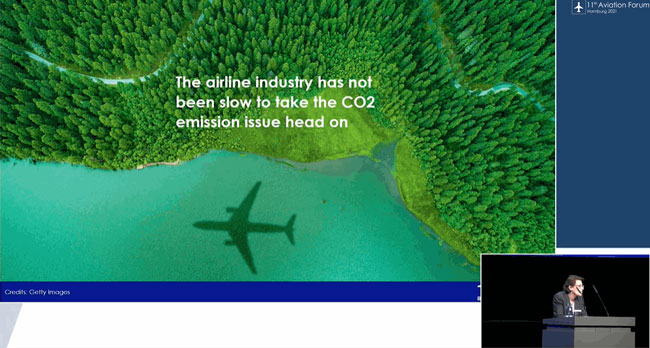 I was personally impressed by Deutsche Aircraft, whose CTO Martin Nüsseler reported on the new D328eco. This aircraft, developed in Oberpfaffenhofen (Germany) and soon to be built at Leipzig/Halle Airport, features new avionics and single pilot operations as well as efficient turboprop engines. Sustainability here includes a planned dual-fuel approach till 2030, using SAF Power-to-liquid 100% and green hydrogen.
Supply chain resilience as key success factor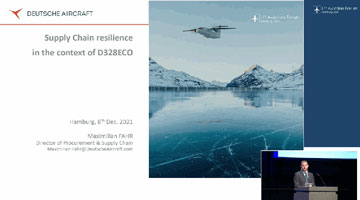 Maximilian Fahr, the company's Director of Supply Chain, then spoke about supply chain resilience in the context of the D328eco, emphasizing that supplier selection includes sustainability criteria. He encouraged suppliers to contact Deutsche Aircraft, which is currently transitioning from an MRO operator to a second German OEM, as an integrator where suppliers share both risks and opportunities.
During the supply chain resilience perspective session, Patrick Marous, CEO of ThyssenKrupp Aerospace, shared how data is managed in aerospace, with AirSupply being the standard for collaboration in the Airbus world. He highlighted the importance of data lakes and the related concept of the ThyssenKrupp Supply Chain Control Tower, which leverages machine learning to support, but not to replace, decision making.
See you in 2022
Even for virtual participants like me, the hybrid Aviation Forum concept of meeting and exhibiting safely worked out — albeit the celebration part required physical attendance. Also in this sense, the Aviation Forum community looks forward to meeting again for the 12th hybrid Aviation Forum in Munich on December 5-6, 2022.