How Santa Clause tries to align his Christmas organization with agile principles, you could read in Part 1, Part 2 and Part 3 last week. Find out how the story of "Christmas AGILE" ends:
Tuesday, November 11th: Christmas 43 days off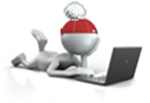 12:50 p.m.
I am sitting in our Christmas Lunch Area and thinking. The morning runs like expected. We had our requirements workshop. I presented the wishes and they were estimated. The task break down was ready before lunch. All run fast and smoothly.
I cannot apply myself completely the new wishes. More wishes are coming in every day. Most of them are more or less standard and we can manage well. Even the other teams are quite good in their plans as First Witch told us this morning during the stand up.
I am convinced that we can manage well. 
Friday, November 14th: Christmas 40 days off
08:04 p.m.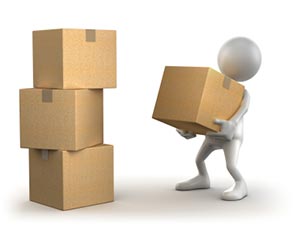 Today, it was really funny. We had to implement a wish, which was combined with soap bubbles somehow. I don't remember how however. The testers let hover many soap bubbles with different sizes through the room. It was really beautiful to look at. Maromar our wrapping elf tried to catch the soap bubbles and to put them in one large box – what was futile naturally. Plix tried to help him and let a special large soap bubble hover in a card board. All were rolling laughing on the floor – each one knew that soap bubbles cannot be wrapped like this. Even First Witch laughed with us.
But First Witch had enough after a while. She destroyed the soap bubbles with tiny tornados. That as well we found quite funny – only First Witch didn't 🙂 .
Monday, November 17th: Christmas 37 days off
04:35 p.m.
Everything goes swimmingly. The engineers implement the wishes and the testers are satisfied, because they hardly have to criticize something. I prepare the wishes for the next sprint. The incoming wishes can be managed well.
Wednesday, November 18th: Christmas 35 days off
07:03 p.m.
A special nice wish came in today. It is not very urgent and it is not very complex. Anyhow I would like to set it at the first place in our next sprint.
"Dear Santa Claus, I am a really happy child. My parents really loves me and I like to go to the kindergarten every day. This wish is written by my Grandma, because I will go to school only next year and I am not able to write yet. I wish me from you a Christmas story, which can be read to me by my dad before sleeping."
Usually we would sort out such wishes and sent back to parents or grandparents that they can take care of the wishes. There are a lot of good stories for reading out – as in books or in the internet or simply at each street corner, when someone only looks for it.
But I liked that wish somehow and I took it in our backlog. It cannot be so difficult for mythical creatures to think out a story about mythical creatures.
11:04 p.m.
Even though everything runs smoothly, I am worried about the days short before Christmas. If I look at the new wishes, I plan out the second and third sprint. All wishes coming in after December 9th could not be handled anymore then. But I know out of experience that critical wishes come in especially in the second and third week of December. They are critical because they are very important to the humans and because they are difficult to be implemented in the lapse of time.
At the moment I don't have any idea, how it could be solved and First Witch is no help at all. She is patting on my shoulder and putting me off with general statements. "Chaka" or something like it.
Friday, November 21st: Christmas 33 days off
01:30 p.m.
I researched in the internet at the morning. I found an interesting approach, how we could solve the problem with the last sprint better than to close the wish receiving simply on December 9th. I have to think more about it. I will present it to First Witch on Monday.
Monday, November 24th: Christmas 30 days off
11:00 a.m.
First Witch and I are meeting in one of our meeting rooms. I try not to be nervous. I even have a presentation.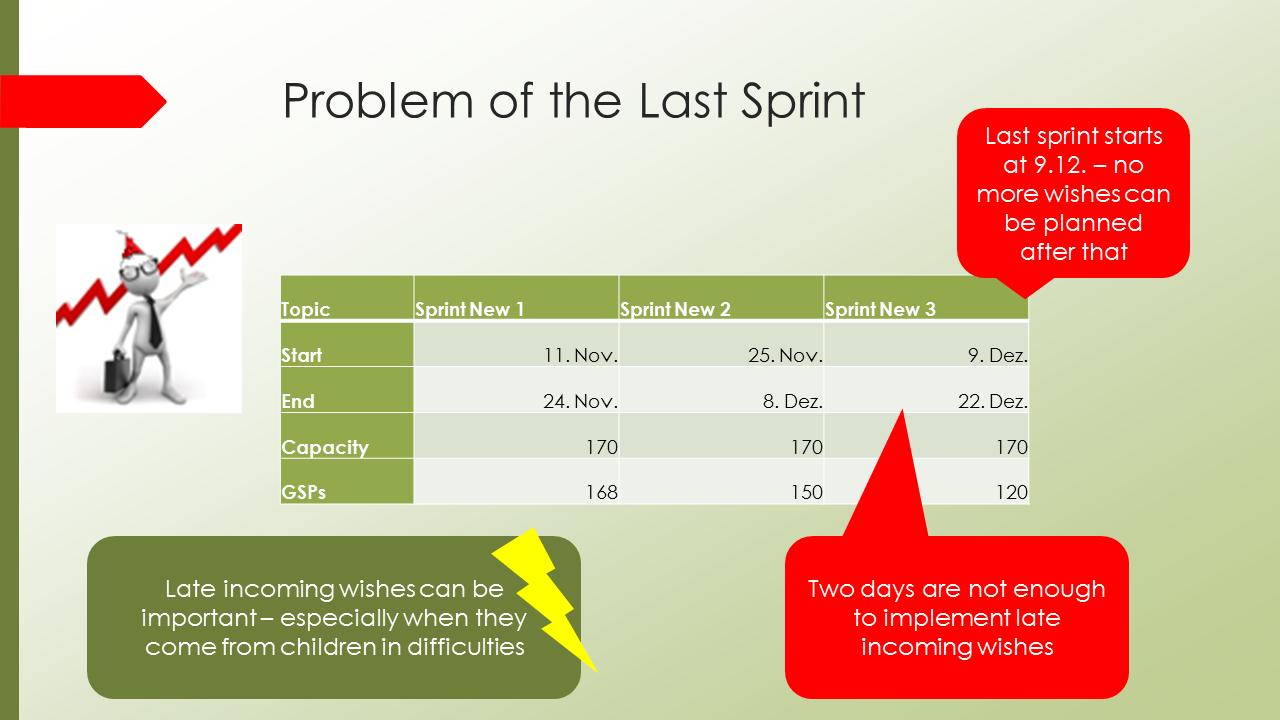 The last sprint starts on December 9th and ends on December 22nd. Because we don't have enough time in those two days to implement wishes, we only can test wishes which were implemented on edge. However we know out of experience that especially wishes which arrive us after December 1st can have a special importance. Therefore we have to establish a possibility to answer to those wishes. We can only consider with arrive us until December 8th included with the current approach.
I believe I sound quite professional. I am proud of myself and of my small presentation. But First Witch doesn't look amused. I mean, she looks angry always however, but this time she looks really angry. Even though there are no thunderstorm clouds coming out of her ears.
OK, the problem is presented. Let us coming to the solution. Probably I can lighten up First Witch a little bit. Like that she shouldn't go back to the office. We have to use the days before Christmas, to fulfill the late incoming wishes. That we cannot do in two days. Therefore we need more time directly before Christmas. "Sigh", yes, First Witch sighs actually, "You know yourself quite well that time prolonging magic is forbidden in General and especially in Christmas season." She shakes desperately her head. I glance at her surprised, I haven't thought on time prolonging magic at all. But this possibility has to be canceled anyhow. I don't say anything further, but flip to the next slide.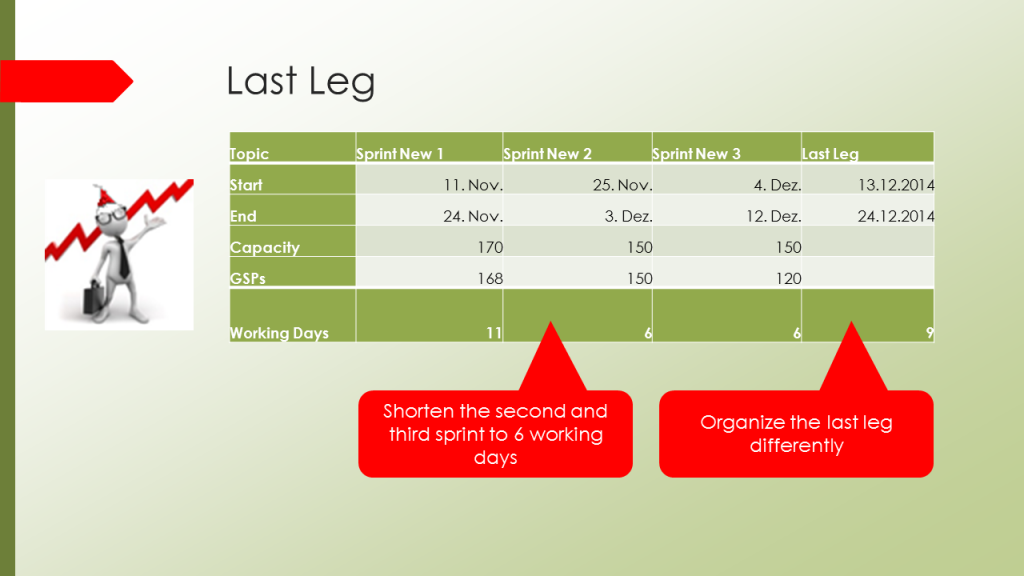 We shorten the second and third leg to 8 days – means we win 4 days. In such a way we can consider wishes which are coming in until December 12th including. But that wouldn't be enough. Last year we had three important wishes which arrived us on December 20th and we couldn't deliver them. This flexibility we need even this year. Therefore we cannot organize the last leg as sprint, because the sprint is saved and no new wishes can be considered. Again First Witch tries to interrupt me. But she let it be and I go to the next slide.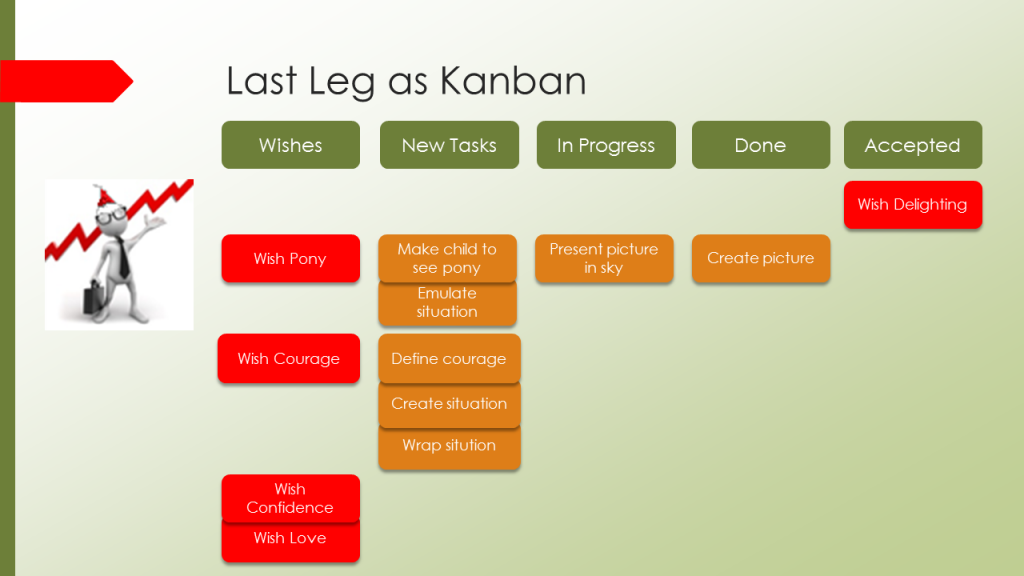 We organize the last leg as Kanban. "Kanban? What's that?" First Witch look at me doubtful. "Is that agile? We have to sell it to Santa Claus after all."
"I researched in the internet. There are a lot of agile principles and Kanban is one of them. It means that tasks – thus the wishes – are implemented after the order in which they are coming in. They are sorted after priority and one after the other implemented."
"Hmm, so far so good." First Witch is not convinced yet. At the first glance, there is no difference to our sprint approach. The wishes are broken down to tasks and afterwards implemented and tested. When all tasks are fulfilled, the wish can be accepted by the Gift Owner.
I try to explain the difference to First Witch. Kanban does not have time boxes or sprints like our Santa Claus approach. Only the currently worked on wish is saved and only the next wish is estimated. If a new wish is coming in, its priority is estimated and it is sorted in the backlog list. There is only one overall list. And because only the currently wish in progress is saved, every new incoming wish can be worked on next, if it has the according priority. I have an according sample on the next slide.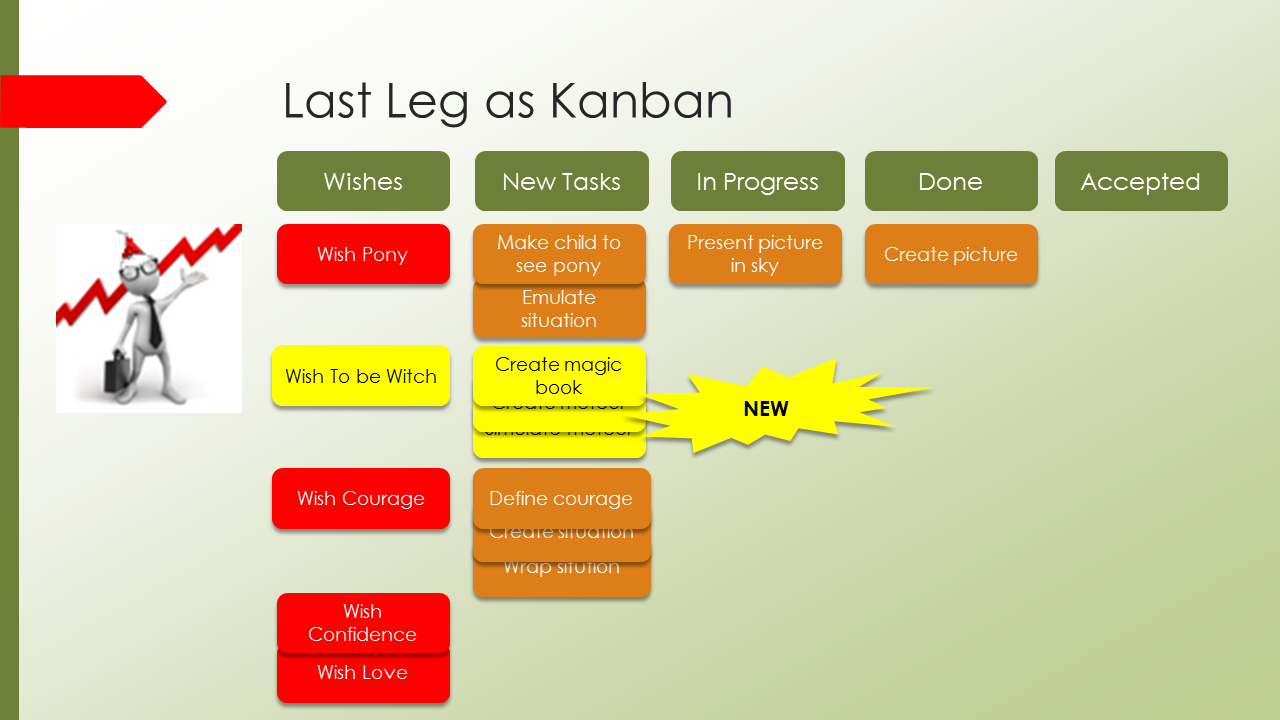 First Witch smiles – indeed she smiles. "I think, we can do it so. You will present the approach to the team this afternoon. But I think they will agree on it. I present it to Santa Claus.
Thus I convinced First Witch 🙂 .
07:05 p.m.
I presented my approach to the team in the afternoon. All nodded. I could convince them as well. In the end they knew the problems so short before Christmas. So we will start our shortened sprint tomorrow.
Tuesday, November 25th: Christmas 29 days off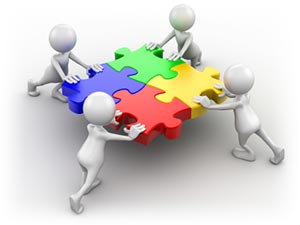 12:00 noon
Our shortened sprint started. All are aware that we have less time and put really their nose on the grindstone. I presented the current wishes in the morning. We discussed quite a lot, if could be able to implement the wishes faster. Different ideas were born and thrown away. But I believe, we even found a way to implement the originally planned wishes. We found a way to be faster and more efficient. First Witch looks satisfied – again.
Friday, November 28th: Christmas 26 days off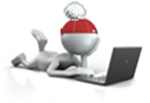 07:03 p.m.
Next week on Wednesday our sprint ends. Then we will start with the Kanban approach. Hopefully everything goes well. I am really worried. Seemingly all are nervous like me. There are fierce discussions between engineers and testers. I don't believe that there are really differences. There is no real conflicts. But somehow there is an uncomfortable atmosphere in our team – mostly like a volcano short before eruption.
We have three wishes, which were not accepted by the testers. Those wishes have bugs. This term were introduced by Santa Claus a couple of years ago already. It stands for a computer failure and now we use it for implementation mistakes in the wishes – e.g. when a dark cloud appears instead of a rainbow.
It is more critical though that we have which come out of a small region. It can happen that the wishes are influencing each other. Therefore the testers have to retest wishes which are already closed. They call it regression, because they step back to "old" wishes. That costs a lot of time – especially for the testers naturally. But even though for the engineers. They have to take more time to think about all implications to the already closed wishes.
*Sigh* hopefully all will go well with our Kanban approach how I imagined it. When it goes like that then we won't manage to have no leftovers this year as demanded by Santa Claus at the beginning of this season despite all those actions.
Tuesday, December 2nd: Christmas 22 days off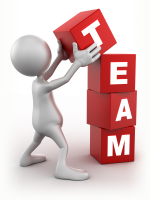 03:00 p.m.
Retrospective! We are closing the sprint. First Witch presents us the burn down chart. We couldn't manage to close all planned wishes. The regression tests and the accordingly combined bug fixes needed too much time.
Tiramo explains that we need to spread the region larger. But that influences the order of wishes after priority. I need to think about newly. I need not to only proof the wishes after importance, I need to check the dependency to other wishes as well. But I am not capable of it – in the end I am not an engineer. There I need help. Well, probably we can manage.
Though we have two wishes left out of the currently closed sprint. They were not accepted by the testers. Should I really shift them to the leftovers? The really tricky are coming surely. I decided to put those bug fixes directly at the beginning of the last leg.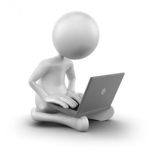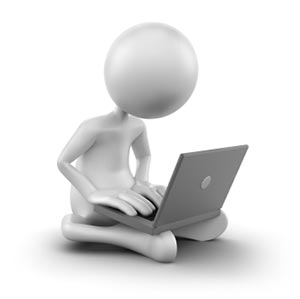 04:30 p.m.
All think we have a requirements workshop tomorrow morning. But I explain to them that this is not necessary. We only need a task breakdown for the next wish. For the wishes in the queue we only need a rough estimation. I did that estimation already. All look at me disbelieving and after that at the large Kanban board which I set up in our office. They start to protest. But then they agree with me that it could work. The Kanban looks mostly like the one I presented to First Witch.
Wednesday, December 3rd: Christmas 21 days off
11:05 a.m.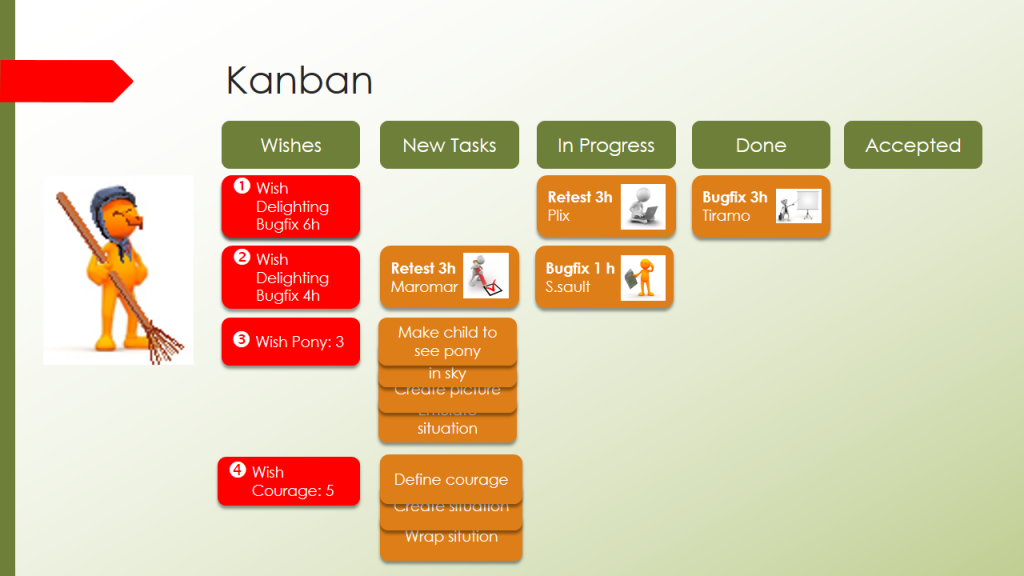 The guys throw themselves into work immediately and assign them to themselves. Tiramo has delivered the bug fix suddenly and is being tested by Plix. Somersault is working on the second bug fix. Probably we don't get leftovers.
This morning I presented to them the next two wishes. They confirmed my estimation and without much discussion they did the task break down. I am going fill the Kanban backlog step by step. Even though the backlog is almost filled. Though I have to archive, structure, categorize the incoming wishes. Thus as ever.
Monday, December 8th: Christmas 16 days off
10:05 a.m.
As long feared, wishes are coming in short before Christmas. Following the original planning we would close our receiving desk today. But after the new planning I can plan in wishes, which come in even now. I sort the wishes in and work on them. But we have many Asian wishes in the backlog, but those ones I leave out now. The wishes out of our core regions do have priority now. "Core region" is a funny word – hee hee. That I took over from First Witch. When I won't have fun to be an elf, I will probably become First Witch – hee hee.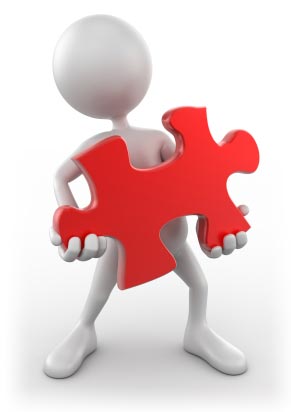 03:05 p.m.
The engineer are arguing about a wish, at which they need a firework. There are laws in the countries which allows firework only for special events – and surely not at Christmas. But one does not need to bang loudly – a firework can be shown totally without any noise. We don't need rockets to start a firework – only a little bit magic. In the end we are mythical creature – *grinning*.
 Friday, December 12th, Christmas 12 days off
02:03 p.m.
Santa Claus is on his meet and greet round again. One could almost think that he is on campaign. But who would want to be Santa Claus. There is no other candidate.
He is standing in the middle of our room and tries to motivate us for fulfilling of all wishes. As even we would need that. But for me it sounds like an apology.
03:34 p.m.
I am standing with Somersault in the coffee kitchen. We are discussing the performance of Santa Claus. The both of us see the fun of it and are rolling laughing on the floor. Maromar is hearing us and discusses it as well. He too had the feeling that Santa Claus tried to apologize for the Asian trip. But he was not as successful. Most probably Apologizing is not scheduled at the plan of a manager training. We are imagining Santa Claus in entire uniform – with beard and red coat, black boots and large gift bag – in a manager training. A lot of types with ties and dark suites and between them Santa Claus – we are laughing loudly and convulsing as First Witch drops in the kitchen.
As usual she has her First Wichtly facial expression: "Who is laughing still has reserves! Don't you have anything to work?" We are scared really and try to slip past her out of the kitchen. It doesn't sound funny – she is First Witch after all. Though we detected that she hasn't meant her statement really seriously.
Monday, December 15th: Christmas 9 days off
08:05 a.m.
How I feared, now a lot of wishes are coming in. Partly the wishes can be simply sent back to the families. But sometimes the wishes are really important as well. I have to hurry that I can sort them into the backlog correctly.
Here is one as an example:
Dear Santa Claus,
I wish to be with my family at Christmas. I am currently in a training camp for gifted swimmers. The trainings camp is too far from that my family would be able to visit me. It is planned that we are going to go home by train on December 22nd. But I fear that it doesn't work. We were late by 4 hours on the way to here already and our trainings camp is far away from the next train station. When we can't leave here on time, we are stuck here. Please help me.
Regards Jamie
Naturally we have no influence to the train schedule. We cannot prevent that there are delays. It can be always that the bus which will bring the children to the train station is broken down. Anyhow I think everyone should be with his family at Christmas. We have to watch the boy and to act if something really goes wrong.
"At home at Christmas"
"I as 12-years old boy want to be at home at Christmas so that I can celebrate Christmas with my siblings and parents."
Acceptance Criteria
Boy is at home at Christmas
All difficulties are overcome.
When difficulties occur, alternatives are found.
I try to sort in the wish, but there are only small things we can do before Christmas, so I have to sort in it at the bottom.
10:03
There is again an outburst. The dependencies become larger and larger. And we have to retest already closed wish again and again. Such re-tests are set on the top of our Kanban list according to demands of the testers. Due to that fewer and fewer wishes can be implemented. Somehow we have to find a way to reduce the efforts for the regression tests. But at the moment we don't have any idea. The testers are right however, that they insist on the re-tests. It is tricky. Always when I think we've found a solution, someone finds something which makes the solution not manageable. There is a German proverb for it: The cat bits in her tail again and again.
01:46 p.m.
Again and again discussions are started. We have to find a solution by all means. "Hmm, I think, I have an idea." All sighs and look at Somersault almost desperately. It is the 14th or 15th idea already, he is stating today. "What about when someone of us retests the whole time? We order the wishes in regions and wish areas. A wish area is e.g. local weather phenomena. Then we test randomly selected, already implemented wishes out of regions and wish areas which don't belong to the regions and areas which are not currently in testing." "Eh?" It comes from us all as in one breath – no one of us hasn't understood it. Somersault looks at us: "Let me explain at a sample. The wish 'Delight' comes out of the region Southern France and is combined to astronomic phenomena. Right?" We all nod and even First Witch comes over to our group. "When we now select five wishes which are combined to neither Southern France nor astronomic phenomena, we can re-test them in the same time, as we need for the testing of 'Delight'".
"But, but, but…" Plix is really excited, "then we don't know, if really all wishes work. We only know it for the five re-tested." "That's right." Somersault let himself not mislead, "but we will test different wishes out of different regions and areas and we can be sure that we don't have implications. We all know that we can't re-test all wishes, therefore we have to select." "That I understand", says Maromar, "but we don't test the area and the region out which the wish comes." "Still, still", Somersault seems to get excited about his idea, "we test that wish area and that region with the wish itself – I think, we only have to enlarge the functional tests a little bit. We can plan the regression test that we need the same time as for the functional tests."
"But", oh I knew it – now the but comes from First Witch, "when we do it like that, we need more time for the regression tests as when we do them all at once – there we can estimate the regions and areas better." "Right" Tiramo must agree First Witch naturally. "Then we couldn't finish any wish before we not have finished all regression tests. That means we cannot fix any bugs before we not have done all tests and lose a lot of time and the risk that the wishes aren't finished on time increases dramatically." Oh surprise, Tiramo contradicts – if he knows it himself?
"OK, let us try." First Witch gives up, hee hee. I never thought that she gives up so fast. But in the end she doesn't have another choice.
Wednesday, December 17th: Christmas 7 days off
11:35 a.m.
We are trying the regression testing approach of Somersault since 1½ days. I cannot say yet, if it really works. We still need a lot of time to implement the wishes and all fear that we have overseen something. But the testers found bugs in "old" wishes already, which were fixed by Tiramo immediately. So we could give wishes into delivery again, which stand still on our regression list.
03:03 p.m.
First Witch tries to drive us further. She repeats every 10 minutes that Christmas is only one week off. That we know already. In the end we have a large display in our office, which counts down.
Friday, December 19th: Christmas 5 days off
07:05 p.m.
The testing approach seems to prove itself. We all call it "Somersault Testing". Probably the term will stay. I talked to the other Gift Owners of the other team, they took over the Somersault testing as well yet. We all find the term really funny. Christmas is next week and I am looking forward to it even though we have a lot to do still.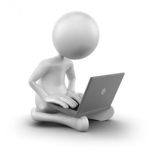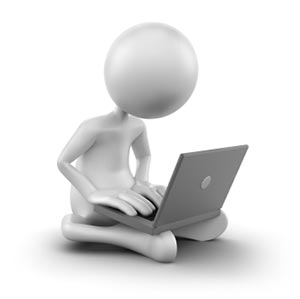 I even have tinkered gifts for my friends – well practiced witchcraft. Hopefully First Witch doesn't detect it. Practicing witchcraft is her domain in the end and we elves are highly limited to practice witchcraft outside the office. But First Witch is so busy that the controlling has been decreased a lot – as every year 🙂 .
Monday, December 22nd: Christmas two days off
10:05 a.m.
An important wish came in during the weekend, which we have to implement in every case. I sort it in our backlog at the top. Hopefully we can manage still – two wishes are still "In Progress". But the engineers promised me that they can finish one wish today. The testers finish their tests still today surely and can take over the wish from the engineers.
Apart from that we have already implemented 207 wishes – even 5 Asian wishes. Now we have left on 3. We have still 10 wishes in the backlog – without the Asian ones. But those have to go to the leftovers. Fortunately no wish has to go to the leftovers because of bugs – the guys have done really great work.
01:05 p.m.
A moment ago I've got an invitation from Santa Claus for December 24th – there he want surely to deliver his fantastic Christmas speech – as every year. Well, surely we cannot avoid it…
Wednesday, December 24th Christmas Eve
10:00 a.m.
The guys really get it. They implemented the very last incoming wish. We all are really proud. Santa Clause delivers his usual Christmas speech and shows the according statistic for every team and even the statistic for all teams together.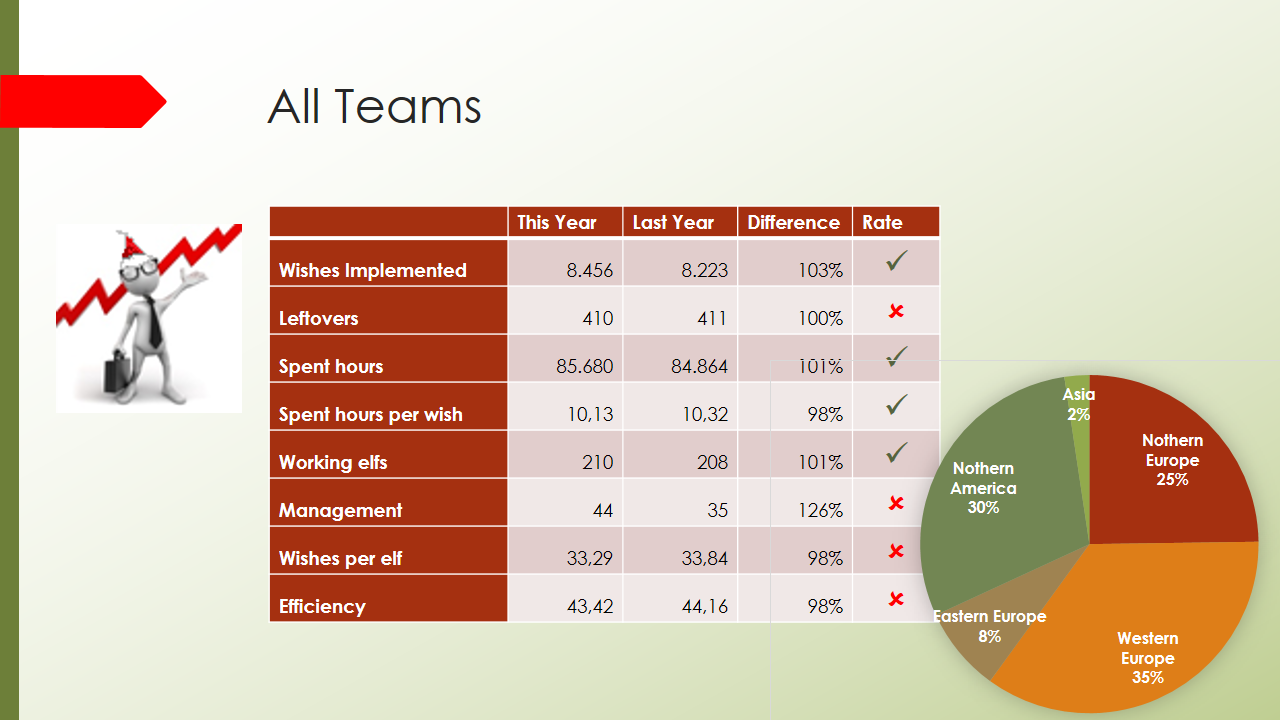 Even though we implemented more wishes than last year, we didn't reach the efficiency of last year. The efficiency even decreased a little bit. We had much more managers than last year- with almost the same number of elves. The number of leftovers is not decreased – so not real. It is only one less than last year. Even though we managed a lot and I believe without the Asian wishes we would have managed a lot more.
In every case we could better react on to the late incoming wishes as in the last years. Really important wishes were not given to the leftovers – which happened in the last years as a nice clockwork again and again. Surprisingly Santa Claus thinks the same. And First Witch as well – how she doesn't miss – to say so to us all and to interrupt Santa Clause doing so.
10:55 a.m.
We all lean back and think on the following free days. No one of us want to think on wishes and wish fulfilling. We all await that Santa Claus will release us into the holidays. But then Easter Bunny hops on the stage and jumps around like a bouncy ball. He is still better at jumping than Santa Claus – it is no wonder. He has a comparable presentation than Santa Claus: "Eastern Agile!!!" – Three exclamation marks again. All sigh and leave the room.
Epilog
Naturally there is no Santa Clause and naturally I am not an elf and don't fulfill wishes. Agile methodology gives us the possibility to react flexible on customer demands surely. The efficiency will surely not increase with the first try, but I am convinced that the efficiency will be higher when one stays on the ball. Such a methodology cannot be introduced overnight – it is a long, exhausting way – unless one is Santa Claus.
The idea I got when I read something like it in the internet – a father organized his family agile at Christmas 🙂 . Unfortunately I don't find the according article anymore. Therefore I cannot give the according source.
I wish all of you a
MERRY CHRISTMAS!