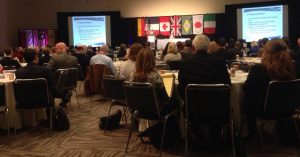 Mastering the Momentum – this was the topic for this year's Pacific Northwest Aerospace Association Conference (PNAA Conference), which just finished today at Lynnwood, State of Washington, in the Northwest of the United States – very close to Seattle and even closer to the Boeing Everett plant, where the aircraft Boeing 747, 777 and 787 are being manufactured.
Participants who were arriving early enough, could even take part in a Boeing factory tour at Renton or at Everett, or join an international supplier reception at the home of the Vice President of the PNAA, Jim Sheehan.
This conference has again attracted major players of the industry: Three major OEMs not only participated, but their delegates also gave speeches: Boeing, Airbus and Embraer. Not only US company representatives, but also from Brazil, Europe and from Canada joined. Representatives from major Tier1s like Spirit Aerosystems and Heroux-Devtek shared how they master the momentum of acting as risk-sharing partners for e.g. current Boeing programs like the 777-X.
It is hard to make a selection of the highlights of the PNAA, but for sure a sharp analysis of successes and setbacks of Aerospace manufacturers in 2014 and their implications for 2015 deserves to be mentioned, which made clear that Airbus has done a very clever move with the new engine options (NEO) e.g. for the A320 family, being answered by Boeing with the 737 MAX.
Many speakers shared how their companies managed to be successful in their business. An important insight here was that it is beneficial both for the customer and supplier, if both are located not too far from each other, ideally in the same time zone, for efficient communication and collaboration, ideally with the same mindset and toolset.
In contrast, one topic which moved the conference was the difficult financial situation which Bombardier Aerospace currently faces, which has also led to the Learjet 85 being dropped. An investor conference which takes place by end of the week is expected to bring new insights where the company is standing. On the other hand, there was a lot of optimism linked with the Boeing 777-X program and full order books for both Boeing and Airbus, where the FAL in Mobile, Alabama, will create a lot of US-based jobs.
Efficient and transparent supply chains are essential
During the different speeches throughout the conference it became obvious how crucial an efficent and transparent supply chain is. This was also reflected in a speech of Boeing about supply chain risk management as integral part of the business and in a speech about "rightshoring", as a countermove to moving to low-cost countries.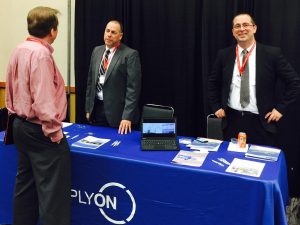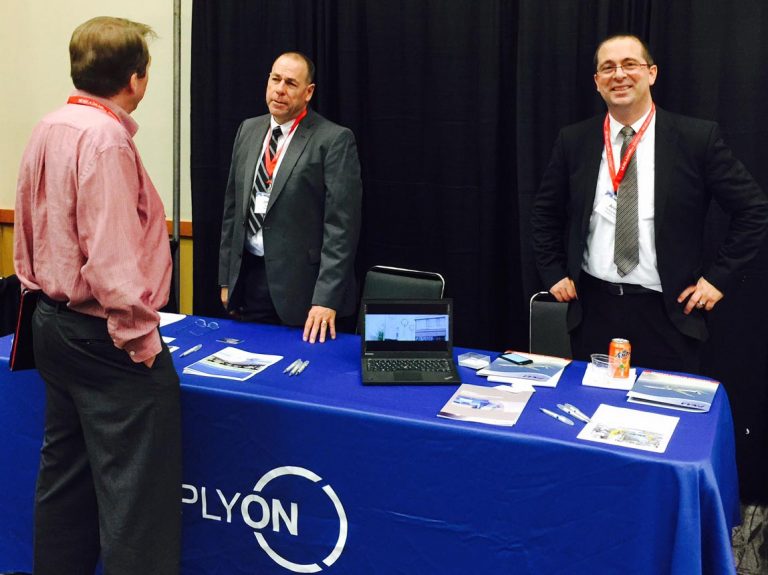 As the only portal provider on the conference, SupplyOn discussed with potential customers the benefits of its supplier collaboration hub, AirSupply, being used by more than 1,000 suppliers worldwide.
Like other companies, SupplyOn managed to build a lof of good relationships to potential business partners on the PNAA and thus strengthened its presence in the US Aerospace market. A lot of follow-ups have been agreed – to master the momentum also in the future.