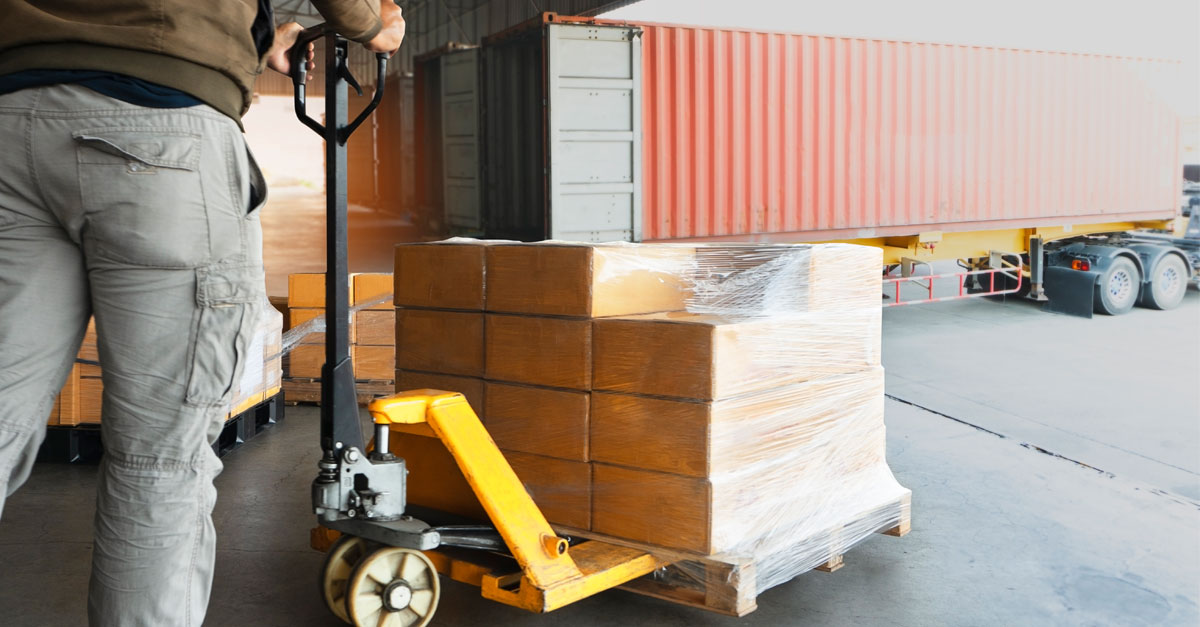 The coronavirus pandemic has turned everything upside down: Plants around the world had to shut down production. As a result, supply chains and thus transport networks often collapsed across the board. This is precisely what is now confronting companies with a major problem when they re-start production: even if suppliers are producing the required materials again, how do these get from the supplier's premises to their plants?
Transportation problems are not limited to shipping and air freight, but also to road transport, which has so far been easy to manage. The transport networks that companies could previously use no longer exist for the most part. As a result, the processes with the carriers that used to work well are no longer functioning. So, what to do?
The challenge of general cargo: No short-term transport capacities available
The situation is particularly difficult if the transported volumes are not full truckloads but general cargo or partial loads (less than truckload, LTL). Before the pandemic, companies could simply register their transport demand with the logistics service provider the day before. The latter consolidated the quantities from several companies and, with their transport networks, ensured a smooth flow of materials between suppliers and customer plants.
However, since production starts up only gradually after the shutdowns, at varying speeds from industry to industry, from region to region and from plant to plant, carriers no longer have the transport network they used to. It would simply be unprofitable for them to pick up small quantities of material on an ad hoc basis from widely scattered locations. They need much more lead time and predictability to organize their rounds.
Transport Volume Forecast provides better planning for carriers and corporations alike
This is precisely where the Transport Volume Forecast developed by SupplyOn comes in. With this tool, companies can provide an overview of what transport volumes the carriers can expect from them at which locations in the coming week and beyond. This in turn helps the carriers to plan their networks. And businesses gain certainty as to when the material will arrive at their plant. This enables them to better manage their production capacities and t hus avoid idle time in the restarting plant.
For the Transport Volume Forecast, SupplyOn uses data from the SCM system such as delivery call-offs and article and packaging master data. The planned transport time is just as important in order to calculate the pickup and delivery time as precisely as possible. The result is an overview which graphically displays the volumes to be transported for the next days and weeks. In addition, the values can be automatically filtered with one click.
Numerous advantages both in the short and long term
The advantages speak for themselves:
For all domestic as well as international and intermodal modes of transport – truck, aircraft, rail and sea
Improved and closer carrier collaboration
Securing of carrier transport capacities, especially in times when intercontinental transport chains are starting to pick up again
Active volume management by material planners: Enables an analysis of whether frequent, low volumes picked up at a supplier could be combined into more cost-effective full truck loads (FTL) in the future
Active freight management by transport schedulers: Especially in volatile freight markets with currently low price levels, allocating volumes at short notice can save costs
Cost savings: Early advance notification can lead to more favorable freight rates, for example in air cargo transport
Increased transport predictability and transparency improve negotiating positions for freight tenders
Hence, the Transport Volume Forecast not only helps to ensure the material flow in the restarting plant in the short term. It can also be used as a planning and optimization tool for future transports. And that is not only because it is not yet possible to predict when the coronavirus pandemic will really be over. It is also because we all know from experience that external events repeatedly lead to bottlenecks and disruptions in the transport network. With the Transport Volume Forecast, companies will be far better prepared for these situations in the future.