Sustainability Kongress 2022: solving the challenge of sustainable business operations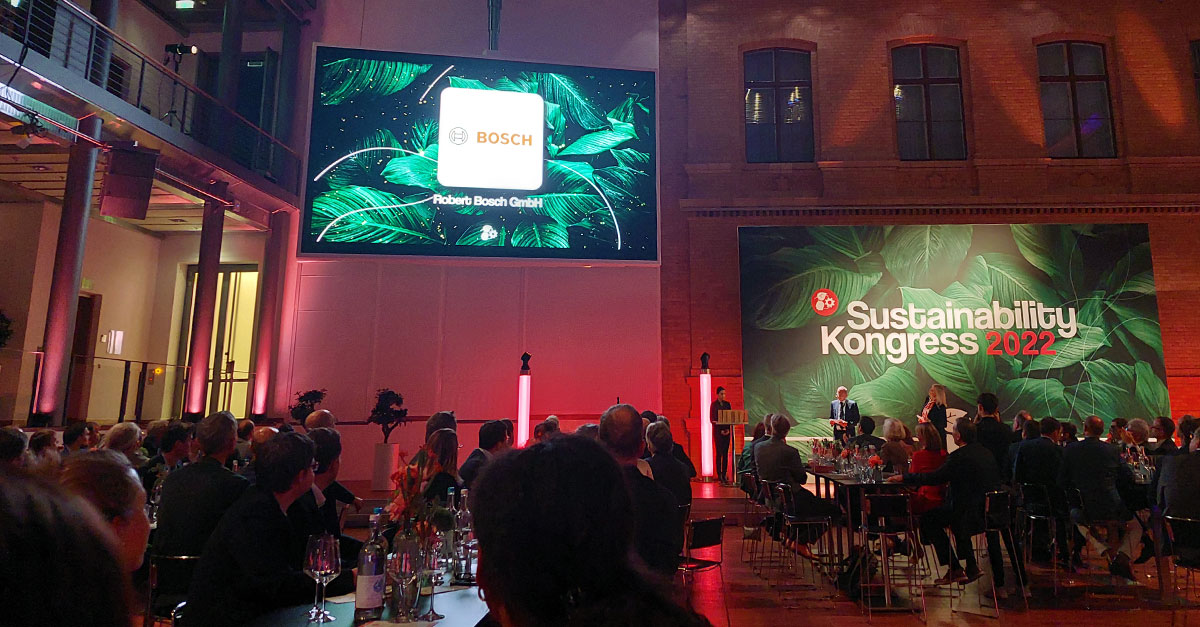 The Sustainability Kongress, organized by the Berlin Institute of Supply Chain Management, was a high-profile event, with keynotes by the former Minister of Foreign Affairs of Germany and Parliamentary State Secretary in the Ministry for Economic Affairs and Climate Action. Alongside Joschka Fischer and Michael Kellner, various corporate executives and purchasing managers presented their views on sustainability in a world in transition, where time to act is running out. Among the speakers were Schaeffler CEO Klaus Rosenfeld, Deutsche Bahn CEO Dr. Richard Lutz, Airbus Executive Nicole Dreyer-Langlet and BASF Executive Saori Dubourg.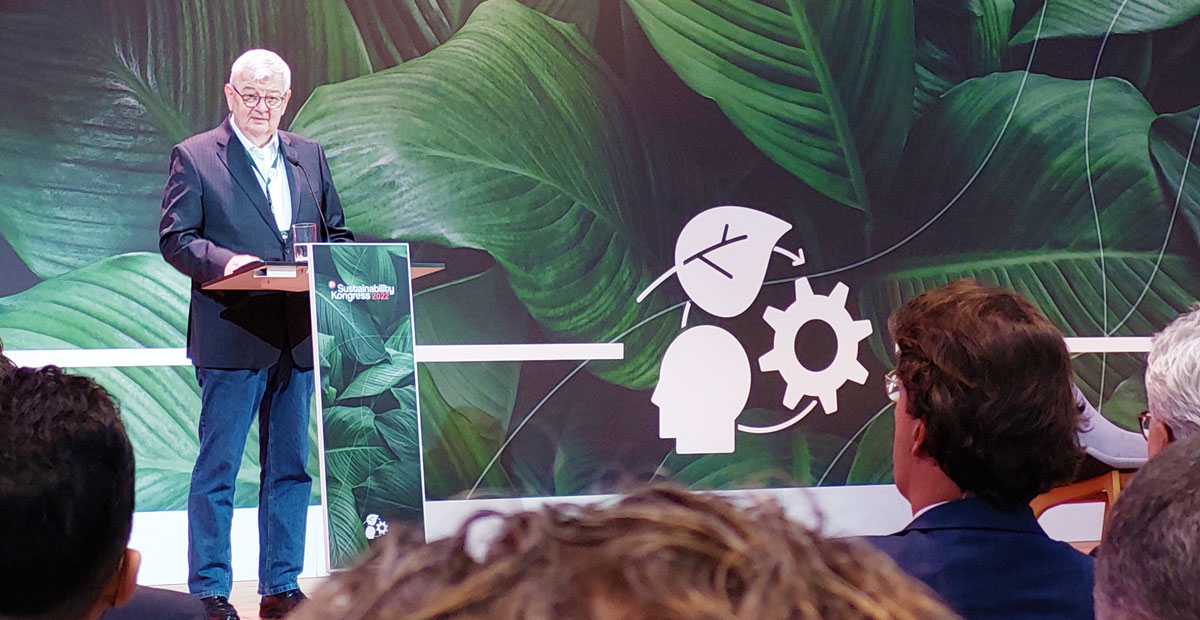 Sustainable management is in demand
The key topic of the congress were sustainable business practices. Particularly, it was about the need for embedding sustainability in the corporate strategy as well as a basic attitude for the entire organization. A clear, transparent and measurable sustainability reporting system was called for.
Two aspects in particular were discussed for reducing the carbon footprint. One key factor was the impact of the inbound supply chain (i.e. upstream supply chain = "Scope 3") on CO2 emissions. The second central topic was product development aligned to sustainability principles. This considers CO2 emissions both during product use and at the end of the product life cycle, catchword: circular economy.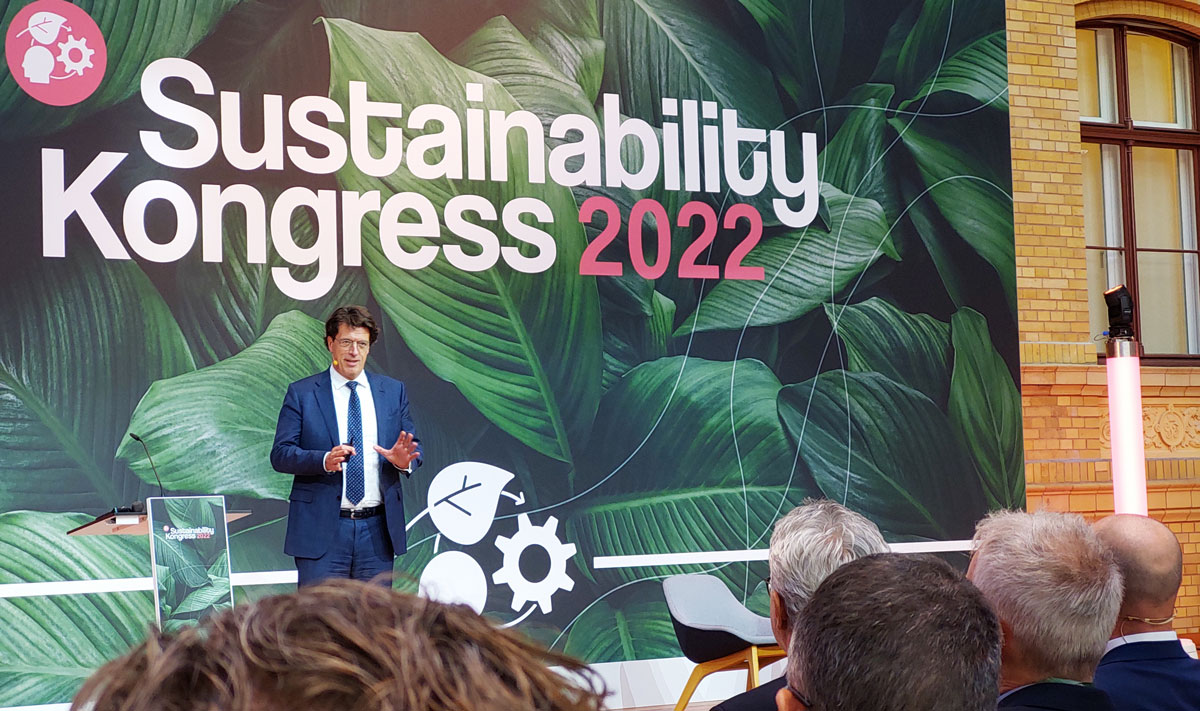 In addition, other important ESG topics, such as diversity and the need for political guidelines for sustainable business, were also discussed intensively.
Award-winning sustainability
In three categories, the jury of the Sustainability Kongress honored the most innovative concepts, initiatives and companies among all applicants.
Sustainability Award
Category Procurement
Winner: Deutsche Bahn
Finalists: EnBW, Miele
Category Operations
Winner: thyssenkrupp Material Services
Finalists: GEA, Siemens
Category R&D
Winner: TE Connectivity
Finalists: Knorr-Bremse, BlueMovement BSH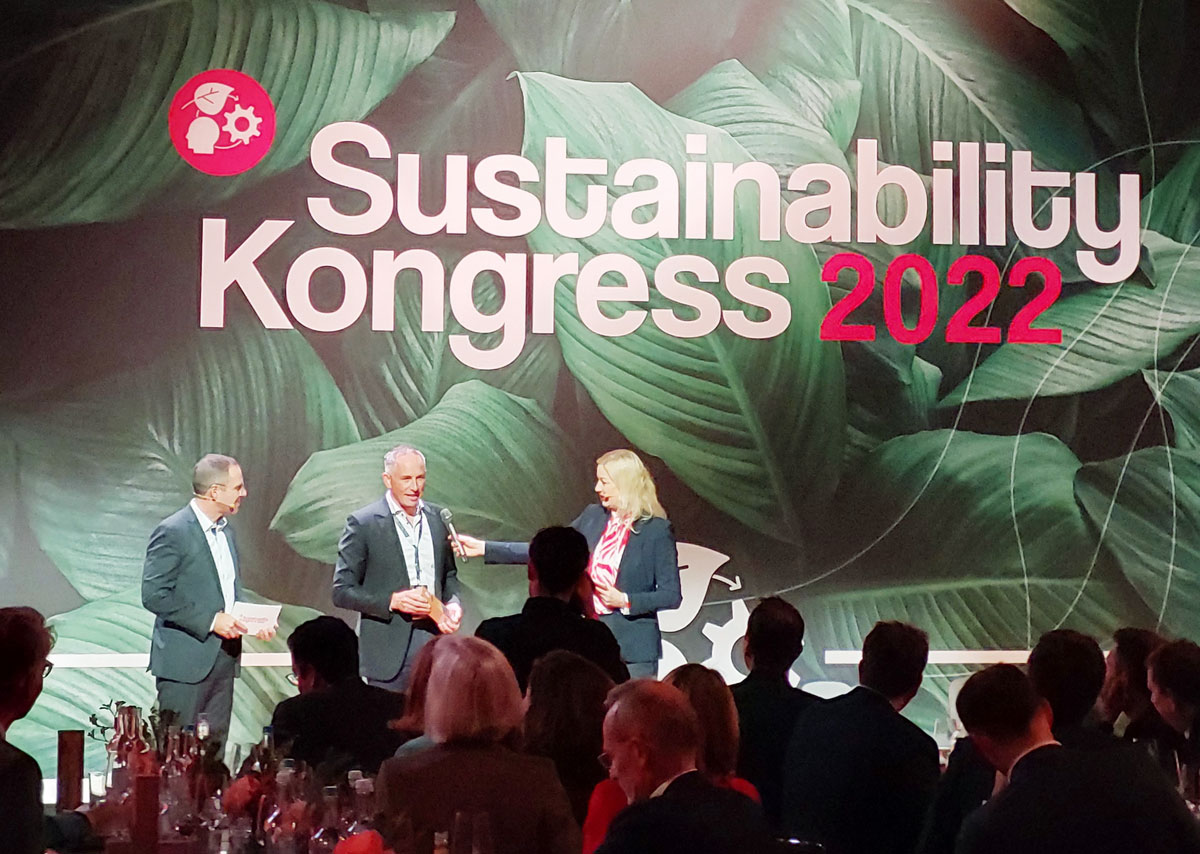 Building Public Trust Award
Category Non-Listed Companies
SupplyOn sincerely congratulates all winners and finalists, including SupplyOn customers BMW, Bosch, Deutsche Bahn and Siemens.
Sustainability at SupplyOn
As the standard for supplier collaboration, SupplyOn supports its customers and their suppliers in achieving their sustainability goals. This applies in particular to Greenhouse Gas (GHG) Scope 3 topics, ranging from surveys on the Company Carbon Footprint (CCF) and the Product Carbon Footprint (PCF) to solution modules with regard to the Supply Chain Corporate Due Dilligence Act (Lieferkettensorgfaltspflichtengesetz, LkSG).