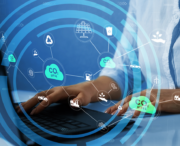 Carbon Footprint
Jointly achieving ambitious climate targets in your supply chain
The impact of your supply chain on your footprint is huge
Up to 80% of CO2 emissions in the manufacturing industry come from the supply chain. Companies pursuing ambitious climate targets can therefore only achieve them in close cooperation with their suppliers. This requires transparency: on the one hand, about your suppliers' standing and what goals they are pursuing in this area, and on the other hand, about the CO2 emissions caused by your purchased parts.
SupplyOn offers a holistic approach that takes into account the Corporate Carbon Footprint (CCF), the Product Carbon Footprint (PCF) and the emissions caused by transportation. It is based on the fact that all processes with suppliers are handled seamlessly via SupplyOn and that potential savings can be identified by analyzing the data generated in the process. This creates the basis for targeted emissions management and the sustainable reduction of your carbon footprint.
The magic triangle of purchasing decisions is turning into a square
The three decision-making criteria in purchasing – cost, quality and delivery reliability – have been joined by a fourth one: Sustainability.
Your benefits of our
Carbon Footprint solutions
Corporate Carbon Footprint (CCF) and Climate Scores of your suppliers
Obtain Product Carbon Footprint (PCF) for new and series parts from suppliers and optimize it jointly
Transparency and reduction of transport emissions down to the part level
All CO2-relevant data integrated into purchasing and supplier management processes
Would you like to reduce your CO2 footprint now?
Just enter your contact details and we will get in touch with you as soon as possible.