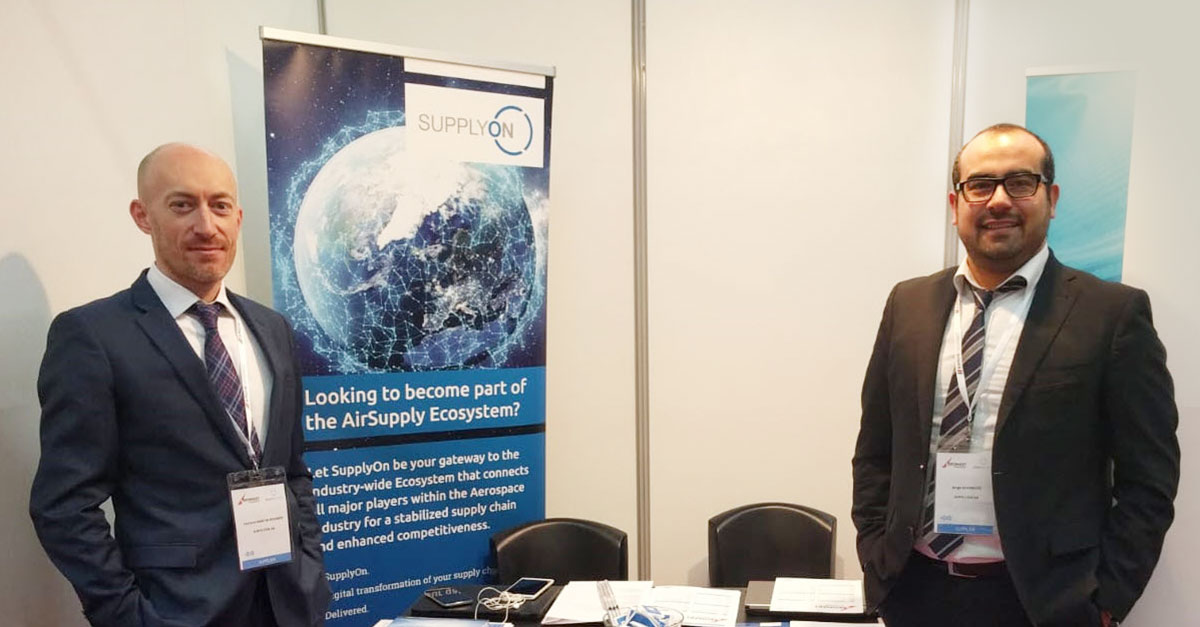 Gathering more than 1,300 companies from all around the world, Aeromart Toulouse 2018 confirmed its position as the global platform of the aerospace industry.
From OEMs to tier-1/2/3 suppliers, through associations and governmental representations, all of the most important players of the aerospace community had the opportunity to enjoy the charm of the city of Toulouse while making business. However, business as usual was just one component of the event. In parallel, representatives of leading companies like Airbus, Dassault, SupplyOn and many others shared key insights on critical topics shaping the future of aerospace operations and supply chains.
Quality, quality, quality! It was, is and always will be the DNA of aerospace
Stephan Hirsch from Air Business Academy, the learning center of Airbus, shared with the participants about the pitfalls and some recommendation for the implementation of APQP in the Aerospace and key aspects of APQP at Airbus.
Common pitfalls lie mostly in the lack of resources: time, people and budget. This is crystalized in situations where insufficient communication and understanding of APQP do not deliver the expected results. In addition to that, lack of empowerment and bad project management also reduce APQP's chances of success. Thus, to increase the chances of a successful implementation of APQP, Airbus decided to base the implementation of this quality initiative on three pillars: management support, multifunctional team and quality plan timing. All three have a common foundation: "Targeted Communication and Training". If companies want APQP to be successful, training their employees is not sufficient. It is necessary to create a learning environment that enables all parties to use, maintain and improve their APQP knowledge. A learning path must be part of the plan!
D2P: The Airbus Procurement Detail Part Strategy
M. Duflos and A. Lafaille from Airbus provided an overview on how their supply chain network is evolving from a segmented situation towards a network with a limited number and more structured tiers-1 suppliers, which are able to sustain a high rate and flexibility at 100% on-time and zero defect.
Airbus' sourcing model is shaped by the D2P project in favour of more bundled suppliers of larger size, leading to the emergence of D2P champions. In the future, Airbus suppliers will match one of the four different categories: Global Player, Challenger, Specialist and Approved.
To be part of the Airbus supplier network, suppliers must demonstrate a positive trend in their strategic and operational performance and, to remain on the course, suppliers must perform above the level of expected business performance.
Digital integration of the supply chain: AirSupply for SMEs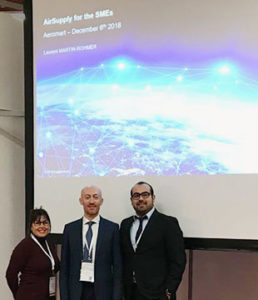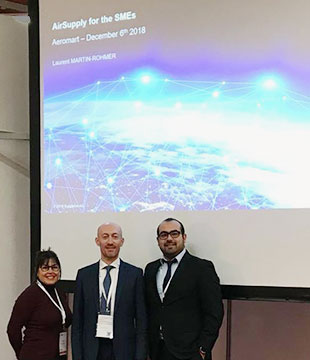 On the second day, the "AirSupply for SMEs" workshop took place with the French SupplyOn team, led by Laurent Martin-Rohmer, and Anne Carrere from BoostAeroSpace. It detailed how AirSupply can help aerospace SMEs to digitize their supply chain.
With more than 23,000 users and approximately 4,000 companies connected, AirSupply delivers value, efficiency and visibility across the aerospace supply chain.
During the event, topics such as master data management, integrated P2P processes as well as concretes examples of benefits were discussed among the participants.
In case you were not able to attend the event and would like to learn more, just drop me an e-mail to arrange a meeting and discuss how AirSupply can help your supply chain to become more robust and efficient.
Aeromart Toulouse 2018 was a success and we are looking forward to returning to the next edition with more customer and supplier success stories. I was delighted to receive such positive feedback on AirSupply at our booth.