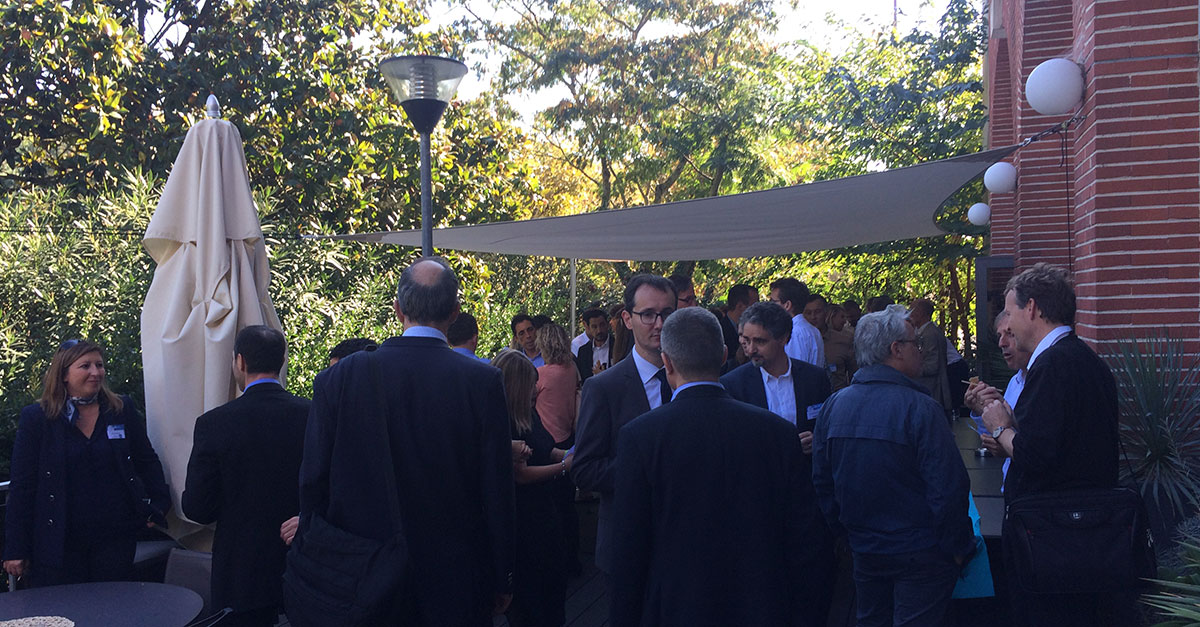 BoostAeroSpace invited – and the community members took advantage of this unique once-in-a-year event, this time also including representatives from GIFAS and SPACE.
The 2017 BoostAeroSpace Customer Group took off with breaking news no one had on their agenda: the announcement, that Airbus has acquired more than 50 percent of Bombardier's C-Series program. This could definitely be a game changer for the North-American aerospace market.

BoostAeroSpace Product Manager Anne Carrere welcomed the audience in an excellent conference hotel in Toulouse as has been the case in previous years.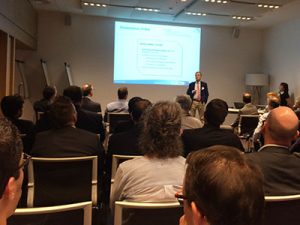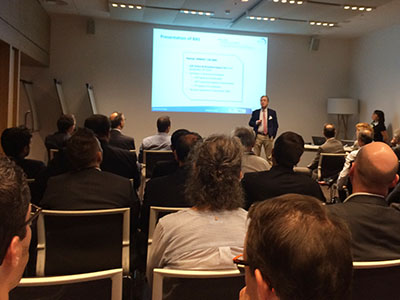 This was followed by a welcome speech by BoostAeroSpace CEO Patrick Fanget, in which he outlined the role, the related products and the value-add of this unique industry organization.
Welcoming a new member
Leonardo is the latest member to now join the BoostAeroSpace Customer Group community: Leonardo is a global player in the aerospace industry and is headquartered in Italy. It emerged from what was formerly FinMeccanica. They have recently chosen SupplyOn AirSupply in order to have only one supplier-facing collaboration portal across all divisions. Leonardo received a warm welcome into the BoostAeroSpace community.
Increasing agility
One definite highlight was the new "agility" approach presented by Airbus: The goal is to increase the delivery frequency of e.g. new software features and to reduce delivery lead times. With a specific method called SAFe, the transition from waterfall to incremental delivery will be managed. With this new approach, Airbus employees will be better empowered and efficiency will be increased.
It is no exaggeration that this topic has the potential to revolutionize the way of working in the special ecosystems of aerospace-related software development.
Valuable discussions
All participating customers, including the Airbus Group and its subsidiaries, Safran with their affected subsidiaries, Dassault, Thales, Liebherr, MBDA, Leonardo and Zodiac, presented their ongoing projects.
Questions were asked at the end of each session and a fruitful exchange took place among the community members about the next steps for community products and how to maximize benefits within the community. These animated conversations continued on throughout the breaks.
Furthermore, special focus topics were discussed in detail in dedicated workshops, including subcontracting requirements, deployment best practices of the dispatch advise and state-of-the-art reporting.
Excellent taste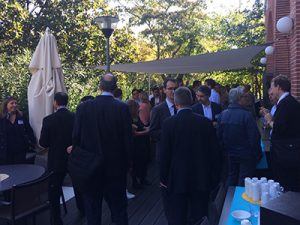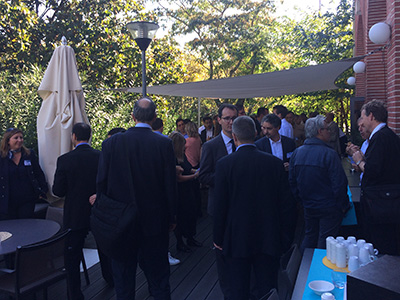 At the end of a long day, a wine degustation took place, which was far more than "just" a revelation on the finesse of how to carry out degustation correctly. Moreover, it also strengthened wine proficiency, with different teams competing against each other in a relaxed and very entertaining way. Highlight of the evening was the phenomenon how to open a bottle of Champagne with a sable. The long day then ended with a joint dinner within the extended aerospace family.
To wrap up, the 2017 Customer Group as organized by BoostAeroSpace will prevail in the mind of the participants, including breaking news about Airbus and Bombardier, Leonardo as a new community member and new trend topics like agility or subcontracting. But foremost it will be remembered as a unique forum for the BoostAeroSpace community to jointly move forward.