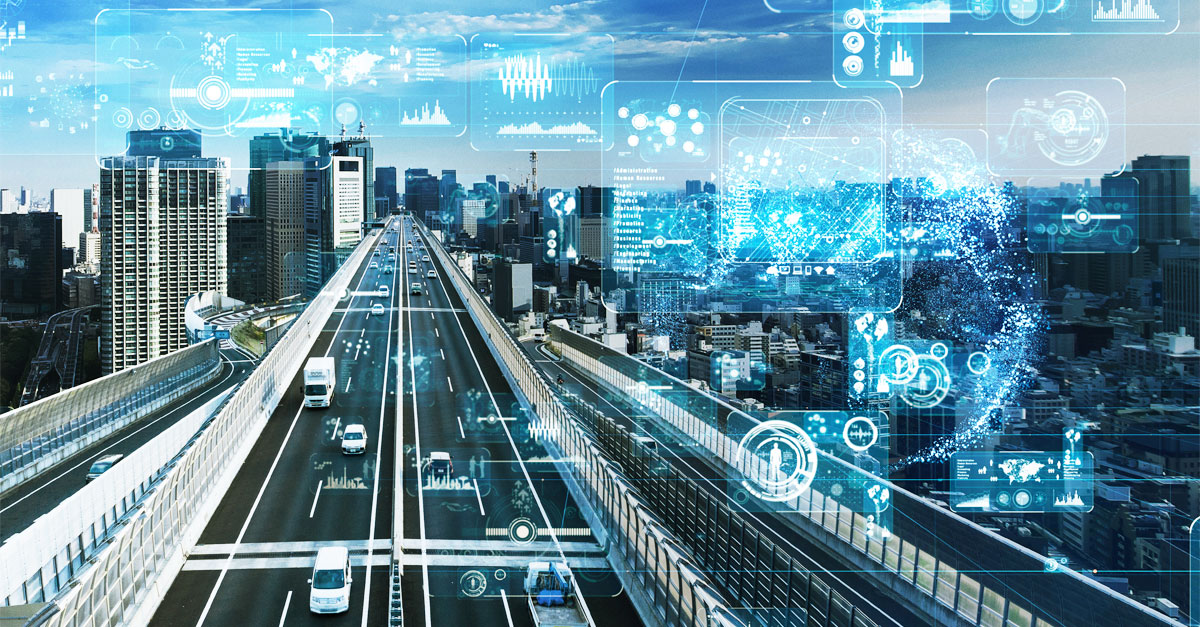 Integrated transport management thrives on real-time data exchange between all logistics partners. Once this basis has been established, logistics and transport processes can be automated by intelligent mechanisms. Multi-cloud platforms in combination with automation methods such as RPA (Robotic Process Automation) play a key role in this.
Multi cloud as a data bridge between different system worlds
One of the biggest challenges in the digitization of transport processes is the multitude of different IT landscapes and services. A common technical level is needed to ensure a smooth data exchange between all logistics partners. This is precisely where the multi-cloud approach comes in.
Its interoperable structure enables the connection of numerous heterogeneous IT and cloud systems via respective interfaces and web services. This makes multi cloud an ideal platform for real-time communication and data flow, regardless of the type of cloud, i.e. private, public, or hybrid cloud. On this basis, it is possible to integrate processes, connect new service providers and use modern technologies with minimum effort.
How does transport logistics benefit from multi cloud?
In order to ensure the supply of parts, production and the shipment of one's own materials, all players must collaborate closely and always be up to date. This requires real-time data, which in turn can only be obtained and shared by the digital integration of all systems.
Multi cloud supports this in several ways. By providing the data and communicating via the platform, all participants are up to date. Risks and weak spots in the transport process can be identified and optimized immediately.
Automating processes with RPA
The Gartner Top 10 Strategic Technology Trends for 2020 once again sparked the discussion about the RPA approach and its technological development. Robotic process automation is mainly used for time-consuming, repetitive tasks. However, RPA is not a novelty: For several decades, companies have been using the principles and logics behind it, especially in transport processing.
Why to use RPA in transport management?
The advantages are obvious: RPA bots take over work steps that would otherwise have to be performed manually by employees. These include checking transport progress, collecting data for several IT systems with no interface, and updating the estimated time of arrival (ETA). On the other hand, RPA bots retrieve data that is not provided by conventional electronic procedures and can thus close "existing data gaps".
The bots actively inform about deviations or anomalies in the process that could be vital. This is because critical delays or temperature fluctuations or vibrations detected by sensors are crucial for guaranteeing delivery times and product quality.
These active alerts save logistics managers time and energy. They now just need to deal with process exceptions and can invest the resources gained in optimizing transports or the entire supply chain.