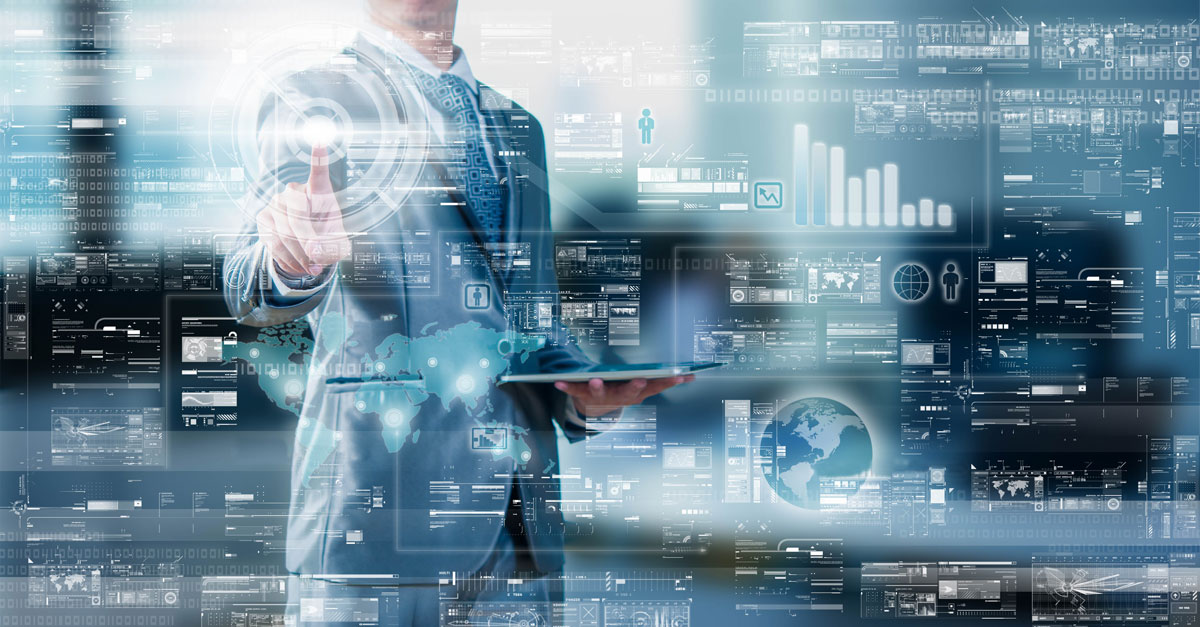 Missing supplies, i.e. delayed, deficient, and completely absent deliveries, are a serious and recurring problem for companies. But what can you do? And how can you ensure that ordered goods actually arrive on time?
Smart Logistics Data – that is, the intelligent collection, enrichment, and usage of data relevant to the logistics process –  promises relief.
Traditional analysis tools lack the big picture
Certain is that once a delivery is on its way, the point at which losses due to deficient delivery can be counteracted in a timely way has usually passed. Traditional analysis, reporting, and business-intelligence methods come up short here. Their data refer only to a limited segment of the supply chain, like shipping information.
The company placing the order has little time to react if something goes wrong, such as deviations from the original agreement in delivery quantity or deadlines. There are often only a few days between advance shipping notification and delivery. And not only is reaction time very tight, countermeasures are usually very costly, for instance when special transports must be arranged.
Integrating production-specific data
If companies want to increase their window of opportunity here, they need production-specific data. What counts first and foremost is information on the capacities and stock levels of their suppliers, as well as their production planning and progress.
With it, customers can remedy spots they are blind to in their supply chain. This in turn provides buffer time to – just in case – be able to take action several weeks in advance. Within this window they could switch to another supplier. They could arrange timely alternative transport. Or they could appropriately adapt their own production. In short: you are in a much more comfortable situation to react to potential supply problems.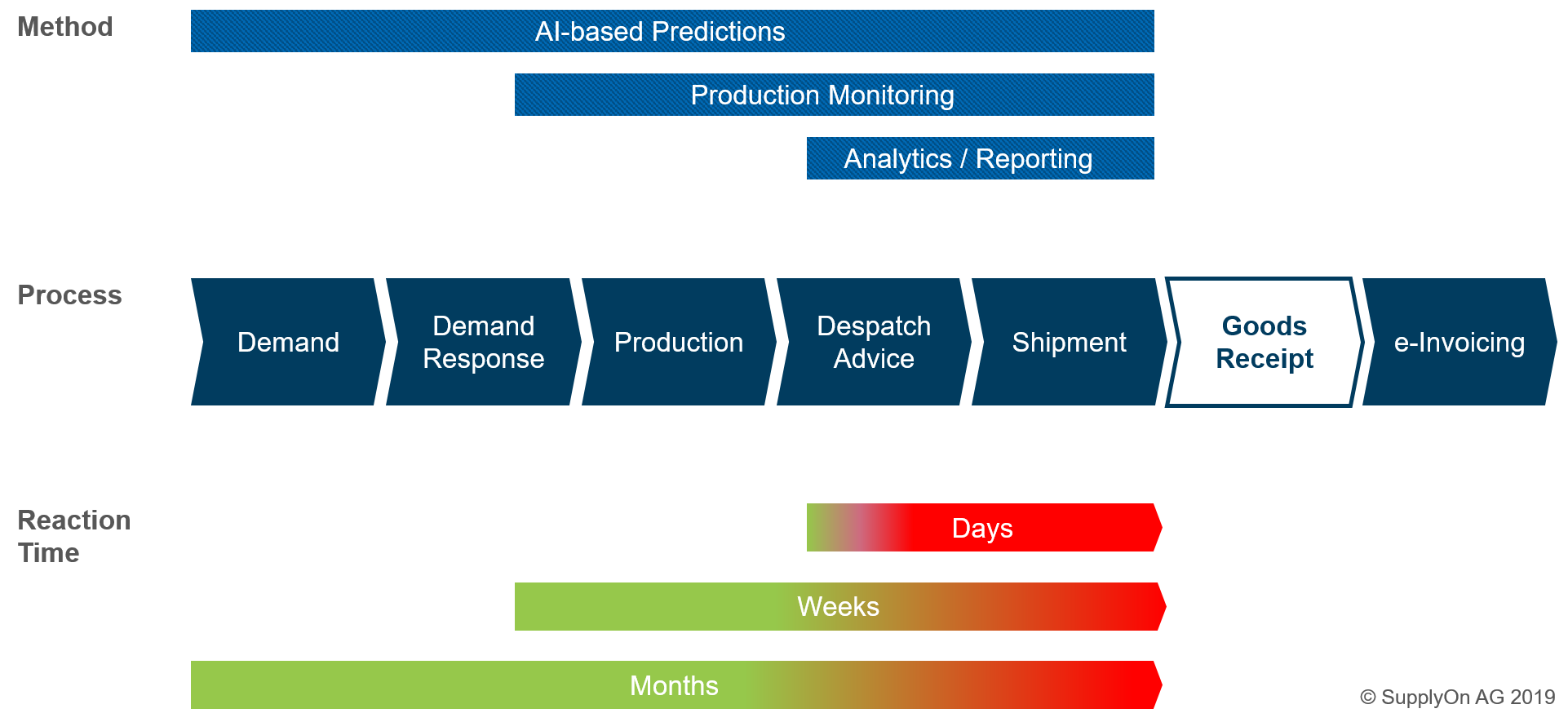 Circumnavigating missing supplies with artificial intelligence
This window of time can even be extended to several months if companies reap the additional benefits of intelligent prognosis tools, such as Predictive Analytics. The use of artificial intelligence can calculate the probability of events that may happen much later.
Data from the order process, such as demand and confirmation of demand, already flow into analysis. This information is additionally enriched with past events, i.e. historical data, from the Data Lake. Potential delivery problems and failures can be predicted early on, and appropriate measures set in motion to smoothly secure production.