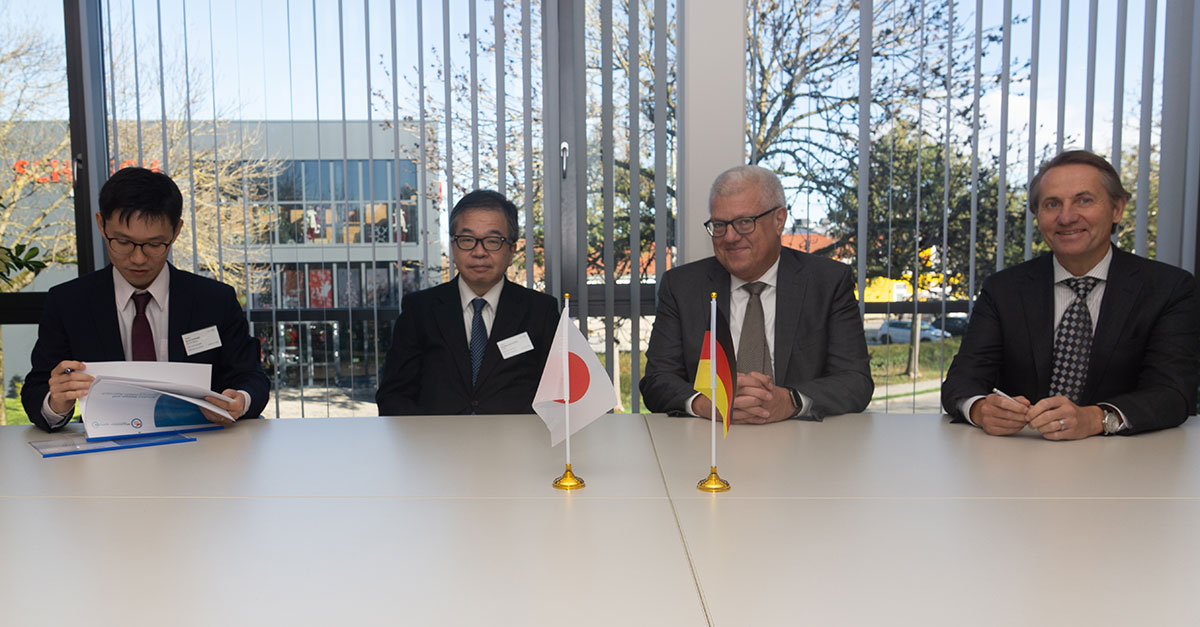 On October 25, 2022, SupplyOn was honored to welcome a delegation from the Japanese Aerospace Industry, for a signing ceremony about a Proof of Concept (PoC) with The Society of Japanese Aerospace Companies (SJAC) and Eva Aviation (as Japanese Consulting Company, and now part of SJAC), involving three major Japanese Aerospace OEMs.
The PoC was about jointly exploring our supply chain collaboration solution for the aerospace industry, AirSupply.
The Japanese delegation not only visited SupplyOn, but also attended the AIRTEC fair in Munich and then travelled to visit BoostAeroSpace in Paris, the AirSupply Governance Organization.
The proof of concept has meanwhile successfully been conducted involving several Japanese Aerospace companies, as first step for further possible collaboration.
SupplyOn is committed to engage in the Japanese market, and in that context will have a booth at the upcoming Aeromart Nagoya (September 26-28, 2023).