SupplyOn customer Telair celebrates its 50th anniversary – hidden champion for Cargo Management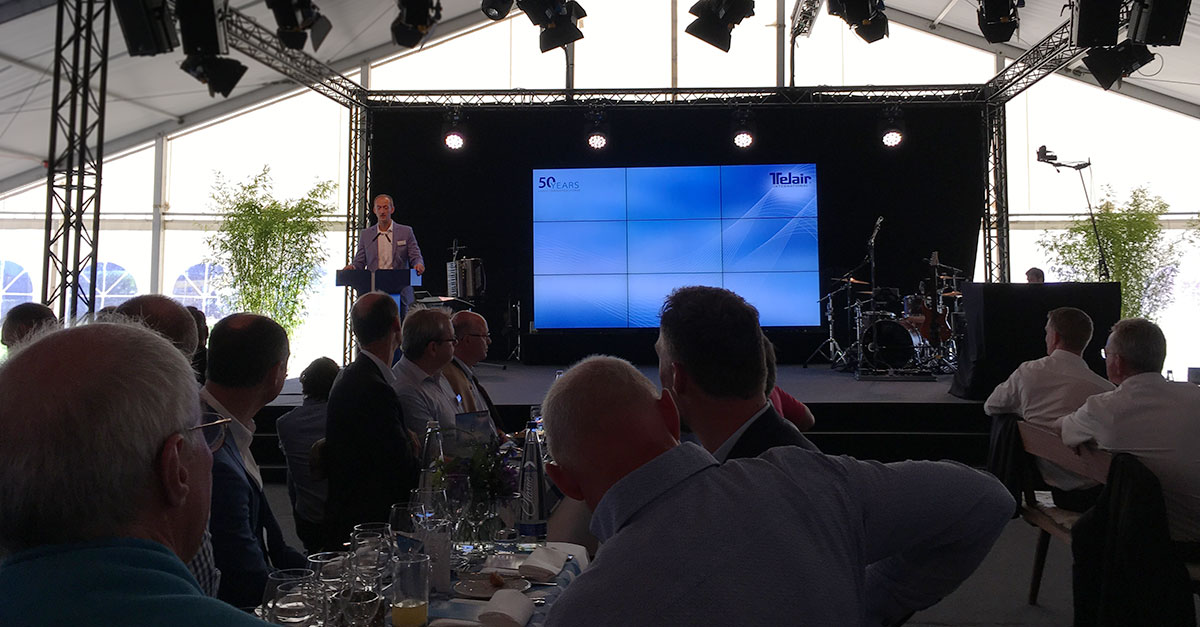 Telair CEO Marko Enderlein and his team celebrated the company's 50th anniversary on July 13, 2018, together with customers, suppliers, business partners as well as political and industry representatives.
The cargo specialist Telair, located in the Bavarian town of Miesbach, Germany, is the world's leading supplier for cargo handling systems. Among other things, the company manufactures the cargo loading system for the BELUGA transport aircraft, which plays a critical role in Airbus' internal supply chain.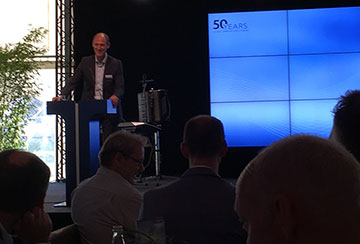 Marco Enderlein welcomed the guests from near and far in his address in English and German. Among them were such prominent customers as Airbus with its Head of Purchasing, Dr. Klaus Richter as well as a Boeing executive. Bavarian's Deputy Minister-President, Ilse Aigner, and the Mayor of Miesbach also seized the opportunity to congratulate Mr Enderlein and his team on the anniversary.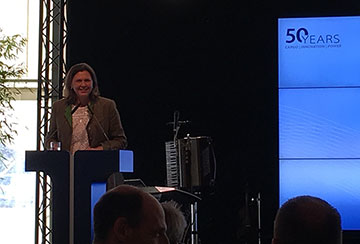 Mr Enderlein emphasized how much Telair's employees have contributed to the company's success story. To complete the line-up, Telair former CEO Mr. Axel Hauner sent a video message. During his era, the company achieved remarkable growth. At the end of 2016, he had passed the baton onto Mr Enderlein.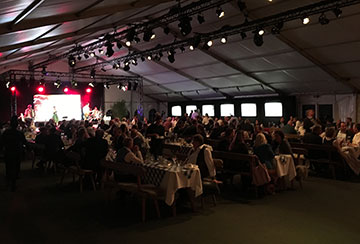 The company was founded 50 years ago in the neighbouring village of Hausham. This is where, everything began with the maintenance of actuators in a garage. Since then Telair has grown steadily, increased its international presence and started a close cooperation with the Airbus' subsidiary Satair.
Telair employs more than 300 people in Europa and Asia. With its leading cargo competence, its combination of international business with local ties, and the American parent company TransDigm, Telair is ideally positioned for the future.
Telair's digitization strategy also contributes to the company's long-term success. For efficient digital collaboration with its suppliers, Telair relies on SupplyOn AirSupply.